ZINFI Technologies Partner Relationship Management Solution Wins New Product or Service of 2017 Year Category in the 2nd Annual One Planet Best in Business and Professional Excellence Awards
ZINFI has been named as one of the winners in the prestigious One Planet® Awards in the New Product or Service of the Year Category
Pleasanton, CA — December 19, 2017 — ZINFI Technologies, Inc., announced that it has been named as one of the winners in the prestigious One Planet® Awards in the New Product or Service of the Year Category. The coveted One Planet Awards is world's premier awards program honoring best in business and professional excellence in every industry from around the world. Organizations from all over the world are eligible to submit nominations including public and private, for-profit and non-profit, largest to smallest and new start-ups.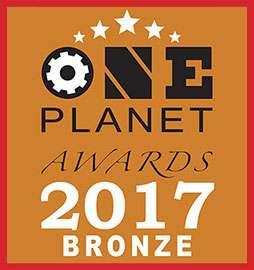 The ZINFI partner relationship management (PRM) solution is one of three SaaS solution sets that comprise ZINFI's Unified Partner Management (UPM) platform, which enables vendors and their channel partners to achieve profitable growth predictably and rapidly on a worldwide level. The PRM solution establishes the partner portal as the gateway through which a vendor connects and communicates with its partner base and the third-party applications required to support the vendor's channel programs. Partner relationship management activities include partner recruitment, onboarding, training, marketing enablement, sales enablement and incentives management. ZINFI's PRM is a standalone offering that has won numerous awards and has been ranked by analysts as the number one PRM solution in the marketplace.
"It's an honor to be named a winner by One Planet Awards for this esteemed industry and peer recognition," said Sugata Sanyal, founder and CEO of ZINFI. "These awards are a testament to ZINFI's commitment to continued innovation. At its core, ZINFI has always strived to meet the ever-changing needs of our customers. We listen carefully to customer feedback, because we understand it reflects the needs of the broader market. Our PRM solution has been built to satisfy the partner relationship needs of all different types of channel networks, from the simplest to the most complex. We are thrilled to have our hard work validated by this prestigious award, and we will continue to assist companies in simplifying and streamlining their channel programs."
About the One Planet Awards
One Planet Awards recognizes companies for their business and professional excellence. The One Planet Awards honors are currently conferred in category sections which include outstanding individuals, executives, teams, new products and services, PR, Marketing, and Corporate Communications, and organizations from all over the world. Learn more about the One Planet Awards at www.oneplanetawards.com and participate.
For more information about ZINFI's Unified Partner Management platform, please visit our website at www.zinfi.com. You can also follow ZINFI Technologies on LinkedIn and at the ZINFI Channel Marketing Best Practices blog.