ZINFI Hosts Asia 2016 Channel Symposium in Singapore on August 19th
One-Day Event Features International Lineup of Channel Management Experts Who Will Present Best Practices and Share Case Studies
Pleasanton, CA — August 3, 2016 — ZINFI Technologies, Inc., a company leading the definition and creation of Unified Channel Management (UCM) solutions, today announced it will be hosting the inaugural Asia 2016 Channel Symposium on August 19th in Singapore.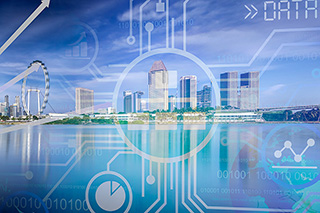 The symposium will offer several interactive presentations from channel management and marketing thought-leaders, representing some of the most innovative and successful Fortune 100 technology companies in the world. Speakers will share best practices, discuss real-world use cases and success stories, and offer specific solutions to common channel paint points. The event, which includes a networking breakfast and lunch, will be held from 8:00 a.m. to 4:00 p.m. at the Equinox Restaurant at Swissotel, The Stamford.
"We're really excited about the roster of speakers we've put together for this event," said Sugata Sanyal, CEO and founder of ZINFI. "These are some of the most experienced and knowledgeable channel management professionals in the world. We've also built in plenty of opportunities for participants to mingle, network and chat. It should be a great learning experience for everyone."
Presentation topics will include:
Global Trends in Unified Channel Management
Partner Onboarding into Channel Programs
Multi-partner Demand Generation – Ensuring Channel Marketing ROI
Aligning Multiple Programs to Drive Channel Engagement
Driving Integrated Campaigns to Build Partner Pipeline
Implementing End-to-End Lead Management
Building a Highly Effective Channel Ecosystem
The event will end with a Q&A session and wrap-up.
For more information about ZINFI's Unified Channel Management Platform, please visit our website at www.zinfi.com. You can also follow ZINFI Technologies on LinkedIn and at the ZINFI Channel Marketing Best Practices blog.