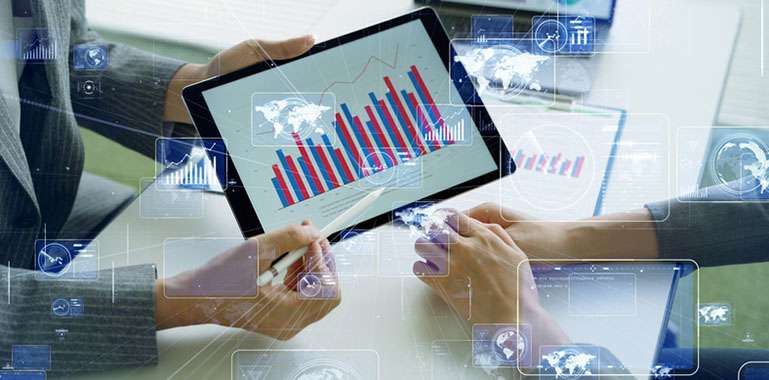 Global 4 Communications Uses ZINFI Partner Portal to Generate Qualified Leads and Improve Sales
Email Campaign Results in 70 Units Sold to the Education Sector Using ZINFI Partner Portal
Pleasanton, CA – October 4, 2016 – ZINFI Technologies, Inc.,a leading provider of Unified Channel Management (UCM) solutions, today announced its state-of-the-art partner portal was the core technology behind a recent successful collaboration between communications technology provider NEC and its channel partner Global 4 Communications, a UK reseller of telecommunications solutions. Working closely with NEC, Global 4 used the ZINFI partner portal for the first time to automate a series of email campaigns targeting the education sector to enhance brand awareness and generate leads—ultimately resulting in the sale of 70 units of NEC's SV9100 communication system.
This was Global 4's introduction to the NEC partner portal—a key component of ZINFI's partner relationship management platform—which provided the company with access to turnkey email campaigns with NEC-provided content, automated campaign management and real-time tracking capabilities. Three emails were sent over the course of a month to a selected list of Global 4 leads. Using the partner portal, Global 4 distributed the emails among 11 data segments in the education sector—generating a total of approximately 2,500 emails. Recipients who clicked on a call to action were taken to a co-branded website where they could request more information.
The Global 4 employee who managed the campaigns had anticipated a "horribly steep learning curve" when first using the partner portal, but before the campaign got underway ZINFI conducted a training session via WebEx with the employee, who found the session "very helpful"; Global 4 also made effective use of some ZINFI-provided training videos.
"At first the partner portal seemed like an opportunity to just send these co-branded emails, but now I see it's got a lot more potential" said the Global 4 representative. "It's key in branching out to various vertical markets. We were able to expand our business to the education market successfully and bring out some brand awareness. I think we're just scratching the surface. We've got a way to go" to utilize the partner portal to its full potential, he noted.
To learn more about the ZINFI partner relationship management platform and its partner portal, contact us here.
---
About ZINFI Technologies
ZINFI Technologies, Inc., a company leading the definition and creation of Unified Channel Management (UCM) solutions, enables vendors and their channel partners to seamlessly collaborate in a virtual environment to achieve profitable growth on a global SaaS platform.
Headquartered in Silicon Valley, USA, we at ZINFI see an immense opportunity to build high-performing sales channels by deploying a powerful virtual collaboration platform that has been rated #1 by leading analyst firms for simple to complex enterprise channels.
ZINFI's state-of-the-art SaaS Unified Channel Management (UCM) automation platform allows brands and their global partner networks to work together remotely throughout the entire partner lifecycle via three core state-of-the-art SaaS applications—partner relationship management, partner marketing management and partner sales management. ZINFI's UCM is super easy to use and affordably priced, and it comes with a complete set of do-it-yourself tools in multiple languages.
For more information about ZINFI's Unified Channel Management platform, please visit our website at www.zinfi.com. You can also follow ZINFI Technologies on LinkedIn and at the ZINFI Channel Marketing Best Practices blog.