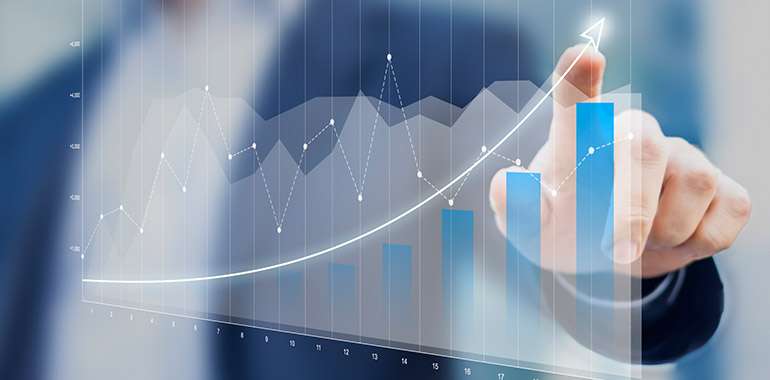 ZINFI Launches Industry-Leading Partner Profiling Capabilities as Part of Its Next-Generation Partner Relationship Management (PRM) Software
Release of a new partner profiling module enables vendors selling through the channel to better manage partner records, create and manage activity histories and drive performance by dynamically managing tiers based on various attributes.
Pleasanton, CA – June 28, 2016 – ZINFI Technologies, Inc., a leading provider of Unified Channel Management (UCM) solutions, today announced the release of a new Partner Profile Manager module as a part of its partner relationship management (PRM) software. This module adds multiple features related to partner records management, economic relationship management based on activity and competency and deep business analytics.
The new Partner Profile Manager module has been created based on feedback from a core group of long-time users of ZINFI's PRM software. "We have a large dealer network, and it's very important to provide our end-customers with easy access to partner locator capabilities," said Holly Shultis, Digital Marketing Manager of Pentair. "With ZINFI's new Partner Profile Manager, we can now do that effortlessly. The Profile Manager also allows us to track partner activity history and manage our relationships better."
"At ZINFI, we thrive on customer-led innovation and commercialization," said Sugata Sanyal, founder and CEO of ZINFI. "Our commitment to listening to customers and industry analysts allows us to rapidly build out new modules that can significantly enhance customer productivity and revenue growth. The introduction of Partner Profile Manager as part of our PRM software marks an important step, providing more flexibility and visibility to our customers' channel marketing efforts, and giving sales users better ways to learn about their partners' engagement. All of this helps companies figure out how to drive sales at a lower cost."
With its current release of Partner Profile Manager module, ZINFI addresses a major gap in the marketplace: granular access to and control of partner records and their activity history. The flexible and dynamic nature of this module allows customers to have better insights into their partner potential.
As outlined in the January 2015 Forrester report, Brief: Boosting Channel Partner Engagement, "…partners are placing greater value on your engagement programs, your systems, and your accessibility, not just your financial incentives. Cultivating partner loyalty today is a complex, multifaceted endeavor, one that warrants a new vision incorporating new approaches to partner engagement."
The new features and functionality of the Partner Profile Manager maintain robust engagement and relationship visibility and track potential partner growth.
Follow ZINFI Technologies on LinkedIn at https://linkedin.com/company/zinfi-technologies.
---
About ZINFI Technologies
ZINFI Technologies, Inc., a company leading the definition and creation of Unified Channel Management (UCM) solutions, enables vendors and their channel partners to seamlessly collaborate in a virtual environment to achieve profitable growth on a global SaaS platform.
Headquartered in Silicon Valley, USA, we at ZINFI see an immense opportunity to build high-performing sales channels by deploying a powerful virtual collaboration platform that has been rated #1 by leading analyst firms for simple to complex enterprise channels.
ZINFI's state-of-the-art SaaS Unified Channel Management (UCM) automation platform allows brands and their global partner networks to work together remotely throughout the entire partner lifecycle via three core state-of-the-art SaaS applications—partner relationship management, partner marketing management and partner sales management. ZINFI's UCM is super easy to use and affordably priced, and it comes with a complete set of do-it-yourself tools in multiple languages.
For more information about ZINFI's Unified Channel Management platform, please visit our website at www.zinfi.com. You can also follow ZINFI Technologies on LinkedIn and at the ZINFI Channel Marketing Best Practices blog.