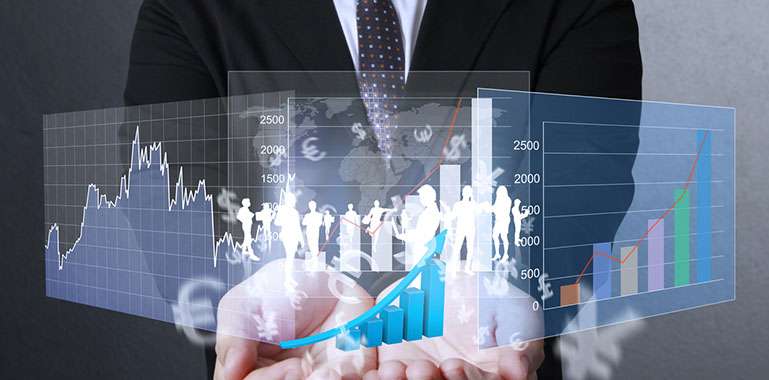 Channel Organizations Profitably Manage Their Partner Base by Leveraging New Features in ZINFI's Partner Relationship Management (PRM) Platform
New release of ZINFI's PRM software significantly streamlines recruitment, engagement, enablement and management activities to reduce costs and accelerate revenue growth.
Pleasanton, CA – May 3, 2016 – ZINFI Technologies, Inc., a leading provider of Unified Channel Management (UCM) solutions, today announced the release of its latest Partner Relationship Management 8.0 software. This release adds multiple features that significantly enhance existing capabilities related to portal content management, partner onboarding, partner profile management, partner training, lead management and deal registration.
The recent enhancements to ZINFI's PRM capabilities are based on feedback from a core group of long-time users of ZINFI's Unified Channel Management platform, including Red Hat. "Our success in using ZINFI's tools has been a combination of great collaboration and ZINFI's domain expertise. By implementing ZINFI's advanced UCM capabilities, we've been able to drive stronger partner engagement and enablement," said Helen Kim, director of APAC Marketing, Red Hat. "We are excited about the new features in the areas of portal content management, lead management, and deal registration, and hope that we will be able to use them to continue to enhance our partner program."
"At ZINFI, we are committed to customer-led innovation and commercialization," said Sugata Sanyal, founder and CEO of ZINFI. "Our latest release represents a powerful set of solutions based on key use cases and challenges our customers are currently trying to solve. For a Partner Relationship Management solution to be effective in today's marketplace, it needs to be comprehensive as well as modular to ensure it easily can fit into any environment or deployment scenario. This release not only increases the depth and breadth of the solution set, but also significantly enhances flexibility so that customers can rapidly configure and optimize the platform in even the most complex environments."
With its Partner Relationship Management 8.0 release, ZINFI continues to address dramatic changes and evolving business models within partner ecosystems, a key requirement outlined in a recent Forrester Wave™ report on PRM platforms by analysts Tim Harmon and Tirthankar Sen. "Legacy PRM systems, many having been cobbled together many years ago, are running out of gas to keep pace with the demands placed on PRM by today's more complex partner ecosystems and more scrutinous partners," the authors note in the report. "Modern PRM platform products have advanced to the point of being able to handle much of that complexity and adapt to the rate of change."
Follow ZINFI Technologies on LinkedIn at https://linkedin.com/company/zinfi-technologies.
---
About ZINFI Technologies
ZINFI Technologies, Inc., a company leading the definition and creation of Unified Channel Management (UCM) solutions, enables vendors and their channel partners to seamlessly collaborate in a virtual environment to achieve profitable growth on a global SaaS platform.
Headquartered in Silicon Valley, USA, we at ZINFI see an immense opportunity to build high-performing sales channels by deploying a powerful virtual collaboration platform that has been rated #1 by leading analyst firms for simple to complex enterprise channels.
ZINFI's state-of-the-art SaaS Unified Channel Management (UCM) automation platform allows brands and their global partner networks to work together remotely throughout the entire partner lifecycle via three core state-of-the-art SaaS applications—partner relationship management, partner marketing management and partner sales management. ZINFI's UCM is super easy to use and affordably priced, and it comes with a complete set of do-it-yourself tools in multiple languages.
For more information about ZINFI's Unified Channel Management platform, please visit our website at www.zinfi.com. You can also follow ZINFI Technologies on LinkedIn and at the ZINFI Channel Marketing Best Practices blog.