New Third Party Report Identifies ZINFI as a Strong Performer in the Partner Relationship Management (PRM) Software Segment
ZINFI's Partner Relationship Management (PRM) solution is best suited for channel organizations looking for broad channel management/marketing capabilities for both product and services support.
Pleasanton, CA — August 9, 2016 — ZINFI Technologies, Inc., a company leading the definition and creation of Unified Channel Management (UCM) solutions, today announced that the independent research firm Forrester has positioned ZINFI as a "strong performer" in The Forrester Wave™: Partner Relationship Management (PRM) Platforms, Q3 2016. ZINFI believes that the designation by Forrester reinforces its ongoing industry leadership and its role in redefining partner relationship management under the broader framework of Unified Channel Management. It is ZINFI's view that, while partner relationship management is a very important element of Unified Channel Management, PRM must be integrated with partner marketing management and partner sales management solutions to successfully address the full spectrum of channel management challenges end to end.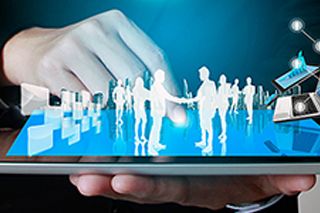 "We believe Forrester's recognition of the ZINFI Unified Channel Management platform in its latest PRM Wave report validates our vision and our commitment to continuous innovation. Our software solves real-world problems that our customers face every day on a worldwide basis," said Sugata Sanyal, founder and CEO of ZINFI. "Our global presence, complete end-to-end solutions and affordable pricing create a set of viable options for customers to deploy Unified Channel Management globally in four weeks or less."
ZINFI was among the select group of companies that Forrester invited to participate in its 2016 Forrester Wave™ evaluation of partner relationship management platform vendors. According to the report, "ZINFI's PRM solution is particularly strong in some of the foundational elements of PRM, specifically its robust support for partner taxonomy/typing and partner tier management." The report adds, "ZINFI is extending the definition of PRM – its solution portfolio extends beyond PRM …"
For more information about ZINFI's Unified Channel Management Platform, please visit our website at www.zinfi.com. You can also follow ZINFI Technologies on LinkedIn at https://linkedin.com/company/zinfi-technologies, and at the ZINFI Channel Marketing Best Practices blog, https://www.zinfi.com/blog/.