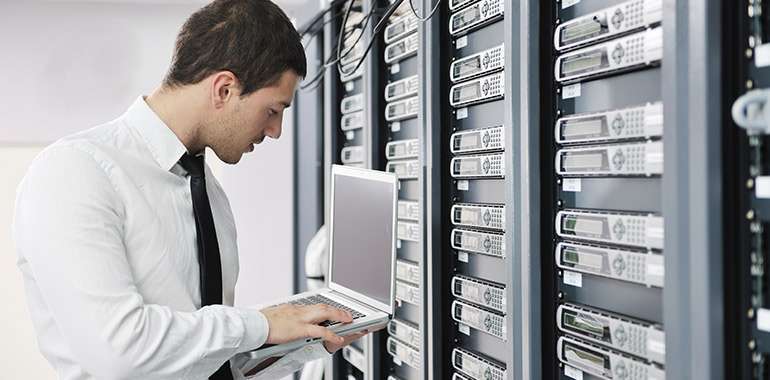 ZINFI Micro Care Appointment Setting Campaign Success Story
Enhancing Customer Business Values by providing Complete Solutions and striving to become a top service provider for their total IT Requirement – through successful Appointment Setting Campaign strategy.
Download Success Story PDF

»
---
Challenges
"We have worked with the team at ZINFI now for over 6 months and have found them to be a true partner. The platform has done everything we have ever wanted and more. Cloud computing and the move from physical to virtual infrastructure is one of the key IT transformations we see today. The Virtual Computing Environment Coalition represents significant growth opportunities for Microcare Computers. As a HP Technology Partner, we is working closely with HP, to help customers transform their IT infrastructure to extend virtualization to a greater number of applications across their enterprise"
— Yusuf Khan,Sales & Marketing, Microcare Computers Pvt Ltd
They choose Cloud campaign as it covers entire array of solutions ranging from Servers, Storage, Networking & Virtualization. But at the same time they wanted to have quality leads. At the same time Microcare Computers were lacking in dedicated team for Marketing. Hence, ZINFI being one of the leading providers of end to end Channel Marketing solution which helps IT channel partners like Microcare Computers to achieve profitable growth rapidly by automating marketing processes. We suggested and propose Microcare to utilize their MDF amount which every partner receives from HP, to run an appointment setup campaign.
Getting Started
Buyers today are more empowered. Information is abundantly overwhelmingly available, and buyers are using that easy access to tune out unwanted marketing messages while simultaneously seizing control of their buying process. In this environment, old-fashioned "batch and blast" email will serve only to alienate buyers. With short attention spans and intelligent buying and browsing habits, digitally-savvy consumers want personalized, relevant communications.
ZINFI was determined to prove their service was different and unique to the market.
Designed & sent eDM specific to the target Audience and then follow up with Tele marketing to fix up the phone appointments & qualify the leads based on as per BANT process for Microcare for HP products. ZINFI launched the campaign with a laser focus contacts of 428 contacts, and a series of eDMs were sent to all of them.
Results
Microcare Computers identified opportunity pipeline of approx. $80K in 6-8 weeks
SNAPSHOT:
Total Appointment Scheduled by ZINFI: 24
Appointments Yet To Be Held: 0
Total Qualified Appointments Held: 13
Your Trusted Lead Generation Partner
Experience with leading brands


We have the industry experience and insight

Strength in delivering world-class multichannel solutions


We understand the vision

Ability to fully integrate solutions


We build what our clients need to reach their goals

Results with a quantifiable track record


We do what It takes to be successful every day
Overview
After the successful launch of the Appointment Setting Campaign for Cloud Solutions, Micro care Computers was able to receive 8 sales opportunities with an average deal value of $ 12K-$ 15K.
Goals
Identifying potential customers
Increase brand awareness
Position as Infrastructure Solution Provider
Approach
Identified a list of target companies
Develop a co-branded microsite and a HTML based on the campaign theme
Sales team followed up on appoints scheduled and identified potential customers based on qualified leads shared by ZINFI
Results
Identify potential customers
Sales Cycle reduced
Brand Awareness increased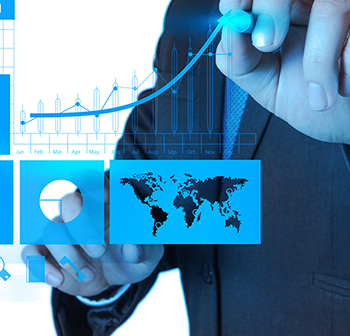 At a Glance
Micro Care Stats

Website : www.microcareindia.com
Headquarters : Hyderabad, India
Sector : Software & Technology
Annual revenue : INR 50 Cr.
Number of employees : 150
---
About Micro Care Computers Pvt.
Microcare have evolved into a manage service provider par excellence, with competencies related to Business Continuity and Availability. They always strive to help their customers to implement solutions which enables them to achieve their goals. Microcare Computers are in a position to deliver contemporary solutions every time – right at your door step solutions which will enable organizations to achieve higher efficiencies and have competitive advantage.
Microcare Computers Pvt Ltd understands the importance of the HP Partner Marketing Central Platform and has leverage this great platform to help them build a strong sales pipeline.
About ZINFI Technologies
ZINFI helps technology providers and their channel partners achieve profitable growth rapidly and affordably by automating channel management processes globally. ZINFI's Unified Channel Management (UCM) platform enables vendors to drive profitable revenue growth by deploying a set of cloud based modules for partner recruitment, engagement, enablement and management that seamlessly work together by fitting into an existing infrastructure.