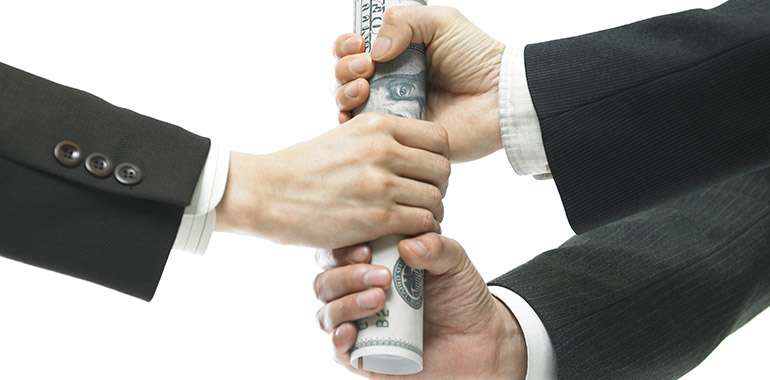 Top Ten Criteria to Build A Thriving Channel Partner Networks
When you are starting up a high growth business or launching a product line, it is always tempting to try to boost sales by building a large
channel partner
network, on the premise that the bigger the channel, the more zillions of your products and services they can sell. In our experience, however, many businesses attempting this model struggle to provide a sufficiently strong business proposition for multiple channel partners to carry their products and services. Furthermore, they very often end up creating channel conflict by building direct sales motions in their efforts to improve results. Over many years, we have observed vendors' successful and unsuccessful sales approaches for hundreds of product lines, business models and go-to-market strategies. We've seen mistakes and great strategies, and excellent programs launched too soon or too late. Based on our research, I believe that vendors need to answer five key questions before investing in building out a channel.
Do you have a clear economic model? - Whether you are planning to build a new channel partner network or redesign your existing one, it is vital to be clear about the economic proposition for partners. If you have decided on a two tier channel, i.e., selling through a distribution network to a group of resellers, then you have to take into account 5 - 10% margin sharing with the distributor, and anywhere between 10 - 50% revenue sharing with your channel partners. If you have been in the channel for a while but are looking to change things up, then you may have to rethink your legacy margin structure. In the end it all comes down to money.
In addition to your margin structure, you need to be realistic about how complex your solution is and whether a new partner can sell it with relative ease or would have to make a lot of investments such as getting their employees
trained and certified
, or buying equipment. So you will also have to think about how you will enable your partners to get through the initial ramp up investment phase in order to sell your solutions. An all-too-common mistake is to focus too much on run rate business, but ignore the support needed to get a partner up and running financially.
Are you selling ice creams or ice cream cones? - A typical Ice cream shop sells between three to five types of cones, but fifteen to twenty types of ice cream and a dozen or so toppings. Customers buy ice cream first, and put it on a cone and then put sprinkles on. They don't go there to buy cones or sprinkles, but the add-ons add up. Middleware, switches, servers, and so on are perfect examples of add-on sales in the technology space. So, it's important for you to know whether you are providing a partner with a primary product or secondary, or add-on product. The sales motions are very different for primary as opposed to secondary products. It's often the case that partners have more choices for secondary product than for primary. In the face of stronger competition, you may have to fight harder (and pay more) to find takers to resell a secondary product through a channel partner network.
Is there an installed base growth opportunity? - If your products and solutions require upgrades, add-ons and renewals then your partners have good reason to stay in touch with their customer base and drive land-and-expand sales. Many software products today are sold via the software-as-a-service (SaaS) model, and may even require deeper, workflow-driven customization. In these scenarios, the partners have the opportunity to provide first of all a base set of modules, but then over a period of time add more application modules or other extras. In larger scale hardware deployments, normally the first deployment starts at the end user's corporate headquarters with a proof of concept, before global roll-out. This installed base growth opportunity with its attendant requirement for a support infrastructure demands special consideration in your overall channel partner development plan and business proposition. But the rewards are high. We have repeatedly seen across our entire client base that products and solutions that require ongoing renewals, add-ons and upgrades attract the most loyal reseller network.
Do you have a strong partnership proposition? - If a partner cannot attach multiples of four to six in terms of services revenue to every dollar of hardware and software sold, they cannot build a profitable business around your solution. Therefore, as you figure out how you will incentivize partners to sell your products and solutions, you will also need to think about how they may be able to generate incremental revenue from their customer base by offering your solutions. Typically there are seven potential touch points where a solution provider can provide products and services: - 1) define, 2) design, 3) test, 4) deploy, 5) scale, 6) manage and 7) upgrade.
For transactional products or lower value items, the revenue generated from each touch point is relatively small; however, for a larger value product and complex deployment there are plenty of profitable opportunities for a
channel partner
to specify your solution and provide additional services. Understanding these deployment scenarios both from an end-user and solution provider perspective is critical for you to be able to make your business proposition appealing to your partners.
Can you ensure partner differentiation? - Once you have figured out your real economic proposition for partners, the next challenge is how will you help one partner differentiate from another when both are reselling for you. For the most part, this is not so much of an issue if you are introducing a hot solution in an under-distributed market. But at some point in time everyone will have to address the problem of over-distribution. Channel publications frequently report partners' complaints about margin losses when they are unable to differentiate and must compete on price alone.
This is where you will need to project your channel strategy two to three years forward, putting partner capability development in place from the outset, so that when market forces dictate a more competitive approach partners will be equipped to differentiate based on their domain and vertical-specific competencies rather than on price alone. Once partners are backed into a corner where they are competing on price, you will constantly hear rumblings from your
channel partner
network about over-distribution and uncompetitive pricing. This is a clear indication that you need to rethink your channel focus and capability development. It takes a lot of effort, investigation and planning to ensure that all these questions are satisfactorily answered, but the results will provide more than adequate reward. In the
next article
, we'll discuss the program management questions and issues with the potential to have the most positive and negative impact on your channel built out.