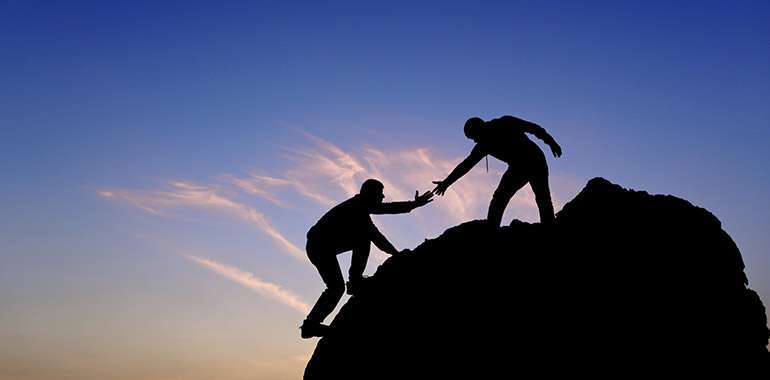 Building A Thriving Channel Network, Part 2: Balancing Channel Partner Needs with Revenue Goals
When new opportunities beckon, many companies are tempted to jump in too early, and try to boost new product sales by building a massive channel partner network rather than examining whether the channel is equipped to deliver on expectations. Very often, in fact, a more discriminating approach yields better results. In a previous post, we discussed the necessity for channel-driven companies to balance their hopes for new products with an understanding of the economic and margin goals, the growth opportunity, the partner value proposition and their ability to ensure partner differentiation as the product matures.
In the next stage of launch preparation, the focus needs to be on how to equip the channel for long-term success. There are five key checkpoints for this phase.
How will you help partners to develop? - Developing a channel partner network takes time, and few organizations are equipped or ready to wait out the time for their network to mature. More frequently, we see major changes rather than incremental adjustments to a long-term plan. As a result, many vendors suffer significant partner attrition. New partners may join with fanfare and enthusiasm, but without proper nurturing and strategic development, over time they become disgruntled and abandon the program because they feel that they are valued for fulfillment only, while the organization has no skin in the game to help the partners develop. In fact several successful ecosystems exist today, where a strategic channel partner development approach that focuses on a smaller number of partners, helping them create business plans to develop their competencies over a multi-quarter cycle really pays off. Once a partner has made investments across the sales, marketing and technical training functions, they are highly unlikely to abandon that investment by switching to another vendor simply because the cost of switching is too high. Therefore, partner development not only engenders loyalty, but also much higher long-term return than over-distribution through an underdeveloped organization. Though challenging, focus pays well, when done well.
Direct or channel sales? - Once you have the entire foundational framework for your channel partner network in place, you will need to decide what you sell via the channel partner network and what you sell direct. In the early days it's usually simple to fix on one. However, as an organization grows and introduces higher value and more complex products, at times it makes sense to sell direct. The moment this happens, partners start looking at their vendors with skeptical eyes. So, you need to be very clear about how you are going to deal with this scenario when or if you do decide to sell directly to certain products or certain segments - like the federal government or major enterprise. If you do go directly, you will need to determine how you will segregate deals from a partner - and who, ultimately, wins? We have seen repeatedly that the deal registration programs that allow a partner to close rather than an internal sales team always end up with a higher partner satisfaction rate. This is a discussion that needs to happen sooner than later, and when it comes to the channel the better way is always early conflict and early resolution. Don't wait for things to blow up - address this upfront and head on when you are launching a new product or solution.
How do you reward high performing partners - Most companies offer some sort of partner reward program, financial or incentive-based, like President's Club or Partner Council Membership, or a combination thereof. However, clarity about how to reward different functions within an organization is critical to building the loyalty of the entire partner base. If you offer sales rewards, but no marketing or technical rewards, then there's little incentive to engage with you in other dimensions. It follows that resisting the temptation to offer multiple, product-based promotions in favor of integrated reward promotions across multiple functions will always be more effective in creating comprehensive pull through from the partner side.
How do you nurture the most promising 'B' players? - Just like corporate employees, a portion of your channel partners' staffwill be high performing. But it is also important to have a clear channel partner development strategy about how to take the 'B' players and convert the most promising into 'A' players. If you want to increase sales, it is much more realistic to focus nurturing a few partners rather than further recruitment of new partners into your channel. If you already have geographical coverage through your channel partner network, focusing on a few high potential players will result in much faster return. One of the ways to bring partners to a different level is to create specific management objectives for your channel partner management team and give them goals of growing revenue and competencies (technical, sales and marketing) across your mid-tier, modestly performing partners. You will also need to prune out some of your channel partners that are not meeting your performance targets by having candid conversations. Candor is always powerful in the channel - it saves a lot of time and aggravation down the road.
Is your time frame realistic? - We all know that it takes one to two years for any company to build a product and service, yet many vendors expect to build a network of resellers selling new products successfully – virtually overnight. This is not realistic. It takes anywhere from six to twelve months to build initial sales out motion, and it may take another year to reap the benefit from the first year of investment. Just like product development, channel partner development requires significant upfront investment. Without conscious effort and significant investment, channel development can do more harm than good, if partners are left unsupported across their functions. So, when the time comes for you to engage in building a network, consider the first year of effort as a pure investment before you can start calling your network of resellers a profitable venture. Yes, there are exceptions, but that's rarely the case. Realistic planning and keeping your eyes on a longer-term horizon are key to creating a successful channel partner network development program.
These are complex questions and requirements, most of which require longer term planning and thinking, but this is precisely why channel partner network development must be seen as a strategic initiative with a multi-year horizon. You need a clear business plan, which should start with conducting comprehensive channel partner surveys, profiling and financial analysis; after that, development of a successful channel partner network can begin. With the right foundation, you can build a thriving program that will be the envy of your competition and that no one could duplicate overnight. That's where long-term success will come: from a group of loyal, highly capable and high performing channel partners.