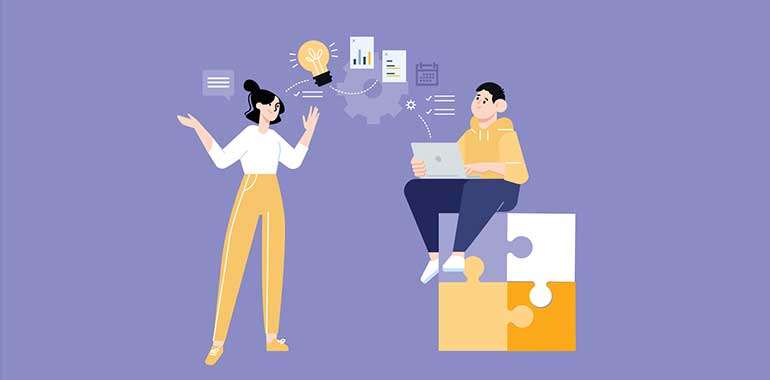 How HubSpot Agencies Can Expand to Through-Channel Marketing Automation
A guide to tapping into a $4 billion opportunity: Introduction
Marketing has evolved rapidly over the past few decades, with a shift from traditional outbound marketing tactics to inbound marketing. HubSpot, a leader in this trend, launched an entire campaign around inbound marketing, recognizing that customers who have a need will search for solutions on Google. Inbound marketing focuses on making prospective buyers come to you rather than disrupting them with telemarketing, email, and direct mail.
The entire customer journey is centered around content, and digital marketing agencies have evolved to help brands create workflows that automate that journey. However, not all marketing is direct. Companies with an indirect sales motion, selling through a network of partners or resellers, must have similar capabilities provided to their channel partners. This is where through-channel marketing automation comes in.
What Is Through-Channel Marketing Automation?
Through-channel marketing automation (TCMA) is a process that allows companies to automate their indirect sales motion by providing their partners or resellers with the tools, assets, and campaigns they need to reach their customer base. This allows them to build relationships with existing customers and increase loyalty.
TCMA is becoming increasingly important as companies leverage indirect sales channels. According to the leading research firm Canalys, the TCMA market is worth around $4 billion. This represents a huge opportunity for HubSpot agencies certified in inbound marketing tactics and tools to expand their capabilities and tap into a vast new market.
How Can HubSpot Agencies Expand to TCMA?
To expand their capabilities to TCMA, HubSpot agencies need to understand this space's unique challenges and opportunities. Here are some key considerations:
Co-Marketing vs. Direct Marketing. In direct marketing, a company markets directly to end-user with various digital marketing tactics to bring them to the website, convert them into a potential sales opportunity, and then have salespeople follow up and close. In TCMA, companies must enable their partners or resellers to market to their customers. This requires a different approach, in which HubSpot agencies create assets and campaigns that can be used in a co-marketing context.
Partner Enablement. Partner enablement is a critical component of TCMA. To enable partners, HubSpot agencies can create tools and resources that help their clients' partners or resellers sell more effectively. This includes training, certification programs, and access to marketing materials and support. The goal is to ensure that partners or resellers have the knowledge and resources they need to succeed.
Asset Creation. To succeed in TCMA, HubSpot agencies need to create assets that are designed specifically for use by partners or resellers. Assets may include marketing and sales collateral, email templates, landing pages, social media posts, and more. These assets must be easily customizable, so partners or resellers can tailor them to their needs and market segments.
Collaboration and Communication. Effective collaboration and communication are essential for successful TCMA. HubSpot agencies must work closely with their clients, partners, or resellers to ensure everyone is aligned and working towards the same goals. This is achieved through regular communication, reporting, and feedback loops to ensure everyone remains on the same page.
Data and Analytics. Data and analytics are critical for understanding the effectiveness of TCMA campaigns. HubSpot agencies can provide clients with the tools and resources to measure and analyze their TCMA efforts. This includes tracking and reporting key metrics, such as leads, sales closed, and revenue generated.
In conclusion, through-channel marketing automation represents a massive opportunity for HubSpot agencies certified in inbound marketing tactics and tools. Expanding their capabilities to TCMA, they can tap into a $4 billion market and help their clients succeed in an increasingly digital and partner-driven marketing ecosystem.
However, to take full advantage of this opportunity, HubSpot agencies need to understand this space's unique challenges and opportunities. They need to create assets and campaigns specifically designed for use by partners or resellers, provide partner enablement resources, and collaborate closely with their clients and partners. They also need to provide insight through data-based reporting and analytics so their clients can track key metrics and understand what is working, what isn't, and why.
By leveraging their competencies and capabilities in digital marketing and workflow automation, HubSpot agencies can help their clients succeed in the indirect sales channel and drive growth and revenue. TCMA is the future of marketing, and HubSpot agencies have a unique opportunity to lead the way. It's time for agencies to step up, embrace the challenge and tap into the massive potential presented by TCMA.