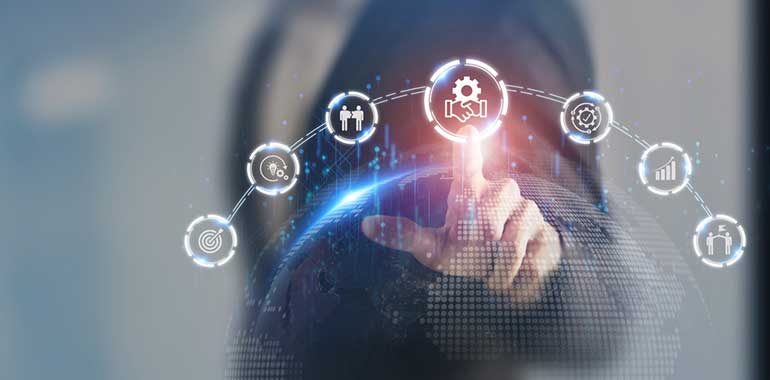 Streamlining Channel Programs and Infrastructure Costs with Partner Ecosystem Management Software
Introduction
Partner relationship and partner ecosystem management are crucial for organizations relying on a distributed partner network to sell their products or services. These partners can range from non-transactional affiliates and influencers to transactional resellers, VARs, distributors, and wholesalers. To effectively recruit, onboard, enable, and incentivize these partners and co-sell and co-market with them, organizations must carry out various activities that can differ from one country to another.
Historical Challenges
Over the past two decades, mid-size to large organizations have typically managed partner programs and infrastructure differently in different countries, resulting in a patchwork of applications. While efforts have been made to adopt more comprehensive, integrated software applications, replacing the existing infrastructure has proven challenging due to complexity and cost considerations. Additionally, when organizations acquire other companies, they inherit their unique infrastructure, further complicating the ecosystem.
The Need for a Unified Platform
To address these challenges, organizations can take a three-step approach. First, they should evaluate their internal infrastructure stack to identify components that can be easily replaced. Second, they should select a unified partner relationship and partner ecosystem management platform with multiple applications that allow for the gradual replacement of the entire global infrastructure. Finally, a solid transition plan should focus on key activity areas such as content sharing, deal registration, programs, and onboarding.
Reducing Complexity and Costs
It is essential to develop structured selection criteria to identify a vendor with an easily configurable platform. Configurability allows gradually replacing the legacy infrastructure while setting up new applications on the unified platform. By following this approach, organizations can substantially reduce the overall cost of maintaining a legacy infrastructure that has accumulated over time. Of course, the infrastructure consolidation will also lead to increased transactional efficiency, streamlining operations for a broad range of partner-related activities.
Enhancing Partner Satisfaction
One of the key benefits of implementing a unified partner relationship and partner ecosystem management platform is improving partner satisfaction. In the previous setup, partners often had to log into multiple portals that did not communicate with each other, resulting in a fragmented experience. Organizations can create a seamless partner experience with a unified platform, eliminating islands of transactions and simplifying interactions. This, in turn, boosts partner productivity and satisfaction.
Benefits of Partner Relationship Management
Streamlined Onboarding and Enablement Partner relationship management software provides a centralized platform for partner onboarding and training. It enables organizations to efficiently deliver training materials, product updates, sales collateral, and similar content to partners, ensuring they have the necessary knowledge and resources to sell products or services effectively.
Co-Selling and Co-Marketing Collaboration Organizations can foster collaboration between partners and their sales and marketing teams by leveraging a partner relationship management platform. Joint marketing campaigns, co-branded materials, and shared lead-generation efforts can be easily coordinated and tracked, leading to better teamwork and increased revenue.
Deal Registration and Management Effective deal registration is crucial for maintaining partner loyalty and avoiding channel conflict. A robust partner relationship management platform will allow partners to register deals, ensuring they receive appropriate incentives and protecting their sales opportunities. This promotes trust and strengthens partner relationships.
Benefits of Partner Ecosystem Management
Centralized Content Sharing A unified partner ecosystem management platform enables organizations to share sales and marketing content with their partner base efficiently. This ensures that partners have access to the latest materials. It also reduces duplication of effort and ensures brand consistency across all channels.
Simplified Program Management Managing partner programs, such as MDFs (market development funds) and SPIFs (sales performance incentive funds), becomes more streamlined with a dedicated partner ecosystem management platform. Organizations can easily create, track and evaluate program effectiveness, thus improving partner engagement and driving desired behaviors.
Enhanced Visibility and Analytics Comprehensive analytics and reporting capabilities provided by partner ecosystem management software can give organizations valuable insights into partner performance, program effectiveness, and market trends. This data-driven approach allows for informed decision-making and optimizing strategies and resources.
Conclusion
Implementing partner relationship and partner ecosystem management software is essential for organizations that rely on a distributed network of partners. By adopting a structured approach and replacing disparate systems with a unified platform, companies can substantially reduce costs, increase transactional efficiency, and improve partner satisfaction. Consolidating partner-related activities into a centralized system enables streamlined onboarding, collaboration, deal management, content sharing, program management, and enhanced visibility. Embracing partner relationship and partner ecosystem management ultimately empowers organizations to build stronger partner relationships, drive revenue growth, and gain a competitive edge in the market.