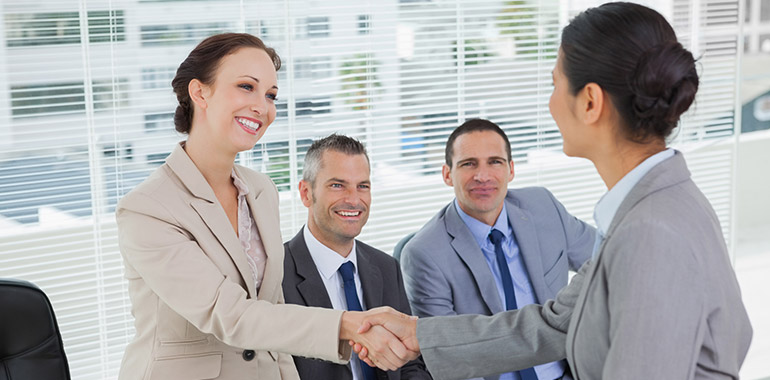 Why CRM Doesn't Work as Partner Management Software
Customer relationship management (CRM) software has been around for three decades now, and has become one of the most useful horizontal business applications to drive sales and service activities. However, CRM doesn't work well as partner management software, and in this article we will explore why.
Before we take a deep dive into the core reasons CRM doesn't work as partner management software, let's consider where CRM does work. Over the past three decades, CRM has evolved quite a bit, and today almost all the deployments are in a SaaS (cloud-based) environment. The great thing about a cloud-based CRM environment is that you can plug in other compatible applications to expand the core capabilities of CRM. This has been the story of CRM over the past decade, and the future doesn't look much different.
Today, by adding marketing automation capabilities to an existing CRM application, a user can expand CRM into a complete marketing and sales tool. By adding services modules, the marketing and sales process automation can be expanded into service delivery automation. However, one of the main challenges with this approach for partner management is that the system can quickly become bloatware. When you take multiple applications that are meant for horizontal activities and you try to apply them to vertical activities, the entire workflow soon becomes clumsy, slow and expensive.
When we consider why CRM doesn't work as partner management software, the explanations for that tend to fall under the following categories:
Too much integration work – If you take a horizontal application like CRM and try to convert it into partner management software by adding multiple other applications, for every application you will have to go through some level of integration with your CRM. This is not the case for purpose-built partner management software, where all of the workflows are pre-defined and very little integration work with existing infrastructure is required.
Mishmash of interfaces – This is an outcome of issue number one, where multiple applications being integrated into a CRM create a patchwork of various user interfaces. The user experience can be highly confusing and frustrating as a partner moves from one application to another one that has a complete different logic. Clashing interfaces is never the case for purpose-built partner management software, where users move from one application to another in a seamless way.
Too expensive – CRMs rely on a user-based pricing model. But that's too expensive to roll out on the channel side, where you are dealing with multiple companies, each of which may have hundreds or even thousands of users. Also, unlike CRM software, which users typically access quite frequently, channel management software is not used at the same rate. As a result, partner management software tends to be a lot more affordable than trying to use a patchwork CRM system for channel management.
Concierge support – The traditional tech support model doesn't really work for channel management. Even if you can cobble together a CRM and bunch of partner management applications, partners actually require a lot of hand-holding that involves more than basic software support. This is where marketing concierge services supporting purpose-built partner management software can make a lot of difference.
Mobility – Finally, most partners are mobile today. While it's true that most CRM applications are also mobile, the additional applications needed to address channel management use cases may not be. Even if they are, the user interface is likely to vary considerably from the core CRM. This creates huge issues with partners who care about mobility—which is increasingly regarded as essential by almost everyone today. Purpose-built partner management software designed with mobile users in mind can make a huge difference here as well.
As you can see, while adding partner management applications to a CRM may seem to be a quick and easy way to automate channel management workflows for simple activities like
document sharing
and partner records management, creating a patchwork of add-on applications can soon make your CRM very complicated and expensive. It can also create frustrations on the partner side, negatively impacting partner productivity and satisfaction. That's an important reason the purpose-built partner management software category—encompassing
partner relationship management
,
partner marketing management
and
partner sales management
—is growing so rapidly and is here to stay as a standalone solution to channel management needs.