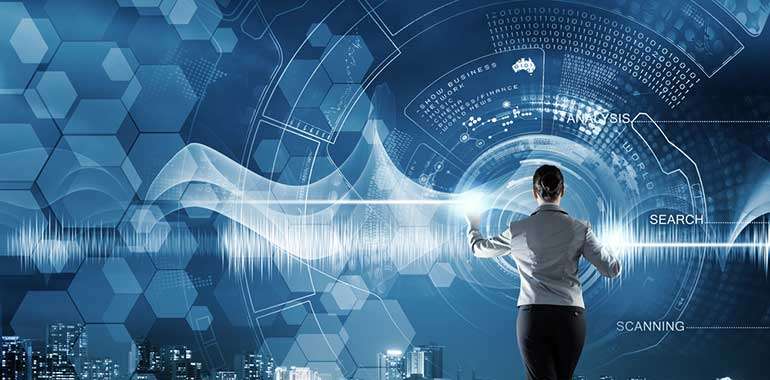 The Evolution of Technology Distribution in the Technology Sector
Unlocking Synergistic Solutions through Platform-Centric Approaches
Introduction
In the ever-evolving landscape of the technology distribution sector, distribution models have undergone significant changes over the past decade. Traditionally focused on banking and warehousing, which acted as intermediaries in the supply chain for devices and managing logistics, the distribution now embraces a platform-centric approach. This paradigm shift has been catalyzed by the emergence of subscription-based models and major hyperscaler platforms such as Amazon Web Services (AWS), Microsoft Azure Cloud Services, and Google Cloud.
These transformations have revolutionized the technology industry, enabling more integrated and efficient delivery of software and services to end customers. This article delves into the ongoing metamorphosis of distribution and its profound impact on the technology distribution sector.
The Subscription Model and Shifting Dynamics
The advent of the subscription model has brought about a revolution in the distribution landscape. Rather than selling products outright, many software solutions are now offered as software-as-a-service (SaaS), allowing direct sales to end customers. However, distribution still plays a crucial role by providing access to a diverse ecosystem of partners and vendors. This partner pool offers invaluable expertise in design, consultation, configuration, implementation, and ongoing management and upgrades, catering to customers' specific needs. By leveraging this ecosystem, distribution evolves beyond traditional roles and becomes a platform that facilitates collaboration between software providers, hardware vendors, and service providers.
The Rise of Hyperscaler Platforms
The emergence of hyperscaler platforms – exemplified by AWS, Microsoft Azure, and Google Cloud – has been a driving force behind reshaping the technology distribution landscape. These platforms provide a solid foundation for independent software vendors (ISVs) to develop and deliver solutions efficiently. While customers can now directly procure software through SaaS applications on these platforms, the value of distribution lies in its ability to connect customers with a wide range of partners capable of providing comprehensive services. These partners contribute to the design, configuration, and deployment of solutions, enhancing the overall customer experience.
The Power of Ecosystems
Within hyperscaler platforms, customers often gravitate towards acquiring multiple solutions from a single cloud system. For instance, when deploying an application infrastructure in Azure or AWS, customers obtain a stack of software applications that seamlessly integrate. Take Microsoft Dynamics, a manufacturing and logistics application, for example… deployment on Microsoft Azure frequently leads to extending additional business applications for marketing, sales, and back-end logistics. Tools like Power BI and Power Automate, provided by Microsoft Power Apps, can also complement the ecosystem. The ecosystem of Microsoft partners plays a crucial role by offering various services tailored to these integrated solutions, thereby providing customers with a comprehensive suite of offerings.
The Transformation of Distribution
Technology distribution is poised for continued transformation throughout the coming decade. No longer confined to the role of a mere banking and warehousing provider, distribution is evolving into a platform that orchestrates the delivery of an integrated set of solutions to end customers. This transformation empowers customers to access comprehensive and synergistic offerings that address specific requirements. Moreover, the platform-based approach allows for a more efficient pricing structure, delivering value to customers at a highly competitive price point.
The Benefits of a Platform-Centric Distribution Model
In this dynamic era of technology distribution, the benefits of platform-centric distribution are abundant for all stakeholders involved. Customers gain access to a wide range of software solutions and services tailored to their needs, ensuring they can enhance their operations and stay ahead in a competitive landscape. The subscription-based model allows for flexibility and scalability, enabling businesses to adapt and grow without the burden of upfront costs. The platform-centric approach also ensures seamless integration and compatibility between different solutions, fostering a cohesive ecosystem that simplifies workflows and maximizes efficiency.
For software providers, the distribution evolution opens up new avenues for growth and collaboration. By leveraging the platform capabilities of hyperscaler platforms, they can reach a broader customer base and expand their market reach. The platform-centric distribution model facilitates partnerships between software providers, hardware vendors, and service providers, enabling them to combine their expertise and resources to deliver comprehensive solutions. This collaboration enhances the value proposition for customers, as they can benefit from a one-stop-shop experience, accessing a range of products and services from trusted partners.
Besides software providers, hardware vendors are pivotal in the evolving technology distribution landscape. As demand for integrated solutions increases, hardware vendors have the opportunity to align their offerings with software applications and services, providing customers with a seamless and optimized experience. This convergence of hardware and software streamlines operations and enables the development of innovative solutions that leverage the power of advanced technologies such as artificial intelligence, the Internet of Things, and edge computing.
Service providers also have a crucial role to play in the technology distribution ecosystem. They bring valuable expertise in deployment, customization, training, and ongoing support. As businesses embrace complex software solutions, service providers become instrumental in ensuring a smooth implementation process, addressing any technical challenges, and providing continuous support to optimize the performance and utilization of the solutions. Their contributions are invaluable in maximizing customers' value from their investments.
Conclusion
The technology distribution landscape has transformed remarkably, driven by the subscription model and the rise of hyperscaler platforms. As we have seen, platform-centric distribution facilitates collaboration, integration, and seamless delivery of software and services. It empowers customers to access comprehensive and synergistic solutions tailored to their needs. It also enables software providers, hardware vendors, and service providers to collaborate and create value-added offerings.
As distribution continues to evolve, we can anticipate a future where technology solutions are more accessible, efficient, and aligned with the evolving demands of businesses across various industries. The journey of technology distribution has just begun, and the possibilities for innovation and growth are limitless.
Author: Sugata Sanyal