Download your
COMPLIMENTARY COPY
of the
New Strategies for Channel Management Best Practices Guidebook
to learn how to build new approaches for building and managing your evolving partner ecosystem.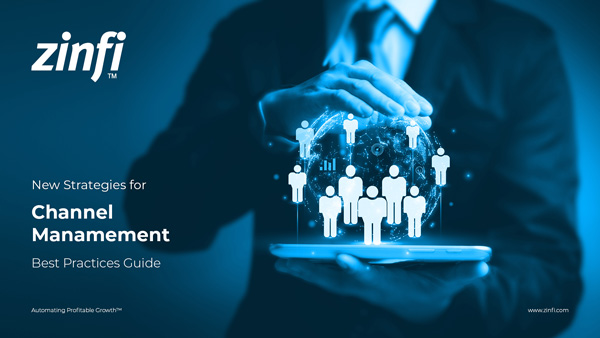 More about this Best Practices Guide on New Strategies for Channel Management
Channel Management is the epicenter for building and enabling successful partner ecosystems. But times have changed, and so must do strategies and programs. The dynamics of these ecosystems are complex so approaches and software utilization must also adjust.
This Guide defines the fundamentals of channel management and highlights the changes taking place that should be matched to new strategies for managing and collaborating with Partner Ecosystems. Read on to learn how to utilize channel management software and partner relationship management functionality to engage, onboard, retain and build on these partnerships.
Download this Guide to learn:
What exactly is channel management?
The core components of channel management strategies
How to leverage channel management software to engage and grow your partner ecosystem
The changing dynamics of partner ecosystems and how to adjust channel management strategies to address this evolution
The role of AI in channel management – hype v. reality?
Chapters covered in this New Strategies for Channel Management Best Practices Guide