Download your
COMPLIMENTARY COPY
of the
Market Development Funds (MDF) Best Practices Guidebook
and learn how to incentivize partners to generate leads & close sales.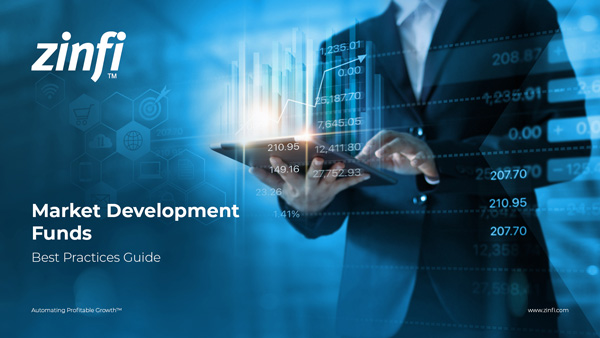 Why Read This Guide?
While it's true many MDF programs fail or underperform in the channel, ZINFI has worked with many organizations—ranging from emerging companies to large, mature global enterprises—that have learned how to develop and execute successful programs in a variety of channel contexts. Well-planned, effective MDF programs can produce immediate, measurable results, and these results can be replicated across large, diverse partner networks and generate substantial ROI. This booklet explains why many MDF programs perform poorly or fail, and why partners are often reluctant to participate. It goes on to offer a wealth of strategic advice and practical tips for success, including lists of successful program types and proven tactics, a discussion of tools and approaches to automation, ideas for building on local successes and scaling programs at a global level, and an argument for the importance of celebrating when programs.
Incentivize to maximize performance.

Use ZINFI PIM

Personalization: Design incentive programs that are targeted to the right partners in the right way. With ZINFI's incentive management solutions, you can design programs that not only work but also optimize ROI. Design, deploy and manage programs that are aligned with all of your relevant partner relationship management activities.

Integrated: ZINFI's incentive management solution allows you to design sales commissions, rewards, rebates and market development funds programs in a fully integrated fashion. Stair-step your partners through ZINFI's onboarding module and incentivize partners with various programs tied to their activities and performance. Track results in an integrated way.

Optimized: Ensure your partner management activities – such as business planning, deal registration, demand generation, training and certifications – are aligned with your partner incentive programs. Run integrated programs end-to-end so your partners see financial rewards tied directly to the activities they perform.