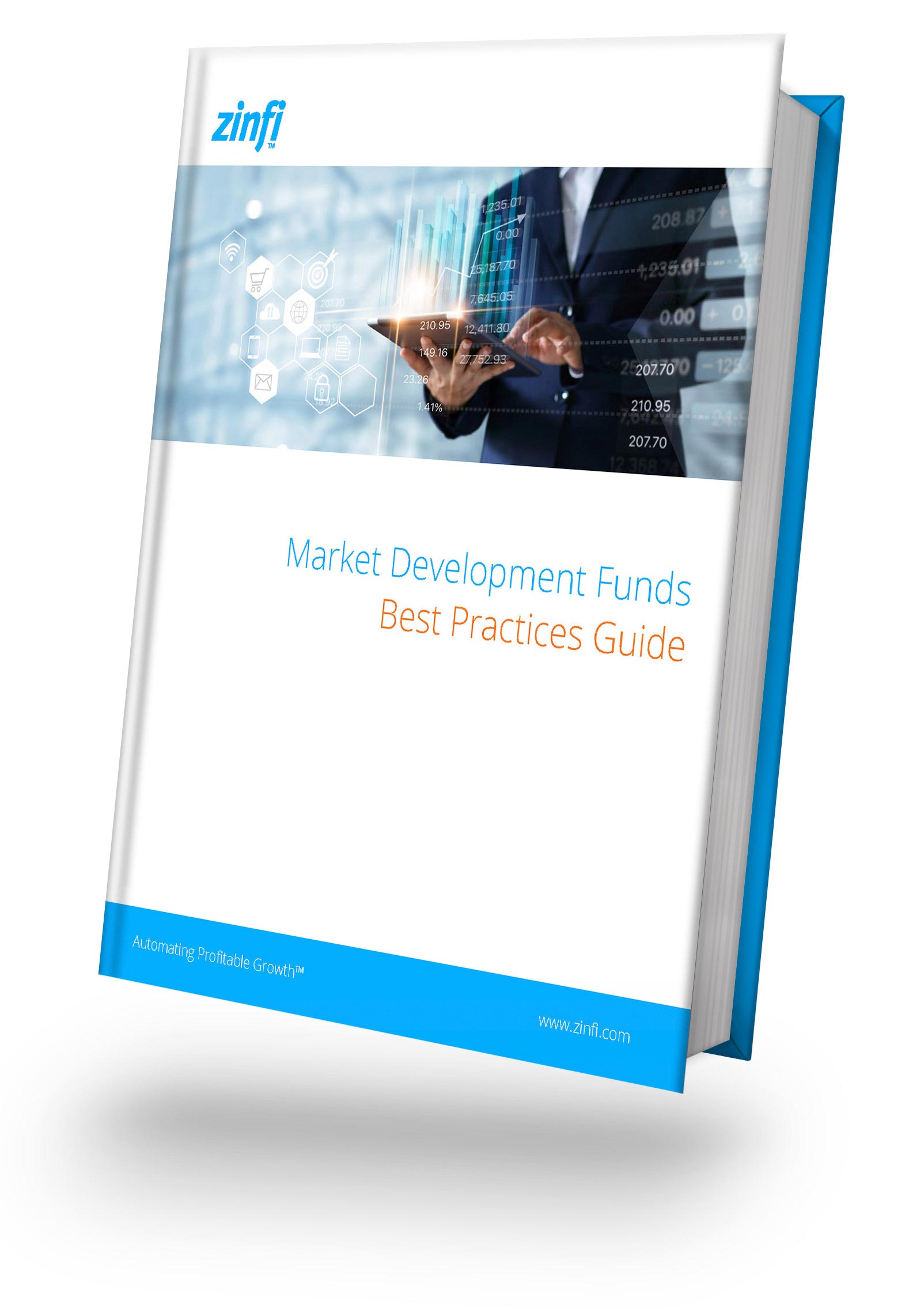 Download your COMPLIMENTARY COPY of the Market Development Funds (MDF) Best Practices Guidebook and learn how to incentivize partners to generate leads & close sales.
Why Read This Guide?
While it's true many MDF programs fail or underperform in the channel, ZINFI has worked with many organizations—ranging from emerging companies to large, mature global enterprises—that have learned how to develop and execute successful programs in a variety of channel contexts. Well-planned, effective MDF programs can produce immediate, measurable results, and these results can be replicated across large, diverse partner networks and generate substantial ROI. This booklet explains why many MDF programs perform poorly or fail, and why partners are often reluctant to participate. It goes on to offer a wealth of strategic advice and practical tips for success, including lists of successful program types and proven tactics, a discussion of tools and approaches to automation, ideas for building on local successes and scaling programs at a global level, and an argument for the importance of celebrating when programs.
Want to expand your channel?

Use ZINFI PRM

Modular: ZINFI's ZINFI's Partner Relationship Management (PRM) comes with a comprehensive set of twelve individual modules, but you can pick and choose what you need. This allows you to start automating your channel activities based on the defined processes you have today, but as you define more channel programs, policies and processes, ZINFI's PRM platform grows with you at no additional cost.

Adaptive: ZINFI's Partner Relationship Management (PRM) platform can be quickly configured to fit into your existing infrastructure, connect to other available sub-systems, but also give you the flexibility change or modify them based on your regional and global needs. This unique ability to have different work flows in different regions allow you to tailor your channel management approaches around the world based on local needs.

Intelligent:ZINFI's Partner Relationship Management (PRM) platform gives you an integrated 360 degree view of your channel program, policies and processes to drive your partner performance. The more modules you turn on, the better business intelligence you can gather and correlate programs and policies to high performing partners and partner tiers. This intelligent approach to channel management enables you to build a high performing channel.