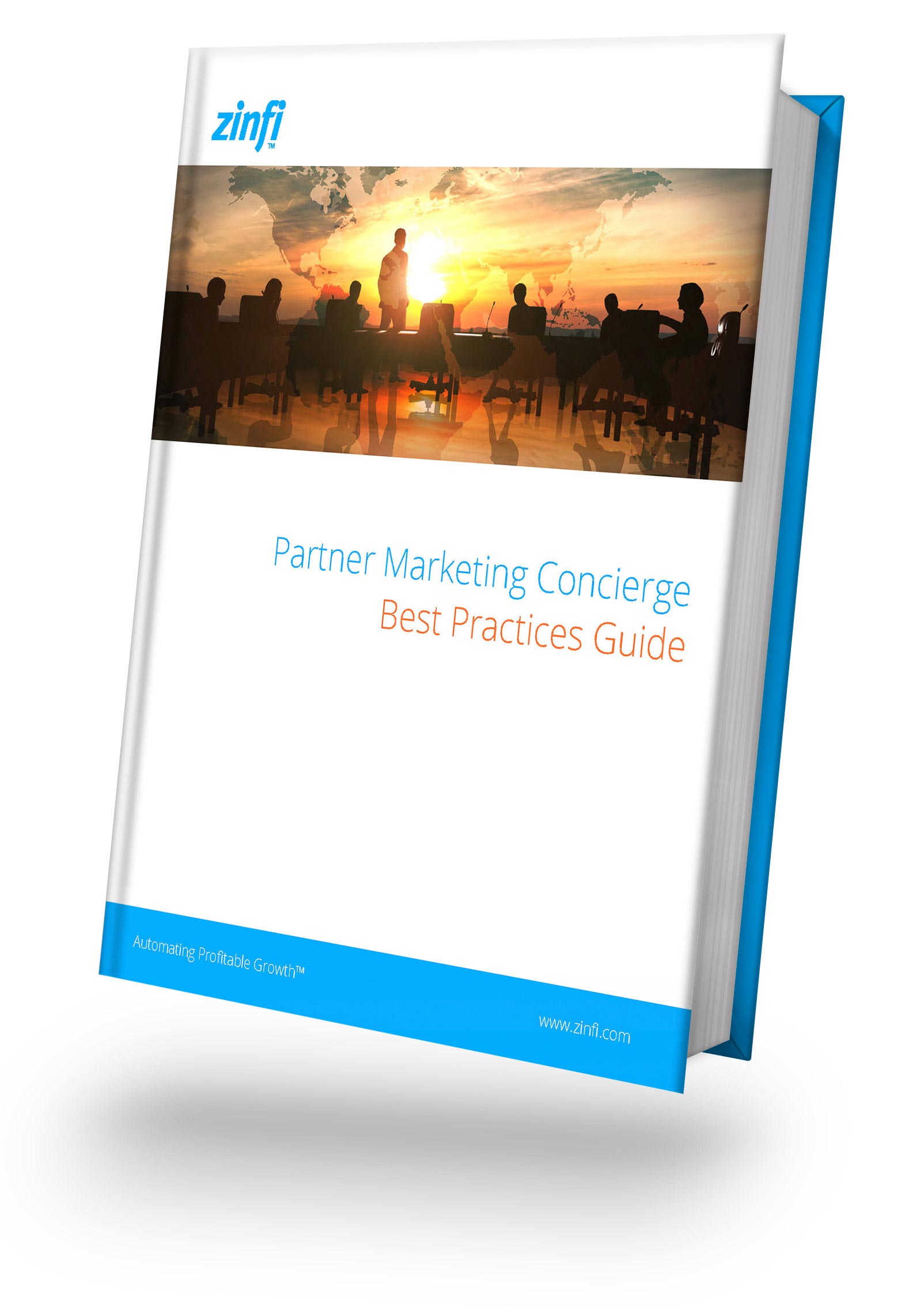 Download your COMPLIMENTARY COPY of the Partner Marketing Concierge Best Practices Guidebook and learn how you can Increase your Channel Program ROI.
Why Read This Guide?
When building a high performing channel, one of the most important things to consider is that channel partners do not have in-house marketing resources and expertise. An organization rolling out channel marketing automation truly needs to deploy partner marketing concierge capabilities and support to help guide the partner's marketing efforts. This Guidebook focuses primarily on various aspect of channel marketing automation and partner marketing concierge capabilities needed to enable partner globally and increase channel program ROI. We hope you will walk away with pragmatic ideas that you can start implementing today to make a sustainable difference in your organization.
Build a high performing channel with ZINFI Concierge.
Multi-partner Lead Generation: ZINFI can assist channel partners driving awareness and interest in a vendor's products and services. ZINFI can execute demand generation campaigns globally and quickly populate a partner's pipeline. ZINFI's lead generation process reaches the end users in the most effective ways by building awareness while gauging their interests in a vendor's products and services.
Sales Support Services: In most mid-market and enterprise sales, a buyer would rarely buy without a thorough evaluation of a technology solution. In order to provide this, your partners need access to demonstration equipment. ZINFI's Partner Marketing Management (PMM) platform has a video based demonstration system that can greatly enhance user's experience by providing automated instructions, manuals, etc., on how to deploy various solutions.
Deal Registration Services: A vendor can eliminate potential channel conflicts while maximizing profitable revenue from the channel by clearly stating its deal protection and registration policies. ZINFI can assist a vendor in managing the registration of all deals generated by partners who are availing marketing concierge services from ZINFI. ZINFI's Partner Relationship Management (PRM) and Partner Marketing Management (PMM) contain a rule based Deal Registration module that can greatly increase operational efficiency while increasing sales.