Download your
COMPLIMENTARY COPY
of the
Partner Marketing Management Best Practices Guidebook
and learn how you can Build Successful Partner Marketing Efforts.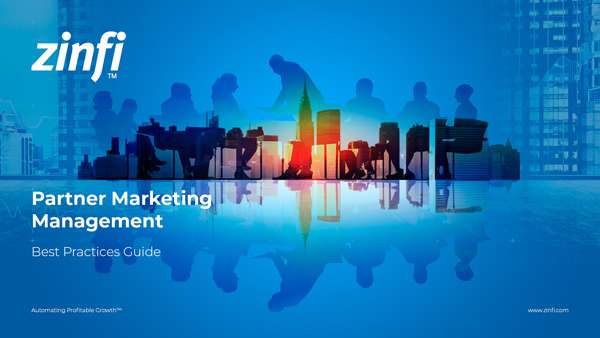 Why Read This Guide?
Navigating the many options and channels needed for successful marketing in this digital age requires an extensive map. As most partner companies do not have in-house marketing teams, most vendors are creating multi-channel campaigns that can be used by their partners to aid their partner's marketing efforts. Rolling out a global partner marketing management programs require the vendors to be savvy with both channel marketing best practices, but also in the world of software automation.
Generate more revenue.

Use ZINFI PMM

Comprehensive: ZINFI's Partner Marketing Management (PMM) comes with a comprehensive set of twelve individual modules, but you can pick and choose what you need. This allows you to start automating your partner marketing activities based on what is relevant for your buyers and partners. The comprehensive nature of ZINFI's PMM platform leads to a reduction in deployment cost and speeds up time to revenue significantly.

Easy-to-Use: Using ZINFI's Partner Marketing Management (PMM) platform is incredibly intuitive and easy. Both vendors and partners can quickly upload lists and campaign assets to run fully integrated campaigns that are highly effective. This intuitive mode of usage not only drive higher adoption of marketing tactics and tools, but also repeat usage by vendor and partner users.

Global: ZINFI's Partner Marketing Management (PMM) platform is supported not only in multiple languages, but with localized resources in various countries around the world.