Download your
COMPLIMENTARY COPY
of the
Partner Portal Best Practices Guidebook
and learn how you can support your channel the best you can.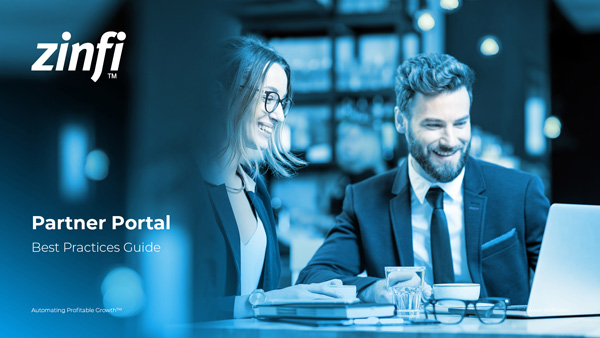 Why Read This Guide?

For organizations marketing and selling in a channel environment, the partner portal is a primary means of communicating with partners and providing them with the tools they need to create awareness of your solutions, generate leads and close deals. Unfortunately, most partner portals fail to deliver on their promise, and many partner organizations don't use them regularly, if at all. Vendors looking to boost their partners' engagement with the portal need to plan carefully, keep portal content well-organized and constantly manage the portal as it changes.

The Partner Portal Best Practices guidebook is designed to serve as a valuable resource for vendors who wish to take a more structured approach to managing their portal. In it, you will learn about the most important tools and features a portal should have, where partner portal technology is headed, how to inform partners of the portal's benefits and important metrics for assessing your portal's effectiveness.
Ensure Partners' Engagement

Use ZINFI PPM

Collaborative: Use ZINFI's partner portal management (PPM) tools to cooperate with your partners and build a seamless channel experience. Enable partners to reach out to prospects with co-branded web banners, videos, data sheets, case studies, success stories, price lists and more in multiple formats, including HTML, HTML5 and PDF. Create online communities to encourage collaboration, boost awareness, tap into new markets and rapidly evolve your business.

Global: ZINFI's PPM platform provides all the tools you need to establish and grow a thriving partner network by leveraging your global presence. Display your partner profiles and boost channel performance by making it easy for prospects to search for partners using ZIP Code, country, state and solutions offered. Take complete control of the interconnected functions, operations and transactions through which each specific product or service you offer is produced, distributed and consumed.

Constructive: With ZINFI's PPM tools you can automate surveys to access key demographic information that will help you gain a better understanding of your target market, refine campaigns and programs, and make better business decisions. Surveys can provide insight into any aspect of your business, whether it's the potential market size for a particular offering or the optimal price for one of your products or services. Construct and manage your marketplace through services like custom creative work, prospect profiling and integrated event services.