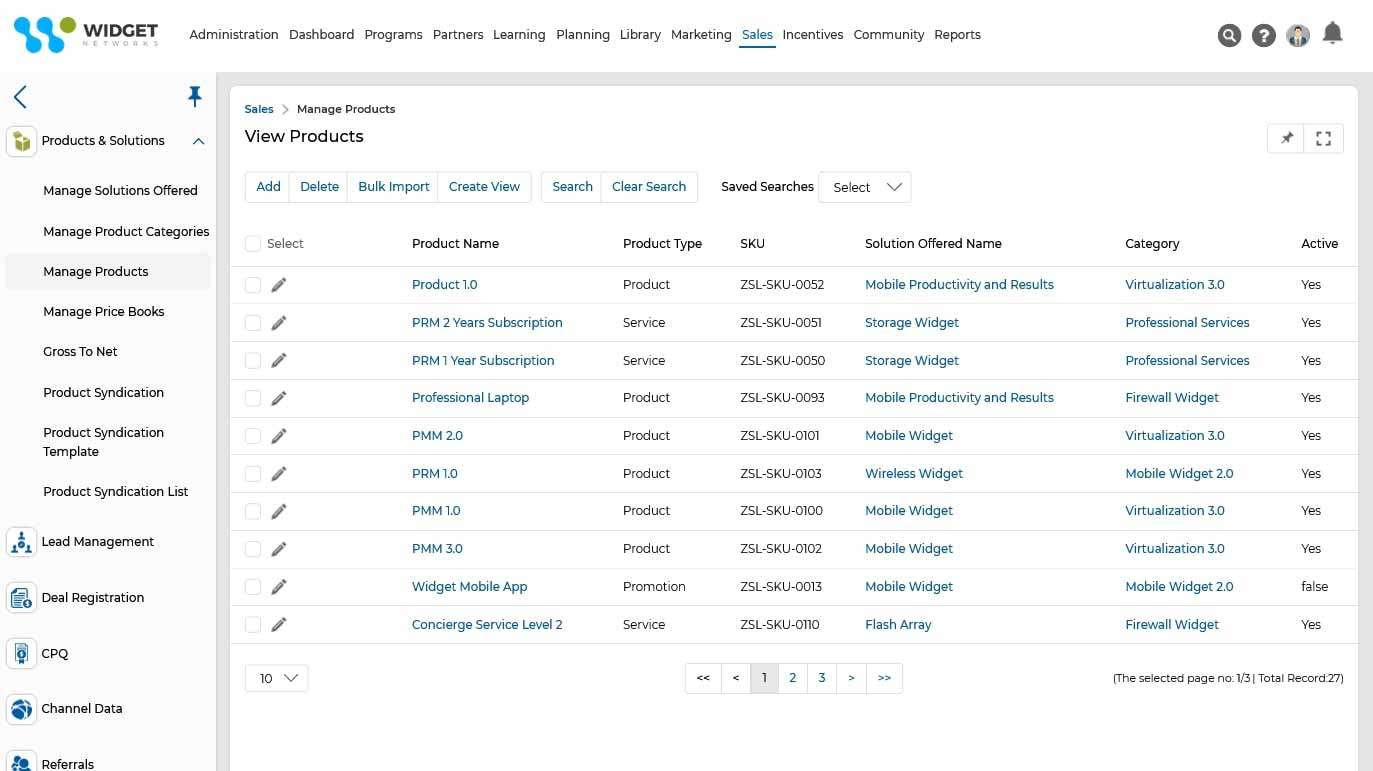 Manage Products and Product Syndication
Products Management in UPM can be either goods or services which are sold or distributed to your partners by your organization. Using UPM's Products module, you can manage your company-wide products that are sold to customers as well as distributed to partners. Sales departments can also use the Products module along with other UPM modules for managing leads, accounts, deals, quotes, sales orders, and invoices.
Affiliate Marketing Management feature helps Admins to manage Product Lists ready to be syndicated over the web by adding them to Referral Type Price Books. Syndication templates can be managed, and Products ready to be syndicated can be designed as per the Template. Once design is integrated, the Product(s) syndication code can be generated and will be ready to be utilized over the web. The Syndication Code generated for a Product is stored for future reference and can be utilized further from Product Syndication List. Referral/Affiliate Partner can select the products assigned by the admin, add to Product Syndication list and Generate Product Syndication Code to utilize the same for showcasing them over the Web.
Key Features Include:
Association of Products in Categories
Packaged Product Offering
Group wise Product Assignment
Product Syndication for Affiliate Partners
Manage Product Categories
UPM's product categories allow you to categorize products or services by type. Product categories are typically created to organize products in a logical way. This can include a hierarchy of categories that resemble a tree structure. Alternatively, product categories can be organized via a flat structure such as a list of product types. The following are common types of product categories.
Industry – e.g., technology or hospitality
Functionality – e.g., accounting software or running shoes
Customer needs – e.g., summer versus winter tires
Key Features Include:
Bulk Upload Products, Categories and Price Books
Easy Categorization of Products
Product Category and Services Pairing
Define and Associate Category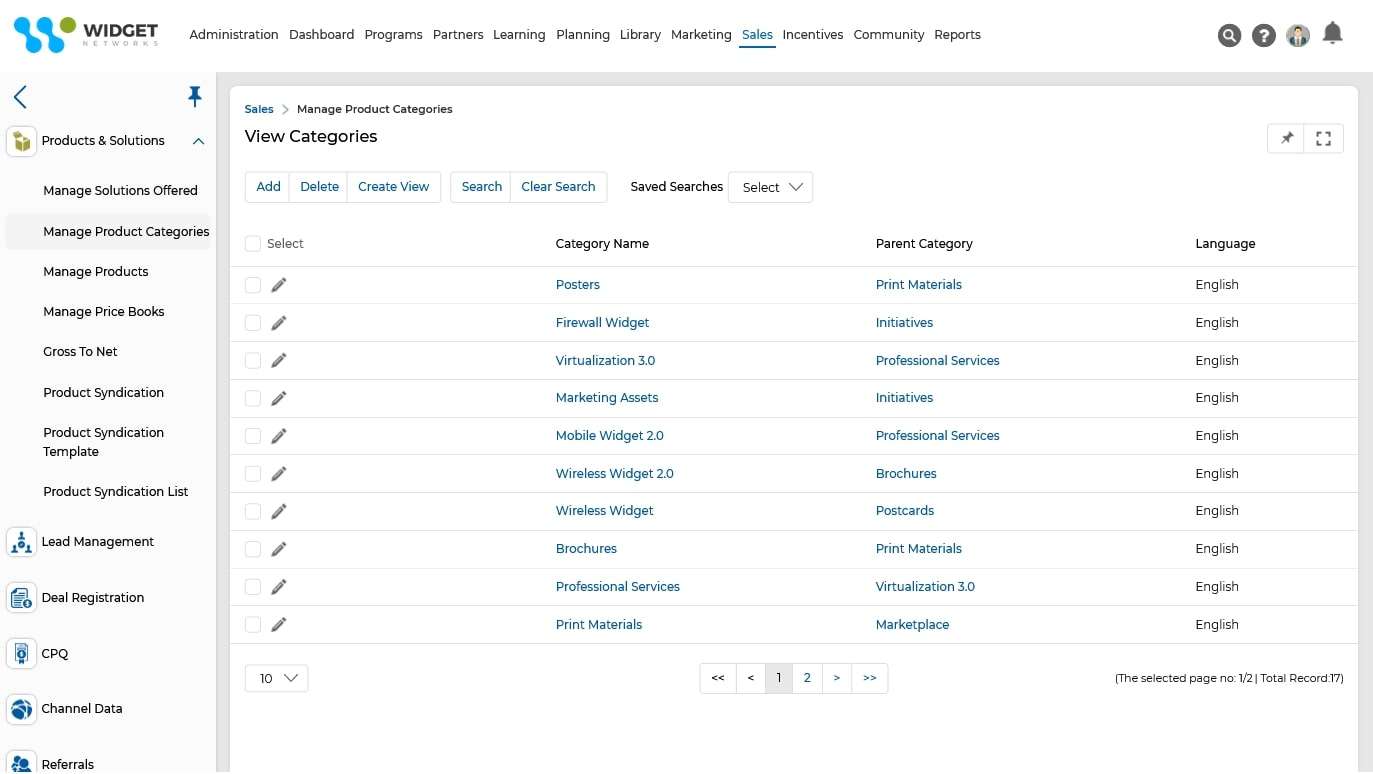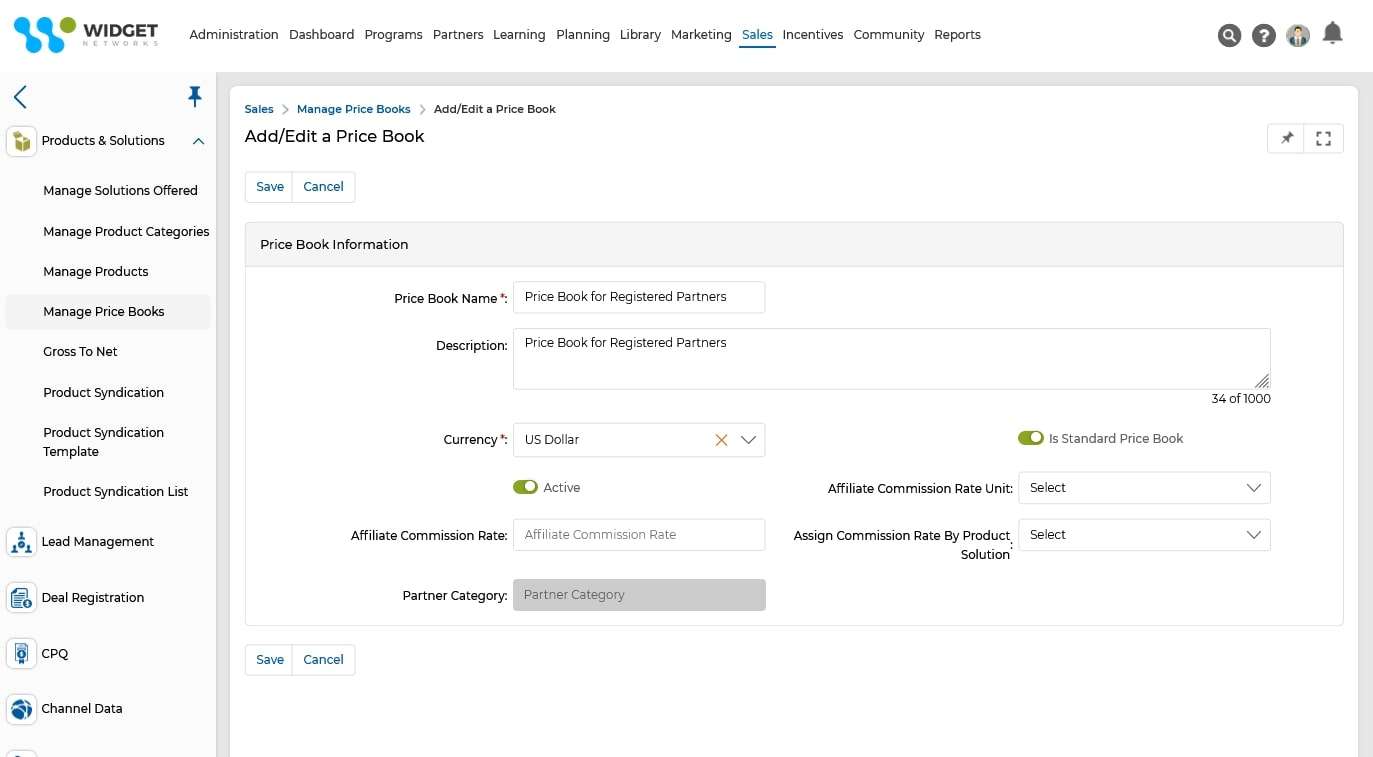 Manage Price Books
UPM standard Price Books is the master list of all your products and their default standard prices. It includes all products and services offered along with their standard prices. Creation of custom price books for Resellers/ Affiliates through UPM can be configured with Commission Rates inclusive of custom prices, which are called list prices. Such Reseller/Affiliate Commission configured Price Books are ideal for offering products at different prices to different Resellers/Affiliate Partners. Using the upgraded feature, we can create Affiliate Partner/Reseller Category-based Price books inclusive of Referral/Reseller Commissions.
Based on the Commission Setup for the Price Books and a consecutive Referral/Deal Registration inclusive of Products/Solutions/Services with those commission-based Price Books, Total Commission Pay-out Amount is auto-calculated for the Affiliate/Reseller Partner when a Referral/Deal Registered is Approved by the Admin.
Key Features Include:
Product(s)/Solution(s) based Price Books
Configure Price Books for Resellers/Affiliates
Commission based Price Books
Fixed Value or Percentage based Commissions