ZINFI Releases New Complimentary eBook, New World of B2B Marketing and Selling: Why Sales Should Report to Marketing
Digitization of Buying and Selling Creates Changing Landscape for B2B Marketing and Sales
Pleasanton, CA – April 12, 2017 – ZINFI Technologies, Inc., a company leading the definition and creation of Unified Channel Management (UCM) solutions, today announced the complimentary download of its latest eBook entitled, "New World of B2B Marketing and Selling: Why Sales Should Report to Marketing". This new eBook delivers an inside look into how B2B marketing and sales has transformed significantly in recent history and how to adapt to this changing environment.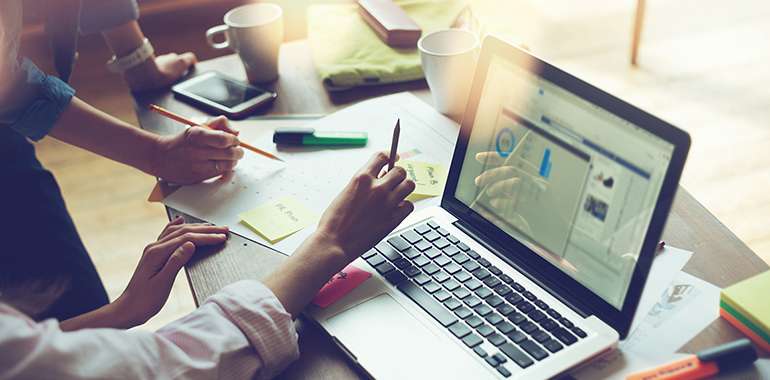 The eBook will explain how digitization of the buying and selling process is rewriting the rules of B2B marketing and sales. "The primary research of all the major analyst firms definitively shows (doesn't just assert) that more buyers are relying almost exclusively on online, digital engagement as they go through the buying process," says Sugata Sanyal, CEO and founder of ZINFI Technologies. "The eBook is a guide to help understand how marketing will drive the entire buying and selling process; and how salespeople will consult and close. The B2B landscape is changing and with this eBook we are offering insight into this shift to keep both sales and marketing appraised of this trend."
In a recently released report, SiriusDecisions, a major analyst firm, notes that the ZINFI partner relationship management application is well-positioned to address channel globalization, with "the greatest footprint outside of North America of all the pure-play PRM vendors evaluated. In addition, ZINFI's platform natively supports more languages and currencies than the other platforms." The report also praises ZINFI's focus on integration with other channel management automation systems, offering "discrete PRM, CMM and CSM platforms that also can be seamlessly integrated. This positions ZINFI as the only vendor with a native platform across these three core application areas." In addition, the report highlights ZINFI's "simple, all-inclusive pricing approach [which] provides a very strong competitive advantage. Other solutions, which charge by license or user, can get very expensive as the supplier's partner ecosystem grows." To access the full SiriusDecisions SiriusView report on partner relationship management platforms, click here.
ZINFI has also been among the select group of companies that Forrester recently invited to participate in its 2016 Forrester Wave™ evaluation of partner relationship management platform vendors. According to the report, "ZINFI's PRM solution is particularly strong in some of the foundational elements of PRM, specifically its robust support for partner taxonomy/typing and partner tier management." The report adds, "ZINFI is extending the definition of PRM – its solution portfolio extends beyond PRM…".For more information about ZINFI's Unified Channel Management Platform or to download a copy of one of the best practices guides visit www.zinfi.com. Follow ZINFI Technologies on LinkedIn at https://www.linkedin.com/company/zinfi-technologies, and at the ZINFI Channel Marketing Best Practices blog

To sign up for the latest newsletter distribution, visit https://www.zinfi.com/contact-us/