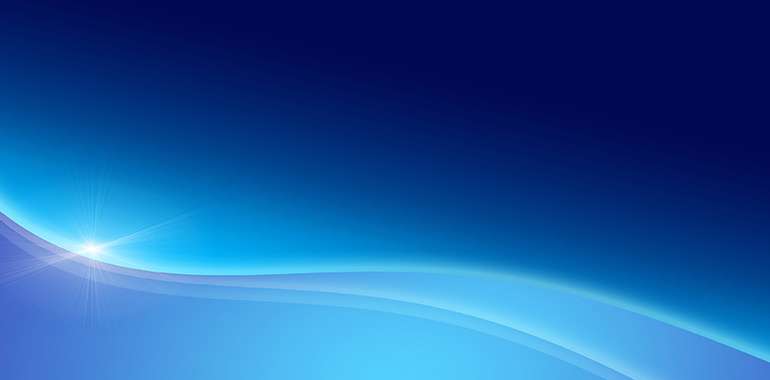 New ZINFI Agency Partner Program (ZAPP) Empowers Participants across the Channel Management Ecosystem with Comprehensive Business Process Automation Capabilities
Channel Consultants, Marketing Agencies and CRM System Integrators Can Now Introduce ZINFI's Channel Management Solutions and Expertise to a Diverse Range of Enterprise Clients from Multiple Verticals
Pleasanton, CA —May 31, 2018 — ZINFI Technologies, Inc., a company leading the definition and creation of Unified Channel Management (UCM) solutions, today announced it has launched the ZINFI Agency Partner Program (ZAPP) to enable marketing agencies, channel management consultants and CRM system integrators to ride the third wave of business process automation and build a profitable business in the fast-growing channel management solution space.
Leveraging its industry-leading position in both partner relationship management (PRM) and partner marketing management (PMM), as well as its deep expertise in worldwide service delivery, ZINFI will now recruit and train new partners to build a recurring services business that maximizes every dollar of channel infrastructure investment made by their enterprise clients. This move is ZINFI's boldest initiative to date to extend its solutions beyond the technology and manufacturing verticals to a much broader service economy which includes healthcare, financials, insurance and retail, among others.
According to Through-Channel Marketing Represents The Third Stage For Sales And Marketing Leaders, an April 2018 Forrester blog post by Principal Analyst Jay McBain, the through-channel marketing automation (TCMA) software market will grow to $1.18 billion by 2023, a CAGR of 25.2 percent. Another $1.3 billion will be generated in services at these firms. The broader TCMA market includes tens of thousands of marketing digital agencies that will realize $2 billion of services revenue by 2023, creating a total $4.5 billion ecosystem.
The Forrester blog post goes on to say, "Over the past few decades, sales and marketing leaders have been transforming themselves into predictable, data-driven business units. The CRM stage started in the 1990s and accelerated quickly a decade later with lower-priced cloud offerings. The marketing automation stage began to grow exponentially around 2008 and has reached critical mass in its first decade."
The ZAPP initiative is the latest step in ZINFI's mission to build the most effective and comprehensive set of channel management solutions in the global marketplace. Customers can easily set up and configure the ZINFI platform on their own while making a fraction of the investment required to purchase the more complicated, primarily hard-coded, platforms currently available in the marketplace. ZINFI's 9.x architecture comes with a set of simple content upload and workflow configuration tools—including FluidCMS™, FlexiFlow™ and CENTRi™—that ZINFI channel partners can use to provide a broad range of automated channel marketing and sales services.
"We started ZINFI a decade ago as a global channel automation agency, and over the past 10 years we have been very fortunate to build deep expertise and bench strength around the world in all aspects of channel management, "said Sugata Sanyal, ZINFI's founder and CEO. "During this time, we were approached by many channel consultants, marketing agencies and system integrators to resell our products and services. We knew that it would take true commitment to help partners succeed in this rapidly evolving market segment. The simplicity and elegance of ZINFI's new 9.x architecture is a big step forward, and we now feel we are ready to invest our knowledge, expertise and global presence in an agency partner network that can provide world-class solutions to this fast-emerging market. With this partner program launch, our best-in-class solutions are no longer limited to specific verticals, and the entire ecosystem will see immediate benefits."
ZINFI's ZAPP initiative recognizes that in many cases end-customers need more than easy-to-use software to succeed. Many lack the internal resources to design and upload sufficient content, and don't have the time to configure more complex workflows. "The new ZAPP initiative will change the landscape for these partners," said Sanyal, "by enabling a global ecosystem of partners to help them get the job done fast and at a much more affordable rate. This is truly a win-win for our both our channel partners and our end-customers."
ZINFI was recently named a leader in The Forrester Wave™: Through-Channel Marketing Automation, Q2 2018. The Forrester report notes that "ZINFI's solution provides robust functionality, modularity, and customizations and is supported by localized concierge services in 14 countries… [The solution] comes with a wide set of integrated marketing tools such as search, social, syndication, email, event, and microsites that can be put together in a single- or multi-touch campaign. The solution has strong cross-functionality, including the asset eStore, integrated MDF/co-op management, adaptive reporting and business intelligence." The report concludes, "… [ZINFI] could be a formidable player in multiple industries and segments around the world."
To learn more or apply for ZINFI's Agency Partner Program (ZAPP), please click here.
Media contact:
Melissa McNeil,
---
About ZINFI Technologies
ZINFI Technologies, Inc., a company leading the definition and creation of Unified Channel Management (UCM) solutions, enables vendors and their channel partners to seamlessly collaborate in a virtual environment to achieve profitable growth on a global SaaS platform.
Headquartered in Silicon Valley, USA, we at ZINFI see an immense opportunity to build high-performing sales channels by deploying a powerful virtual collaboration platform that has been rated #1 by leading analyst firms for simple to complex enterprise channels.
ZINFI's state-of-the-art SaaS Unified Channel Management (UCM) automation platform allows brands and their global partner networks to work together remotely throughout the entire partner lifecycle via three core state-of-the-art SaaS applications—partner relationship management, partner marketing management and partner sales management. ZINFI's UCM is super easy to use and affordably priced, and it comes with a complete set of do-it-yourself tools in multiple languages.
For more information about ZINFI's Unified Channel Management platform, please visit our website at www.zinfi.com. You can also follow ZINFI Technologies on LinkedIn and at the ZINFI Channel Marketing Best Practices blog.