ZINFI Launches Two Advanced Channel Management Solutions: Jump-Start Experience (JSX) and High-Performance Experience (HPX)
ZINFI's Enterprise-Grade Channel Management Platform Now Will Be Available at a Highly Affordable Price for Both Emerging and Mature Channel Organizations
Pleasanton, CA — May 15, 2018 — ZINFI Technologies, Inc., a company leading the definition and creation of Unified Channel Management (UCM) solutions, today announced it will now offer two distinct sets of channel management solutions to address the full range of channel management requirements of both emerging and mature companies. With this launch, ZINFI brings industry-leading, enterprise-grade feature sets to the marketplace at an affordable price for small and medium-size businesses. Both solutions also combine a complete set of do-it-yourself (DIY) configuration features with consumer-level ease of use.
The two solutions will be branded as follows:
Jump-Start Experience (JSX): This solution is ideal for companies who have an emerging channel practice and have dozens of partners requiring automated management. Pricing of ZINFI's Unified Channel Management JSX solution will start at $375 per month, with an initial implementation cost starting at $1,500.The JSX solution comprises portal content management, partner onboarding, channel profile management, marketing communication management, partner locator, partner documents, co-branded asset management, lead management and analytics.
High-Performance Experience (HPX): This solution is ideal for companies with a very broad channel requiring all aspects of automated channel management. Pricing of ZINFI's Unified Channel Management HPX solution will start at $1,500 per month with an initial implementation cost starting at $2,500.The HPX solution comprises the entire JSX solution, plus advanced modules for recruitment and onboarding, business planning, contracts, market-development funds management, sales rewards, rebates, referral, commissions and through-channel marketing.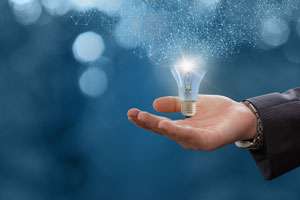 The decision to offer two distinct solution sets for companies with different needs and at different stages of channel maturity emerged from discussions with prospects and customers. ZINFI's analysis of the current channel management environment revealed that even relatively small organizations can have complex channel requirements that need to be addressed through automation. For instance, a Fortune 1000 organization can do significant volumes of business around the world with just a few dozen partners, but it may also require an enterprise-class, highly secure, mobile and connected platform—just like those organizations that have very broad and complex channel management requirements. With its JSX and HPX solution sets, ZINFI is responding to a clear need for more choices in the channel automation marketplace with respect to price, complexity and DIY customization.
"At ZINFI, we build industry-leading solutions by constantly listening to our customers and the marketplace," said Sugata Sanyal, ZINFI's founder and CEO. "During the past year or so we have been listening to dozens of customers and prospects and realized that the market needs a much more focused and affordable solution that companies can start with for a few hundred dollars per month. We believe that many organizations with emerging channel management capabilities have stayed out of the market due to the expense and complexity of channel automation. With these two new bundled solutions, both of which are extremely easy to use and highly affordable, all channel organizations now can consider and implement state-of-the-art channel automation."
As it expands its offerings to meet evolving marketplace demands, ZINFI continues to garner recognition from major analyst firms. ZINFI was recently named a leader in the latest Forrester WaveTM: Through-Channel Marketing Automation report for Q2 2018. The Forrester report notes that "ZINFI's solution provides robust functionality, modularity, customizations, and is supported by localized concierge services in 14 countries… The solution comes with a wide set of integrated marketing tools such as search, social, syndication, email, event, and microsites which can be put together in a single- or multi-touch campaign. The solution has strong cross-functionality including the asset eStore, integrated MDF/co-op management, adaptive reporting and business intelligence." The report concludes, "… ZINFI could be a formidable player in multiple industries and segments around the world."
To access more information about ZINFI's Unified Channel Management platform or to download a copy of ZINFI's best practices guides on Unified Channel Management, please visit our website at www.zinfi.com. You can also follow ZINFI Technologies on LinkedIn and at the ZINFI Channel Marketing Best Practices blog.
Media contact:
Melissa McNeil,
[email protected]