HP Partner Computer House Leverages ZINFI Partner Marketing Services to Integrate Campaigns, Streamline Operations and Dramatically Increase Sales of HP Computers
Retailer's HP computer inventory sells out in Q4 2016 after the execution of integrated co-branded campaigns using direct mail, magazine ads and Google AdWords
Pleasanton, CA – November 2, 2016 – ZINFI Technologies, Inc., a company leading the definition and creation of Unified Channel Management (UCM) solutions, today announced a highly successful engagement with Computer House, a Hong Kong computer retailer that provides a variety of IT solutions to customers, both online and in its retail location. ZINFI recently provided partner marketing services to Computer House, which reported an immediate increase in its sales of HP computers, more than doubling its 2015 results and selling out its entire Q4 2016 inventory of HP computers by October.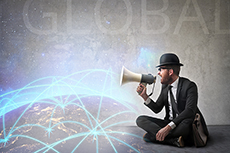 Using co-branded marketing assets provided through the HP Partner First program—which leverages ZINFI Unified Channel Management technology and manages partner relationships through a ZINFI-provided partner portal—Computer House ran a series of integrated campaigns over a six-week period in Q3 and Q4 of 2016 using direct mail assets, co-branded ads in PCM Magazine and e-Zone Magazine, and Google AdWords advertisements with a variety of co-branded banner images that led interested viewers to a landing page.
"This was a very impressive result," said Alfred Ng, Computer House's director of sales. "ZINFI's partner marketing assistance has really helped streamline our marketing operations so we can focus our efforts on sales instead."
"Because Computer House is a relatively small company, it has limited in-house resources to develop marketing plans, define quarterly objectives or track metrics like ROI," said Sugata Sanyal, founder and CEO of ZINFI. "This is precisely the kind of challenge where our partner marketing services team can make a huge difference, providing expert assistance in defining objectives for demand generation activities, integrating marketing and sales initiatives across various media, streamlining workflows and establishing benchmarks for measuring and understanding the results of specific initiatives."
For more information about ZINFI's partner marketing concierge services, please click here For more information about Unified Channel Management Platform or to download a copy of our best practices guide on Unified Channel Management, please visit our website at www.zinfi.com.