Interact Technology Uses Partner Portal from ZINFI to Ramp Up Lead Generation and Sales
Barco Partner Achieves 40% Increase in Website Traffic and 10% – 20% Increase in Revenue in its First Six Months with the Partner Portal
Pleasanton, CA – August 22, 2016 – ZINFI Technologies, Inc., a leading provider of Unified Channel Management (UCM) solutions, today announced another successful client engagement with measurable return on investment. Interact Technology, a value-added technology reseller based in Fleet Street, London and a Barco partner, recently began using the partner portal that is an integral part of ZINFI's Unified Channel Management Platform and provides Barco partners with automated access to turnkey campaigns and other marketing resources. Using the partner portal over the last six months, Interact Technology saw an estimated 40% increase in website traffic and a 10% to 20% increase in revenues on the Barco products it sells.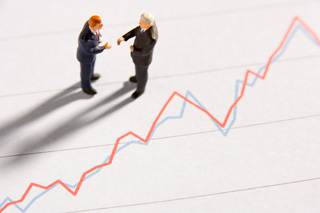 Peter Harris, Interact Technology's marketing manager, reports that he has been "really impressed" with the ZINFI partner portal. "I'm pleased with what it can do. It will be very helpful to us going forward." Harris notes that attaining proficiency in the use of the portal was easy, requiring a single one-hour training session.
Interact Technology's campaign results over the initial six months were very encouraging, garnering a healthy mix of new and repeat customers. SEO-based result have undergone a "big increase," according to Harris, and now the company is "looking at doubling what we do through Barco" via the partner portal.
"When it is properly conceived and provides a truly unified partner experience, the portal can be a very powerful tool for vendors who want to increase levels of engagement, lead-generation and sales success among their channel partners," says Sugata Sanyal, founder and CEO of ZINFI. "I'm pleased to see the ZINFI partner portal is contributing substantially to Interact Technology's success."
To read more about Interact Technology's use of the ZINFI partner portal, click here
For more information about ZINFI's Unified Channel Management Platform, please visit our website at www.zinfi.com. You can also follow ZINFI Technologies on LinkedIn and at the ZINFI Channel Marketing Best Practices blog.