New Independent Report Interviews ZINFI Customer NetMotion Wireless in Its Discussion of Through-Channel Marketing Automation Best Practices
ZINFI's Unified Channel Management technology solutions and partner concierge service enable NetMotion's program partners to take advantage of their responsive, easy-to-use TCMA capabilities.
Pleasanton, CA — March 22, 2016 — ZINFI Technologies, Inc., a leading provider of Unified Channel Management (UCM) solutions, today announced that NetMotion Wireless—a ZINFI customer and adopter of its UCM technology—was interviewed for a recent report from Forrester for its deployment of channel marketing best practices. The December 2015 report, entitled "Four Best Practices for Applying Through-Channel Marketing Automation: Optimizing Your TCMA Rollout," is based on interviews with more than 30 B2B marketing professionals, including NetMotion's VP of Strategic Partners and International Sales, Erik Helms.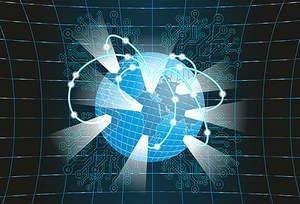 Helms recently directed an initiative to rebrand and simplify the channel partner program at NetMotion, a maker of intelligent VPN software for mobile environments for industries with critical mobile workforces. Beginning in 2015, NetMotion launched a new partner program with a tight focus on partner enablement. To support the new program, NetMotion chose ZINFI's UCM solution, which provided NetMotion partners with more robust tools and programs, and allowed NetMotion to engage and monitor partner participation via a full-featured, easy-to-use partner portal.
NetMotion had a fully functional partner portal up and running within six weeks. The company then leveraged ZINFI's partner marketing concierge service to streamline onboarding of the nearly 200 partner reps that signed up by year's end. "The concierge service was super helpful," said Helms. "It's become a new way for partners to work with NetMotion."
"Along with ZINFI's Unified Channel Management platform, our global, in-country marketing concierge service is an important differentiator for our customers," said Sugata Sanyal, founder and CEO of ZINFI. "We are proud to be able to help customers like NetMotion improve the effectiveness and extend the global reach of their channel marketing efforts by offering a world-wide concierge service, as well as end-to-end channel management technology and an affordable pricing structure. We've gained 15 new customers on a global basis over the last year, not least because of our relentless focus on channel marketing best practices like those discussed in the Forrester report."
"There is a high degree of variability in the way that B2B marketers are deploying and employing their TCMA solutions to and with their channel partners," wrote Forrester analyst Tim Harmon in the report. "We believe that channel partners will always require support services. Channel marketers who have the ability to provide partners with support services when rolling out new tools and programs —either on their own or through a TCMA vendor, like ZINFI, that can offer such services—will reap big benefits."
For more information about ZINFI's Unified Channel Management Platform, please visit our website at www.zinfi.com. You can also follow ZINFI Technologies on LinkedIn at https://linkedin.com/company/zinfi-technologies, and at the ZINFI Channel Marketing Best Practices blog, https://www.zinfi.com/blog/ .