ZINFI Releases New Complimentary Guidebook on Partner Incentives Management Best Practices
Latest Guidebook Explains Why Many Incentives Programs Fail, Provides Practical Advice for Increasing Partner Participation and Boosting Revenues for Both Partners and Vendors
Pleasanton, CA — October 03, 2018 — ZINFI Technologies, Inc., a company leading the definition and creation of Unified Channel Management (UCM) solutions, today announced it is offering a complimentary download of its latest publication on channel marketing automation, the Partner Incentives Management Best Practices Guidebook. The new guidebook helps organizations marketing and selling in the channel understand what makes partner incentives programs successful and how they can get off track. The guidebook covers incentives like sales rewards, rebates, market development funds (MDF), co-op funds, demonstration subsidies and more, and explains which tools for managing the incentives process are most important for successful execution.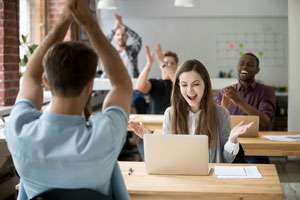 The lessons and practices presented in the Partner Incentives Management Best Practices Guidebook are based on more than a decade of intensive experience developing and deploying sophisticated channel marketing automation systems for companies across the world. The best practices also draw upon as ongoing discussions between ZINFI and its customers about the challenges of creating and executing partner incentives programs that drive partner engagement and achieve significant return on investment.
After a brief introduction, the guidebook provides an overview of partner incentives management from a variety of perspectives, including keys to success and failure in MDF programs, driving program utilization, measuring and maximizing return on investment, and assessing your technology requirements to achieve the best results. The last section of the guidebook introduces the concept of Unified Channel Management, which encompasses partner relationship management (PRM), partner marketing management (PMM), partner sales management (PSM) and global marketing services (GSM).
"In the channel marketing landscape, it is not unusual for partner incentives programs to flounder or fail completely. That's because many vendors don't have a clear understanding of what these programs require in terms of planning, targeting, execution and technology to be successful," said Sugata Sanyal, CEO and founder of ZINFI Technologies. "Organizations seeking to drive higher rates of utilization among partners and better return on investment need to take a more systematic approach to the problem. This guidebook is designed to help vendor organizations build better incentives programs that engage partners, increase revenues, and build stronger relationships and mutual trust between vendors and their partners."
The complimentary Partner Incentives Management Best Practices Guidebook can be downloaded here.
For more information about ZINFI's Unified Channel Management platform or to download a copy of one of ZINFI's other best practices guides, please visit www.zinfi.com. Follow ZINFI Technologies on LinkedIn and at the ZINFI Channel Marketing Best Practices blog.
To sign up for the latest newsletter distribution, visit https://www.zinfi.com/contact-us/