ZINFI and SiriusDecisions Host Channel Marketing Webinar on Integrated Marketing Tactics
Vendors selling through the channel will learn how to drive demand globally using a channel marketing management platform with integrated marketing tools.
Pleasanton, CA – November 9, 2016 – ZINFI Technologies, Inc., a company leading the definition and creation of Unified Channel Management (UCM) solutions, and SiriusDecisions, Inc., the leading global business-to-business (b2b) research and advisory firm, today announced they will offer a free webinar entitled Integrated Marketing Tactics to Build Partner Pipeline to be held Wednesday, November 30, at 10–11 am PST. Attendees will be guided step-by-step through the complexities of driving demand through a global distributed partner network. They will learn how to execute an integrated marketing plan, and leverage channel marketing tools and best practices to grow their partners' pipelines globally.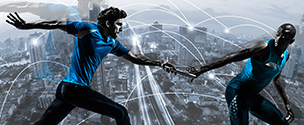 Speakers include Mike Chantigian, ZINFI's Director of Business Development, who will provide a brief introduction; Cathy Contreras, Senior Analyst at SiriusDecisions, who will present "Integrated Marketing Overview"; and Chris Field, ZINFI's Director of Worldwide Marketing, who will speak on "Multi-Partner Demand Generation." At the end of the webinar, Mike Chantigian will host a Q&A session.
"Channel marketing on a global level can be an extremely complex undertaking," said Sugata Sanyal, founder and CEO of ZINFI. "Fortunately, there are concrete steps any organization selling through the channel can take to ensure they have the right approach and the right toolset to drive demand among hundreds or even thousands of partners across multiple geographies. This webinar should provide insights for anyone interested in improving their organization's channel marketing practices and programs and getting measurable results, whether they are new to channel marketing or highly experienced professionals."
Find more information about channel marketing and ZINFI's Unified Channel Management Platform, or download a copy of our best practices guide on Unified Channel Management.