Multi-Partner Demand Generation through the Channel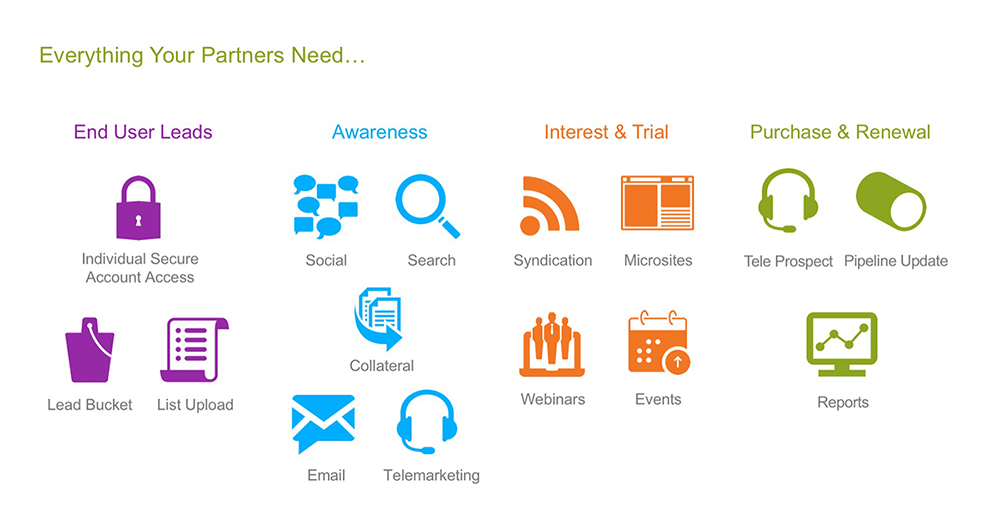 Please fill out this simple form below to gain instant access to this valuable best practices webinar.
Learn from the experts. Multi-Partner Demand Generation through the Channel.
Are you interested in best practices for driving multi-partner demand generation activities through the channel? Attend this informative webinar and learn how to leverage state-of-the-art channel marketing automation tools and concierge services to drive demand.
A growing number of B2B channel organizations are shifting greater demand creation responsibility to their partners. To do so effectively, suppliers must gain a better understanding of partners' marketing capabilities, enable partners to use the marketing programs they provide, help them navigate the programs and motivate them to execute.
Special guest SiriusDecisions has worked with many suppliers and partners on multi-partner demand generation programs. Through extensive research, SiriusDecisions has uncovered the most effective means for delivering lead-generating programs through the channel which deliver the highest adoption rates and ROI.