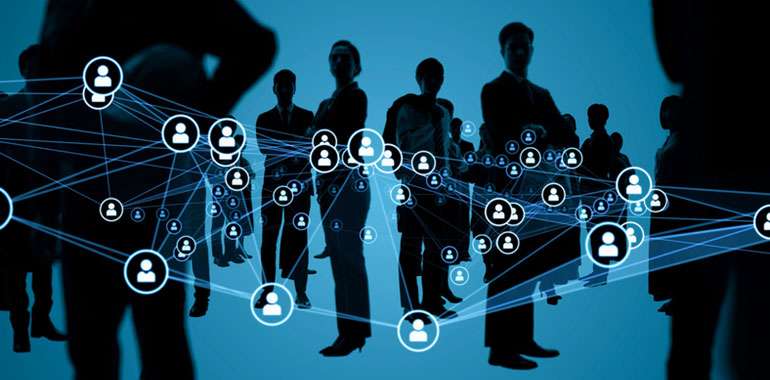 Strategies for Recruiting Affiliate Marketing Partners
If you are an organization currently selling or planning to sell via a partner network, one of the core pillars for your go-to-market strategy will be how to recruit affiliate marketing partners. Over the past few decades—from Amway and Herbal Life to YouTube vloggers to the evolution of large technology ecosystems—affiliate marketing has gone mainstream. Jay McBain, a leader analyst at Canalys, talks passionately about ecosystems, and how an affiliate network can be a powerful way of spreading your messages in a highly cost-effective and scalable way. In this article, we will explore how you can bring a structured approach to the process of building your affiliate marketing network.
But before we deep-dive further into tactics for affiliate marketing partner recruitment, let's step back and look at the difference between an affiliate partner and a reseller. As the name suggests, an affiliate is someone who is more loosely associated with you than a reseller. A reseller carries your products and services, buys from you, and then resells your products and services for a markup, whereas and an affiliate generally only remarkets (or promotes) your product. That said, there are many instances where a partner can be both an affiliate and a reseller of a certain solution. We will discuss this situation in another discussion as we continue this series of articles about affiliate marketing.
With this distinction between reseller partners and affiliate partners or remarketers as a backdrop, let's now focus on how to recruit affiliate marketing partners. Like other partner marketing tactics, we need to think through this in a logical fashion, by answering a series of questions:
The first question is: What are you selling, who is your end customer and how much does it cost? You must be clear about this part. If you are just starting out and are not sure who buys your products and how you can go to market, I wouldn't advise you to begin by randomly exploring an affiliate network. It is much harder to get end-user feedback via an affiliate network than it is via a reseller network. The explanation for this is simple: A reseller makes direct contact with the end-customer to fill the latter's needs. By contrast, an affiliate just promotes your brand. Yes, it makes sense to think of affiliate marketing as a marketing tactic, but you need to be clear about your value propositions first, before you are in a position to figure out what your tactics are.
The second most important question is: What are your capabilities and what is the cost of fulfillment? Because we live in a time of Internet-enabled hyperscaling, it is essential that you understand what might happen to the customer experience if your affiliate network rapidly scales, but you are not able to scale with it because of technology limitations or poor financials. Affiliate networks are all about scale, so before you jump on that wagon, you will need to know how you can covert acceleration of awareness into delivery.
Finally, the third and most important question is: Are your vision and messaging finite and clear? It may sound funny, but affiliate network is like a very large copy machine. Whatever you say will get amplified very quickly. Therefore, as I emphasized in the second point above, you need to be clear about how your affiliate network can add value and allow you to scale before you start drumming up business with messaging via a network. Once you have rolled out an affiliate marketing program, it is very hard to unwind that moment or control a blow-up, because what happens on the Internet stays on the Internet.
So, let's assume your messaging is clear, your scalability model is predictable, and you know exactly who you wish to reach and what to say to drive up demand. With these boxes checked, you are now in a position to figure out how to recruit partners.
The beauty of an affiliate network is its ability to scale. Initially, much of the activity in affiliate marketing was in the consumer space, but it has now spilled over into the realm of business partnership networks. Let's take a more detailed look at recruitment strategies for both types of activities—affiliate marketing for consumer networks and affiliate marketing for business networks.
Affiliate marketing for consumer products: The most obvious example of this are the influencers on TikTok or YouTube or Twitter or Instagram. In fact, sometimes the same person has networks of followers on all major social outlets. The best way to recruit these partners is one at a time. Affiliate networks are like universes: You have a sun and then a bunch of planets floating around, and then a whole bunch of asteroids who at times crash and burn. This means that, when you recruit affiliates, it may be too expensive to go after the primary influencer, but it can be quite cost-effective to go after the planets. (Stay away from the meteorites.) In other articles, we will explore in detail how to recruit each of these types of influencers, but the basic principle is that your recruiting strategy should be tied directly to your products and solutions. If you are selling a transactional product with low value, then you will likely need to pay a premium and recruit a truly high-value celebrity (say, a Kardashian) to create a brand halo. On the other hand, if you are selling a high-value product with a focused niche that has premium pricing and significant differentiation, then you may be able to get away with recruiting bloggers and vloggers who have a focused audience. An example of this would be home improvement products. If you are marketing, say, a special type of glue that can join metals and ceramics for sculptors and other artists, your focus as a recruiter will be on finding the affiliates who have the most influence in the sculptor or artist community.
Affiliate marketing for business products and solutions: Business networks are generally more complex than consumer networks and tend to have higher-value products. I am not talking about those slick advertisements you have seen on the Internet about working from home and becoming a millionaire. When I talk about business networks, I am referring to complex solutions that solve a specific business problem. A great example of this in the context of affiliate marketing is the technology ecosystem. Gone are the days when a business could buy a PC, connect to the Interent, buy some anti-virus software and run a few desktop applications. Today's business IT systems are highly complex, under constant cyber attack, and require a technology stack of solutions that sometimes work poorly together. Vendors hoping to provide a piece of that technology stack invariably have to work through a highly complex go-to-market infrastructure of affiliates, resellers, systems integrators and others. A technology ecosystem tends to involve all types of partners—certainly not just a single celebrity who can move your products by the millions. Therefore, to build an affiliate network in the technology ecosystem space, you have to understand your solution set, and deconstruct it piece by piece to figure out who the sun is and who the planets are. Often you will find there are two or more suns for this ecosystem. A great example is networking security, where you will see infrastructure players, in both hardware and software, working together but also competing with each other.
To sum up: Your affiliate marketing partner ecosystem development (starting with recruitment) will depend on who you are going after and why, and there will be fundamental tactical differences in terms of how you execute that network development strategy.
In the next weeks and months I will be writing many more articles on different facets of developing an affiliate marketing network, and I will delve into specific tactics for social media, search, TV (online and offline), events, and even direct mail. (Yes, direct mail is still relevant.) But the most exciting part of this is the availability of automated tools like ZINFI's Unified Channel Management platform, which comes with a complete set of affiliate marketing partner recruitment tools and management capabilities that allow you to scale your strategy globally at a fraction of the cost. What an exciting time it is to be in this industry as technology interfaces redefines who an affiliate is but also make it easy to recruit, track and management performance in a highly visible and controlled way.