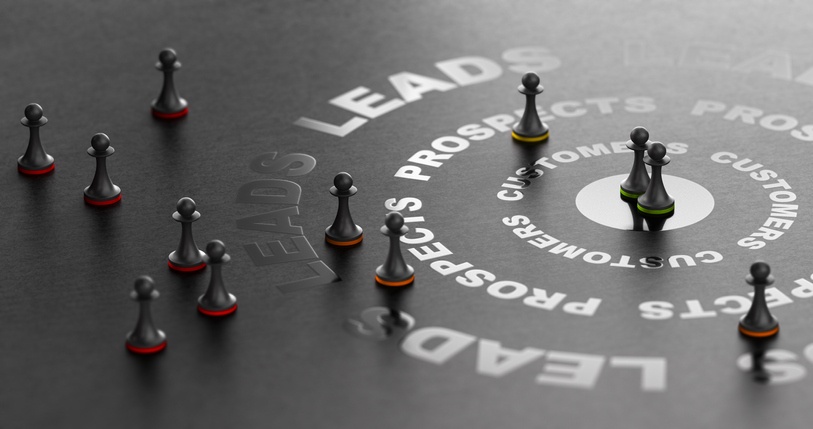 Leads, Leads Everywhere… How to Staff Up for Your Channel Lead Management Strategy
In my previous articles on lead management, I explained why building the right strategy is important, and how a thoughtful structure can make a big difference. In this article, we will explore various approaches to staffing up for lead management in the channel. In any business, it's the people who make your strategy work (or not); they succeed by using the right structure, systems and shared values. Of all the elements involved in developing an effective lead management operation (strategy, structure, staffing, systems and shared values), staffing may be the most consequential.
It may seem repetitious, but it's worth mentioning again: Just like strategy and structure, staffing for your lead management effort will very much depend on what you are selling, who your customers are, how you market and how you sell. To make this discussion a bit more relevant and actionable, I would like to refer again to the three types of products and services that I used as examples in the lead management article on structure.
1. Transactional product – For our discussion here, let's assume you are selling a transactional product that costs less than $10,000, but does require some installations support from your partner or reseller. This doesn't allow you to build a lot of internal staffing to actually drive lead generation for your partners, since you won't have sufficient gross margins to support that. So what kind of staffing do you need?
First, you really need a demand generation system, not just staffing. (We will discuss demand generation in our next article in this series, which is about how to build a demand generation system in which lead management is the core focus.) Assuming you have a demand generation system, the key is to make sure you prioritize marketing over sales and then staff appropriately according to the size of your channel. Here are the whys and hows:
Marketing first – Over the past few years we have moved into a digital world of buying. Prospects looking for a product or service start by searching online and do most of their research online—including finding a reseller. However, when it comes to staffing, assuming you have a corporate marketing team that drives end-user awareness and lead generation, you will need to allocate incremental resources in channel marketing to make sure the efforts of your corporate marketers are fully complemented by your channel marketing team. Resource allocation should be focused on allowing the corporate marketing team to generate leads and distribute them via the channel team to the resellers, who need to quickly follow up, qualify and close.
Sales next – For a product with a relatively low average selling price (ASP), it doesn't make sense to put a lot of internal inside sales resources for lead qualification, unless it's a SaaS solution and you are in hypergrowth mode and therefore shooting for market share. What you need is a mechanism to nurture the leads in your marketing cycle far enough down the funnel to hand over to your channel partners to follow up on. Your existing channel management infrastructure, as well as staffing, should be in a position to monitor partner efforts on these distributed leads, look at performance trends and learn how to make improvements in closure rates. In sum, the inside sales team or channel sales team should focus most of their efforts on sales enablement.
Another important point: When you have a low ASP product and you are selling in a highly competitive market, it is essential for your corporate marketing team to focus on a brand development initiative. I will not cover those techniques here, but in a highly competitive market, it's essential to have some level of brand premium leverage in order for your resellers to sell your product and not lose all margins.
2. Solutions product– Let's assume you are selling a product with an average selling price of $50,000 or more. As we noted in an earlier article, this product has enough gross margin for you invest in a decent lead generation and management infrastructure, including structure, systems and staffing.
In addition to investing in channel marketing staffing, in this scenario you can also invest in lead generation and qualification resources. Most companies first prioritize investments in lead qualification resources before they spend a lot on lead generation. Assuming your corporate teams are driving leads and you have midsize to large resellers, it is important to make sure you invest enough resources first in lead qualification before turning to lead generation.
This is where partner-led lead generation efforts become very important. There is enough money in a transaction to support some co-marketing and joint market development efforts. As a result, most of the incremental lead generation and qualification effort can be carried out by your channel partners. Therefore, your focus should be on three core tasks: Make sure you 1) qualify the leads that your corporate marketing team is generating, 2) have a solid lead distribution and management system, and 3) have an effective market development funds (MDF) or co-op program in place. We won't discuss those mechanisms here, but they are addressed in our other articles.
Staffing related to lead qualification can be done in two ways. If sales volume justifies it and the product is not seasonal, you can hire internal resources so that you can use your staffing all year around. Otherwise, you can outsource to a third-party lead qualification company. Today, in almost every industry you can find a telemarketing house that specializes in a specific industry. Complete a pilot project with them first. If it is successful, they may turn out to be a value-added partner to your ecosystem and may also be able to help your channel partners qualify leads.
3. Services product – If you are selling a services product with a decent gross margin, then very likely you will follow a staffing game plan that similar to the one I outlined above for a solutions product. However, independent of your lead management staffing infrastructure, make sure you have three additional core elements in place: an end-to-end channel marketing automation system, a channel marketing staffing plan and a partner incentive program. We will discuss these elements in detail in other articles.
As you can tell from this article, staffing is critical for leads, especially when it comes to lead generation, qualification and management. Your plan for staffing should be tailored to the specific lead management system that you are trying to build, and that requires careful analysis of the products you sell and your overall marketing motions for lead generation. This is hard work, but a thoughtful approach to staffing can only enhance your competitive advantage in the market place, and enable your partners with a steady flow of leads.