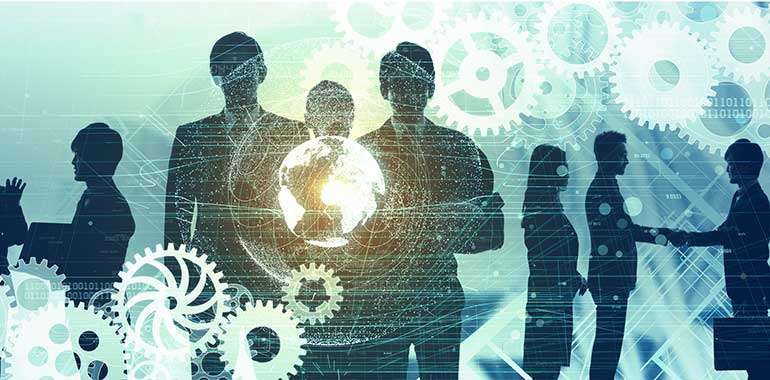 How to Use Partner Management Software to Automate Partner Onboarding
This decade is about the growth of the ecosystem. With rapid changes in technology, continued deglobalization and the redefinition of supply chains, the channel as we know it will transform our economies in terms of both demand and supply. That's why onboarding of partners on a continuous and regular basis will become a central theme for most organizations, and onboarding is an important area is where partner management software can be a tremendous help. However, before we delve into multiple aspects of partner onboarding software and how it can help accelerate partner onboarding and time to revenue, let me provide some background on partner onboarding.
As markets evolve, businesses digitize more and more to reduce operating costs while increasing access. In the process, they tend to de-leverage their direct go-to-market structure and emphasize an indirect model instead. As a result, we are now seeing a proliferation of various types of partners, such as affiliates, agents, consultants, wholesalers, resellers, brokers, retailers, etailers, franchises, system integrators and more – there are too many to name. However, all do essentially the same thing: they represent a brand to a buyer. Sometimes these third parties focus exclusively on generating brand awareness, but in other cases they carry inventory and resell a product, and sometimes they also provide services beyond the sale. When you have a thriving partner network, it is highly likely that you will have a mix of various partner types. Therefore, as you design programs and processes and invest in people to manage your indirect go-to-market model, it is important that you have the right technology infrastructure – namely, partner management software – to automate these workflows in a deliberate and structured way. Partner onboarding applies to both existing partners and new partners. Why? Because you are marketing and selling solutions that are constantly changing; even long-time partners will need to complete training or recertification processes or territory realignment from time to time to continue to sell effectively. Now when it comes to new partners, of course you need to recruit them, train them and put them through
structured onboarding programs
, much like you do with your new employees, but there may be a lot of differences between your new and existing partner programs. Without a solid partner management software infrastructure it is very difficult to rapidly redesign, redeploy and globally manage an infrastructure that can accommodate these differences. Typically, a
partner onboarding
process goes through the following steps, which your
partner management
software should be able to flow through seamlessly:
Partner Recruitment: This is where you conduct outbound and inbound marketing activities to drive awareness with your existing or potential new partners about your offers, programs and business proposition.
Partner Registration: Once the promotional phase is over, partners move into the next phase of signing up on your partner portal – your first digital hello.
Partner Signup: Once the registration process, powered by your partner management software, is complete, you may want your partner to apply for certain programs, products or other offerings. Once approved, they are "signed up" to market and/or sell and/or service your target buyers.
Partner Training: After sign-up, training them on your partner portal is critical. Your partner management software will need to have a learning management system and guide partners through certifications training.
Partner Enablement: If you have recruited affiliate partners, you will need to provide them with assets and tools to promote your brand across the web or off the web.
Partner Referrals/Deals: Once your partners start marketing, they will generate leads and deals for you. You need a way to keep track of those activities. This is a key area where partner management software can automate workflows and simplify complex processes.
Partner Payments: Based on partner activities you will have to compensate them via commissions, rewards, rebates and loyalty points. Your payment processes may be quite simple, but for some organizations partner payments depend on a variety of factors and can be very complex. Good partner management software is essential to manage payments efficiently and accurately.
These are the seven most basic steps in the partner journey. In some cases there may be another dozen or so steps that your partners have to go through. We won't cover those in detail here, but we will go into more detail in subsequent articles. The point we want to emphasize here is that partner onboarding is not a single step. For an employee to be effective in your organization, you must take them through multiple steps in a training process before they are ready to start performing. The same rationale applies to partner onboarding. Partners must be guided through a structured onboarding program in order to succeed in the activities you want them to engage in. A best-in-class platform like ZINFI's partner management software can significantly accelerate this process while reducing your costs and exponentially improving your financial performance.