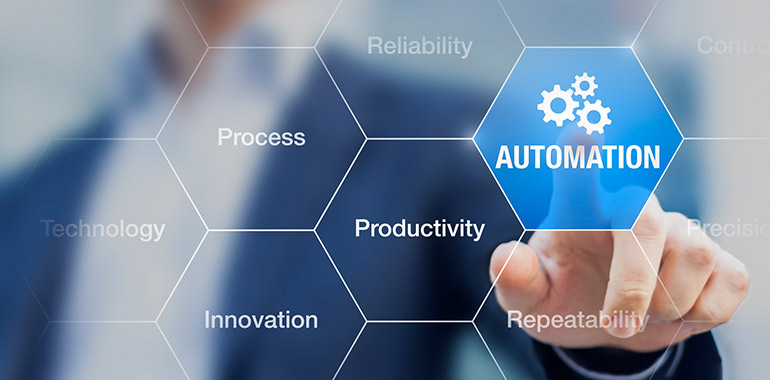 3 "Must Haves" for Your Partner Marketing Automation Platform
Partner marketing automation platforms have been around for some time now. In this article, we will talk about how you can drive partner performance around the world by leveraging your partner marketing automation platform. Before we get started, however, let's take a close look at the evolution of partner marketing automation platforms over the past decade or so.
With the advent of the Internet and, subsequently, the setup of extranets, starting in the early 2000s many companies began to integrate their in-house CRM software with their extranet to create partner portals. The intent behind setting up these partner portals was mainly to facilitate one-way communication—informing partners of available assets and programs that the company was launching. However, this approach presented a major challenge. Most of the content available in these portals was not customized or localized, and it had no mobile responsiveness. Also, additional applications were plugged in over a period of time to address a variety of aspects of partner relationship management. Applications like partner training, partner incentives, deal registration and more all got patched into this legacy infrastructure and created a hodge-podge workflow that resembled a patched-up quilt. This had a significant (and negative) impact on satisfaction with regard to the quality of the user experience.
Unfortunately, even now most large organizations selling through the channel have not made significant efforts to invest in their partner marketing automation platform and create a best-in-class experience for their partners. While there are plenty of point products that can be patched together and integrated into a partner portal, each and every one these applications—whether it's partner training, partner business contracts, business planning, incentives management, marketing campaigns or sales enablement tools—has a different interface. From the partner perspective, the enormous complexity associated with this multiplicity of interfaces is a big problem. Not only do partners have to navigate through a massive amount of content to find what they're looking for, they also face a completely different experience when moving from one application to another. While it may be understandable that a vendor would be reluctant to "rip and replace" the entire partner marketing automation platform, there are plenty of options that exist today—like those provided by ZINFI—where a vendor can lay out a roadmap and migrate their existing partner portal over to a state-of-the-art partner marketing automation platform over a period of time by turning on different modules successively.
In this article, we'll explore the three most essential areas to focus on—ease of use, partner enablement and business analytics—as you work to upgrade your partner marketing automation platform to a next-generation level. Your platform should be able to provide an end-to-end solution that incorporates and integrates these three key areas. If you are trying to solve these challenges by cobbling together different applications, chances are you are already creating a level of complexity that will be hard to resolve because of the user experience issues we discussed earlier. If you have different applications patched up together, each user interface is different, and your partner marketing automation platform will not provide a seamless user experience from end to end. Therefore, as you begin to address the crucial issue of ease-of-use, think about putting together a roadmap and selecting a partner marketing automation vendor that provides partner relationship management, partner marketing management and partner sales enablement tools under a single umbrella.
Now let's look more closely at each of three core elements:
Easy-to-use partner portal – To attain true ease of use you have to address three key requirements: localized interface and content, personalized content and mobile responsiveness. Localized interface and content comes into play when you are doing business globally. If you are addressing a global base of channel partners, English alone will probably not cut it. You will need to provide at least French, Italian, German and Spanish, and then eventually Japanese, Korean, Chinese, and potentially other languages in Europe and Asia Pacific. Having the ability to provide a localized user interface as well as localized content is critical to successfully engaging partners who do not communicate in English. When it comes to personalized content, it's essential to have granular partner profiling capabilities. If you can map content by various partner types, locations and language requirements, when the partners log in to the portal they will see only the content that's relevant to them. Even today, most companies do not provide this level of personalization. As a result of that, partner portals tend to be overwhelming for many users, and most of the capabilities of partner marketing automation are not used simply because partners cannot get to the right content quickly and easily. Mobile responsiveness addresses the fact that partners travel quite a bit and are not in the office all the time. They need on-the-go access to the partner portal assets and activities via a mobile phone or tablet.
Partner enablement – This area also comprises three core elements: partner training, deal registration and incentives. Most companies today use disparate applications for these functions that are patched together, and that means partners are required to learn to different interfaces, which in many cases don't talk to each other. Remedying that requires backend integration that is expensive, cumbersome and difficult to upgrade and manage. So look for a partner marketing automation platform—like ZINFI's—that provides a learning management system, deal registration and incentives management (including marketing development funds, rewards, rebates, etc.)—all under a single umbrella. When you can provide that kind of integrated workflow, you not only enhance the partner experience, you increase utilization of these tools and programs substantially.
Business analytics – When considering business analytics in a partner marketing automation platform, there are three key subareas where you need to be able to drill down into to understand what's working: Asset analysis can help you determine which assets are working and which assets are actually being used by partners, by region, solution type and various other filters. Program analysis should provide insight into which marketing programs are being consumed and why they are effective. Partner performance analysis can help you generate reports on sales, training, marketing and financial data by various partner groups to understand why partners are performing well in certain areas and what needs to be changed and improved.
Ease of use, partner enablement and business analytics are the three core pillars that you should add to your
partner marketing automation
platform to bring it to the next level. Keep in mind, however, that within each of these areas there are multiple elements that need to work together seamlessly so you can provide a unified experience to your partner base.