ZINFI Powers Through Channel Marketing Automation (TCMA) Software with Its Industry-Leading Partner Profiling Capabilities
ZINFI's through channel marketing automation platform is now fully integrated with ZINFI's partner profiling capability to enable customers to granularly manage campaign performance by various partner tiers
Pleasanton, CA – October 11, 2016 – ZINFI Technologies, Inc., a company leading the definition and creation of Unified Channel Management (UCM) solutions, today announced the successful integration of its partner profiling engine into its through channel marketing automation (TCMA) software. This profiling ability will be available in both market-to and market-through sides of ZINFI's through-channel marketing automation platform.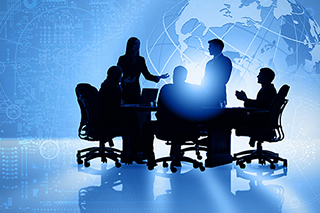 "Our clients are asking for more controls over how they invest into channel programs and campaigns," said Sugata Sanyal, founder and CEO of ZINFI. "Our newly integrated partner profiling capabilities will allow our Fortune 1000 clients to rapidly deploy various types of campaigns aligned with the variables that define their partner tiers. This ability to granularly assign campaigns and programs will allow clients not only to selectively allocate certain campaigns to certain partners on a global basis, but also to track results and return on investment in a much more visible and predictable way. This is truly a game-changing capability for building a high-performing channel. "
ZINFI has been among the select group of companies that Forrester recently invited to participate in The Forrester Wave™: Partner Relationship Management (PRM) Platforms, Q3 2016. According to the report, "ZINFI's PRM solution is particularly strong in some of the foundational elements of PRM, specifically its robust support for partner taxonomy/typing and partner tier management." The report adds, "ZINFI is extending the definition of PRM – its solution portfolio extends beyond PRM …"
For more information about ZINFI's Unified Channel Management Platform, please visit our website at www.zinfi.com.
You can also follow ZINFI Technologies on LinkedIn at https://www.linkedin.com/company/zinfi-technologies, and at the ZINFI Channel Marketing Best Practices blog.