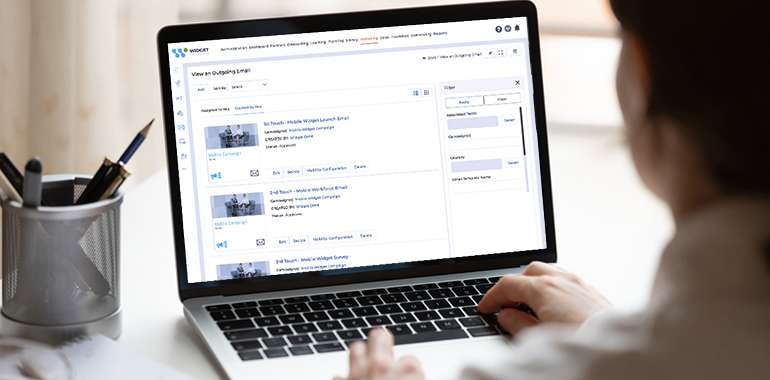 ZINFI Releases State-of-the-Art Content Management Capabilities for Its Partner Portal Software Application
ZINFI's partner relationship management platform is now fully equipped with an advanced content management system that provides granular access control to documents, marketing and sales assets
Pleasanton, CA — October 11, 2017 — ZINFI Technologies, Inc.,a company leading the definition and creation of Unified Channel Management (UCM) solutions, today announced the release of advanced content management capabilities for its partner relationship management platform, which is primarily used as partner portal software.
"Today, most companies selling through the channel rely on multiple point solutions that are patched together to provide access to different types of relevant content to their partners," said Sugata Sanyal, founder and CEO of ZINFI. "Our newly released advanced content management capability will enable our customers to self-develop and deploy various types of content—including marketing and sales assets, training materials, incentive programs and more—targeted to a variety of specific partner groups around the world. These new features and capabilities will not only empower our organizations to quickly set up their new portal, but also keep them constantly updated on the fly about new relevant materials as they become available."
ZINFI's latest release of its partner portal software will include the following advanced capabilities:
Content Access Management – ZINFI is enhancing its current granular access management capabilities by introducing advanced content filtering options for various users
Content Approval Management – ZINFI is introducing industry-first content approval management for channel organizations and their agencies to work together in a collaborative way
Print Quality Asset Management – ZINFI has also updated its industry-first print quality asset management and co-branding capabilities for partner marketing activities
Dynamic HTML Asset Management – ZINFI has made significant improvements to its dynamic assets, such as HTML and HTML5 creation and co-branding capabilities
Advanced Business Analytics – ZINFI is also introducing advanced reporting capabilities in its partner portal software to track asset utilization, co-branding, downloads and other activities by region, country, partner, etc.
In a recently released report, SiriusDecisions, a major analyst firm, notes that the ZINFI partner relationship management application is well-positioned to address channel globalization, with "the greatest footprint outside of North America of all the pure-play PRM vendors evaluated. In addition, ZINFI's platform natively supports more languages and currencies than the other platforms." The report also praises ZINFI's focus on integration with other channel management automation systems, offering "discrete PRM, CMM and CSM platforms that also can be seamlessly integrated. This positions ZINFI as the only vendor with a native platform across these three core application areas." In addition, the report highlights ZINFI's "simple, all-inclusive pricing approach [which] provides a very strong competitive advantage. Other solutions, which charge by license or user, can get very expensive as the supplier's partner ecosystem grows." To access the full SiriusDecisions SiriusView report on partner relationship management platforms, click here.
ZINFI was also among the select group of companies that Forrester recently invited to participate in its 2016 Forrester Wave™ evaluation of partner relationship management platform vendors. According to the report, "ZINFI's PRM solution is particularly strong in some of the foundational elements of PRM, specifically its robust support for partner taxonomy/typing and partner tier management." The report adds, "ZINFI is extending the definition of PRM – its solution portfolio extends beyond PRM."
For more information about ZINFI's partner portal software which is part of its Unified Channel Management Platform, or to download a copy of one of its best practices guides, visit www.zinfi.com. Follow ZINFI Technologies on LinkedIn and at the ZINFI Channel Marketing Best Practices blog.
Media Contact Melissa McNeil [email protected]
---
About ZINFI Technologies
ZINFI Technologies, Inc., a company leading the definition and creation of Unified Channel Management (UCM) solutions, enables vendors and their channel partners to seamlessly collaborate in a virtual environment to achieve profitable growth on a global SaaS platform.
Headquartered in Silicon Valley, USA, we at ZINFI see an immense opportunity to build high-performing sales channels by deploying a powerful virtual collaboration platform that has been rated #1 by leading analyst firms for simple to complex enterprise channels.
ZINFI's state-of-the-art SaaS Unified Channel Management (UCM) automation platform allows brands and their global partner networks to work together remotely throughout the entire partner lifecycle via three core state-of-the-art SaaS applications—partner relationship management, partner marketing management and partner sales management. ZINFI's UCM is super easy to use and affordably priced, and it comes with a complete set of do-it-yourself tools in multiple languages.
For more information about ZINFI's Unified Channel Management platform, please visit our website at www.zinfi.com. You can also follow ZINFI Technologies on LinkedIn and at the ZINFI Channel Marketing Best Practices blog.