ZINFI Ends 2016 with Exponential Growth and Recognition from Multiple Industry Analysts as a Leading PRM Software Provider
2016 was a great year for ZINFI and its customers, as the company acquired multiple new enterprise accounts for its channel management software and services portfolio, was recognized as a fast-growing PRM software vendor and commanded a leading position in independent analyst reports.
Pleasanton, CA — January 10, 2017 — ZINFI Technologies, Inc., a company leading the definition and creation of Unified Channel Management (UCM) solutions, today announced that it ended 2016 with 67% revenue growth in its software business and a significant increase in profitability as the result of multiple new customer acquisitions and renewals of existing software and services contracts. In addition to expanding its customer base, ZINFI also received major recognition from multiple independent analyst firms as a leading provider of partner relationship management (PRM) software.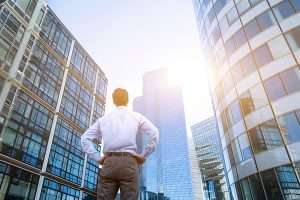 ZINFI entered the channel management solutions market in 2008 and rolled out its partner marketing management (PMM) solutions in 2012. Its more recent launch of PRM software solutions in 2014 immediately began to displace existing players—including very large CRM vendors—who have been in the marketplace for nearly two decades. ZINFI's unified approach to channel management and its global presence and global marketing services are enabling a large group of customers to build high-performing channels.
"Our commitment to Customer Linked Innovation & Commercialization (CLIC) and our global presence allow us to rapidly create new applications that are purpose-built for world-wide channel management," said Sugata Sanyal, ZINFI's founder and CEO. "Over the past eight years we have built a highly diverse global organization of experts in channel management who have a nuanced understanding of our customers' business cases, enabling us to out-innovate our competition. ZINFI's Unified Channel Management (UCM) platform is redefining how the industry should approach channel management, and established competitors are now struggling to keep up."
ZINFI's recognition by leading analyst firms in 2016 for its PRM software is a validation of its vision, global execution capabilities and the power of its technology platform and global presence. "We are humbled by the recognition we have received from our customers and from industry analysts," said Sanyal. "We also realize that our position as an industry leader comes with important responsibilities. We will continue to innovate to solve real customer problems and provide unique capabilities globally at a highly affordable price. This is how we won in 2016, and we are going to double down in this direction in the year to come."
In a recently released report, SiriusDecisions, a major analyst firm, noted that ZINFI's PRM software platform is well-positioned to address channel globalization, with "the greatest footprint outside of North America of all the pure-play PRM vendors evaluated. In addition, ZINFI's platform natively supports more languages and currencies than the other platforms." The report also praises ZINFI's focus on integration with other channel management automation systems, offering "discrete PRM, CMM and CSM platforms that also can be seamlessly integrated. This positions ZINFI as the only vendor with a native platform across these three core application areas." The report also highlights ZINFI's "simple, all-inclusive pricing approach [which] provides a very strong competitive advantage. Other solutions, which charge by license or user, can get very expensive as the supplier's partner ecosystem grows." To access the full SiriusDecisions SiriusView report on partner relationship management platforms, click here.
ZINFI is among the select group of companies that Forrester recently invited to participate in its 2016 Forrester Wave™ evaluation of partner relationship management platform vendors. According to the report, "ZINFI's PRM solution is particularly strong in some of the foundational elements of PRM, specifically its robust support for partner taxonomy/typing and partner tier management." The report notes that "ZINFI is extending the definition of PRM – its solution portfolio extends beyond PRM …".
To access more information about ZINFI's Unified Channel Management platform or to download a copy of ZINFI's best practices guide on Unified Channel Management, please visit our website at www.zinfi.com. You can also follow ZINFI Technologies on LinkedIn at https://www.linkedin.com/company/zinfi-technologies, and at the ZINFI Channel Marketing Best Practices blog, https://www.zinfi.com/blog/.