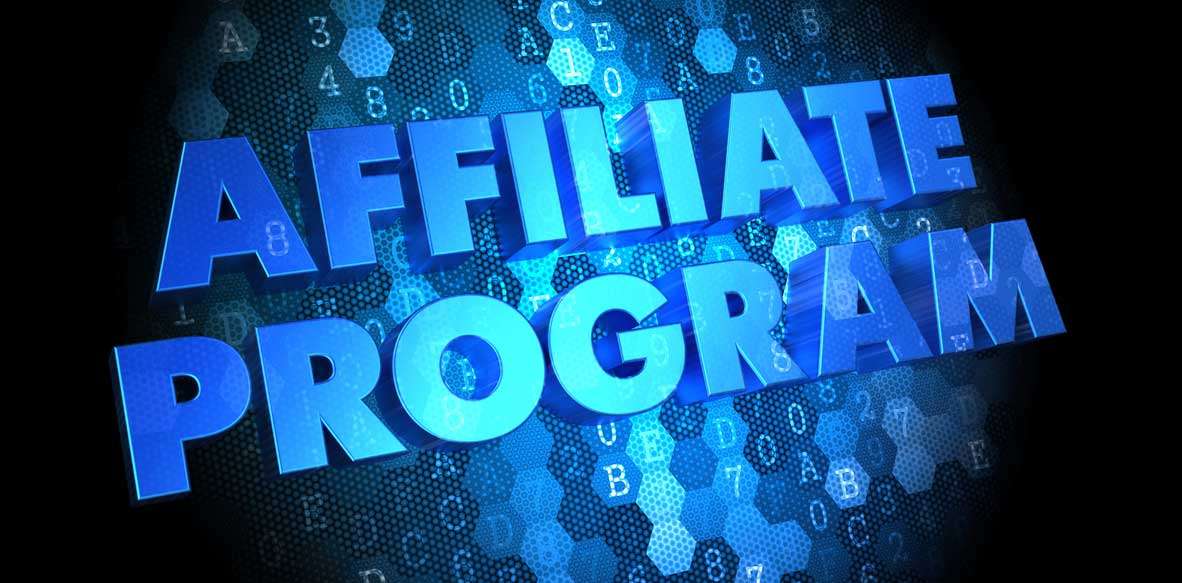 How to Enhance Collaboration Through Affiliate Marketing Software
An affiliate marketing program strategy can reap rewards for both small and large businesses. For small businesses, it is a dynamic and cost-effective way to ramp to have a "partner network" when operating under constrained resources – due to the low-cost nature of this kind of approach. For large businesses, it is a quick and easy way to expand your partner ecosystem and begin getting leads in the door, without the bureaucracy and slow-to-market challenges of signing up and training transacting partners through a tedious partner onboarding process.
So, what are the benefits of using affiliate marketing software in support of your program strategy, and how does the software enhance collaboration with your partner ecosystem? Here are five major takeaways:
Build up your partner ecosystem with a network of no-cost, low-ramp partners.
By opening up a referral program using affiliate marketing software, you can design a system in which affiliate partners grab links or material related to your offerings and market them through provided tools or on their own social media or web presences. These affiliate links are trackable, so you can tie the end-customer back to the affiliate partner who drove them to your site or portal and reward that partner with a commission upon closure of the deal. Using the software, you can create trackable links and snippets, distributing through the referral program and then measuring their effectiveness and determining which partners in the program are driving the most leads through which links or snippets. This establishes a collaborative "provide and drive" cadence that does not require the partner to go through any training or onboarding. Partners simply grab these resources and use them to promote your offerings in a dynamic way. The program costs you nothing and is an immediate turn-key solution – with no time to ramp for the affiliate partner. Make sure the software you choose has "UTM" or affiliate tracking available through provided product/services links and can also track the affiliate partner's ID as the partner proceeds from the referral to the end deal, so they can get their proper commission.
Use flexible, sliding commission models to incentivize high-performing affiliate partners.
Make sure the commission structure in your affiliate or referral marketing program can be set up to increase the commission amount as the affiliate partner sends more transacting leads your way. We suggest you start off your base tier with a certain percentage commission. Then, if the partner continuously sends you good leads that you can close deals with, configure the software to increase the commission as they reach certain thresholds or tiers. Example: A referral partner starts off as a Bronze Affiliate Partner at a 3% commission level. Once they reach $100K in closed deal value from the leads they send your way, they move up to the Silver Affiliate Partner tier and now receive a 5% commission. Make sure the software you choose has the ability to create various tier levels in your program and has rules sets to automatically move affiliate partners up those tiers to higher commission rates based on specified performance criteria.
Open up your offerings to new potential markets.
Another way an affiliate marketing software program can enhance collaboration with your partner ecosystem is by attracting affiliate partners from other business verticals that might not normally be in your partner recruitment stream. Instead of having to onboard transacting partners through a rigorous training cadence and only accepting partners with certain competencies, you can allow affiliate partners to join your program and participate without having to meet any selling criteria. Since this is simply a marketing play, and these affiliate partners are just driving leads based on awareness, they do not have to meet any criteria and they can come from any vertical or business segment. Example: A company from the automotive industry might join your affiliate marketing program and put ads or links to your IT security products on their website or social platforms with the hope that some of their online customers might be interested in your products. Because they are focused on driving potential leads to get a commission payout, they will be motivated to put your marketing in front of any eyeballs they can.
Achieve higher ROI through an affiliate marketing program.
Since there is little to no lift or cost in creating referral links, ads or snippets through your affiliate marketing software, and since you can decide to open your program to anyone who signs, any and all leads that come in are ripe to pitch for deal closure and you are simply paying out a small commission percentage. (Keep in mind you can always choose to limit who you accept in your program based on criteria you set.) In this scenario, you don't have the same overhead that you have with transacting partners, since you are essentially eliminating the need for training, onboarding, enablement, provisioning, inventory control and similar activities. Bringing on an affiliate partner through this program comes at almost no cost. In turn, they are referring leads that can achieve the same deal amounts as your transacting partners. The only difference is that you are closing these yourselves as the vendor. This means the overhead-to-profit ratios are much more generous, and the ROI per affiliate partner is higher.
Increase your brand recognition and awareness.
By developing a robust and attractive referral program through your affiliate marketing software, you can attract a variety of affiliate partner types who will promote your marketing links and ads to their networks and customers, therefore increasing your brand awareness through new channels. You can also extend the benefits of collaboration by engaging directly with these affiliate partners to find out what works the best for them, what marketing tactics have the highest returns and what generates the most referral sales/commission, thereby incentivizing your affiliate partners more. This creates a new and exciting network of "brand ambassadors" who will promote your brand and drive new business you might not have previously been exposed to. Make sure your affiliate marketing software has the ability to build programs that incorporate partner feedback, dialogue and insightful tracking of performance – not just by partner, but by tactic and sales forecasting of the referral leads that come in.
To sum up, make sure you select affiliate marketing software that has sufficient collaboration and incentivization tools that will allow you to build out various robust programs at low cost. Key capabilities  to look for include multi-stream marketing tactics like social, web ads, product links, storefront links and emails; the ability to easily insert unique UTM or
tracking codes
to follow the affiliate partners who use them; and commission structure levels and rules engines, as well as the ability to manage payouts and reporting – all within one system. Adding these capabilities to your partner or channel marketing ecosystem will expand your partner network, brand recognition and potential customer base, providing new sources of revenue and reaping generous rewards.
Author:
Christopher Field