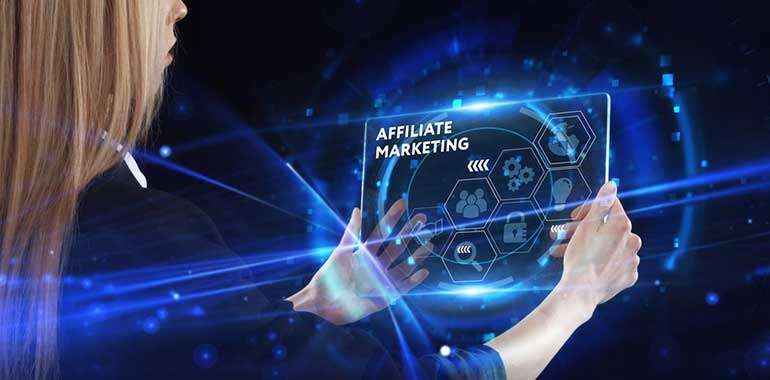 How to Drive Partner Collaboration Using an Affiliate Marketing Tool
Despite the recent economic doom and gloom, the world economy keeps on growing and it is becoming greener and increasingly digital. However, this global growth and digitization are also responsible for a new kind of fragmentation in the marketplace, in which businesses reach out to their target audience through increasingly partner complex ecosystems. Within these ecosystems, affiliate marketing is playing an increasingly important role, and businesses are discovering they need a dedicated affiliate marketing tool to manage the complexity. Affiliate marketing is about partnering up with individuals and organizations to promote a brand in front of a target audience. The purpose of an affiliate marketing tool is to enhance that collaboration.
Before we dive into the logistics, let's take a few minutes to discuss the core nature of an affiliate. An affiliate is typically an individual or an organization that promotes a specific brand's product or service to an existing audience. Affiliates are typically non-transacting partners. However, in the case of some familiar companies like Amway or Mary Kay Cosmetics, there are individuals who not only run promotion parties but also actually resell some of the products. So, multi-level marketing targeted toward consumers can sometimes involve both non-transacting and transacting affiliate partners. In this article,  we will focus on non-transacting affiliates. Keep in mind, though, that in the end, whether an affiliate is transacting or non-transacting, they always get paid in some form or shape. For non-transacting affiliates, payment takes the form of a referral fee; for transacting affiliates, payment comes in the form of a sales or service commission. We've already touched on affiliates for a consumer audience, but with the rise of experts and influencers in the business space you can also easily find affiliates that are willing to promote a brand to their customers and existing audience. One example would be a cooking blogger who promotes professional-grade cooking equipment, targeting restaurants and franchises. You can find similar examples across other verticals like agriculture, mining, machinery, heavy equipment, finance and so on. Like consumer affiliate partners, these business affiliates can also be transacting or non-transacting partners. That means that any affiliate marketing tool you chose will need to be able to manage both transacting and non-transacting partners. Now let's talk a bit about areas of collaboration between your organization and your affiliate network. This collaboration happens at both a macro and a micro level. For example:
Marketplaces – If your brand is listed in a marketplace, whether it is on a coupon site like Groupon for consumers or a hardcode technology distributor like Ingram Micro Cloud Marketplace, your affiliate marketing tool will need to provide an on and off ramp between your partner management platform and those ecosystems.
Onboarding – One of the most important tasks for your affiliate marketing tool is to make onboarding to your program and platform easy. Before an affiliate can collaborate with you digitally, they need to be part of your digital partner portal. A whole host of activities, from program awareness and evaluation to contract signing and company setup, need to be automated in a user-friendly way.
Personalization – While automating onboarding is important, it's even more important that your affiliate marketing tool allows you to personalize partner experiences. If you have a broad set of offerings for end customers and your affiliates don't have broad audiences to match, then your partners will need to be able to choose what they want to focus on for promotion.
Promotion – In the end, the entire relationship anchors around an affiliate promoting your brand, assuming they are a non-transacting affiliate. Therefore, your affiliate marketing tool will need to provide digital tools — like banner ads, hyperlinks, content widgets, etc. — for your partners to pick and choose for promotions. This collaboration has to take place digitally through an affiliate marketing portal.
Performance – No matter what you do in the end, some affiliates who sign up will not be successful, and eventually you will want to divert your collaboration resources to other, higher-performing partners. Managing affiliate partner performance needs to be a core focus of your affiliate marketing tool. For example, there should be partner scoring programs where you reward partners with points based on activities that they are supposed to carry out.
Payment – When you reward affiliates with points, partners can use them to receive additional training, purchase your offering at a discounted price, or receive other benefits. But in the end, affiliates want to make actual money by promoting your brand. For each affiliate, your affiliate marketing software needs to be able to track how many referrals they are providing, how much in digital resources they are consuming and how effective they are in achieving your business objective. The amount of payment will be based on their performance on these and other criteria you define.
Analytics – We always end with analytics. It doesn't matter how great of a collaboration platform you have; if you don't know what is working and why or why not, you are promoting or collaborating blindly. When you are evaluating affiliate marketing software, make sure it can provide the analytics you need to understand the effectiveness of your program. You should be able to track analytics related to marketing to, through and with your affiliate partners.
Remember, the entire purpose of collaboration with an affiliate is to promote your brand and sell and serve at a lower cost. To achieve that goal, your affiliate marketing tool will need to have an integrated set of collaboration capabilities for onboarding, training, contract management, digital asset sharing, tracking and payment management. Once you have these pieces together, you will have a digital marketing platform that is built for effective collaboration, and you will be in a position to significantly enhance, expand and increase the profitability of your affiliate network.