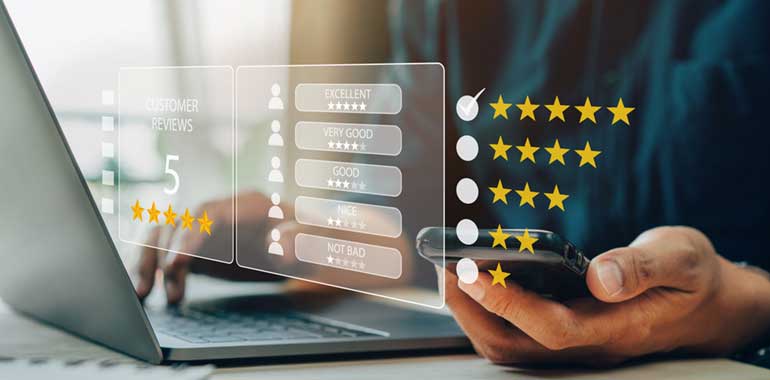 How to Evaluate Affiliate Marketing Onboarding Software
What is an affiliate? An "affiliate" is an individual or organization that does not report to you but represents you in the marketplace. In most cases, an affiliate tends to be associated with marketing activities, but some affiliates also provide services. In this article, we will explore some strategies for selecting software for onboarding affiliate marketing partners.
Essentially, Affiliate Marketing Onboarding Software involves the promotion of your product and/or services brand to a target audience. Affiliates tend to have a captive base of customers or followers or leaders. An obvious example in the consumer space would be some kind of celebrity – say, a movie star or an athlete promoting a brand through their Instagram or Twitter or YouTube account. While an affiliate can certainly promote a brand via advertising in traditional media like TV, radio and newspapers, the proliferation of social media channels, blogs, podcasts, and vlogs (video blogs) over the past decade or so has created a completely new generation of affiliate marketing partners.
With that background in mind, here are the five most important things you should think about when selecting onboarding software for your
affiliate marketing
network:
Audience: If you are considering increasing your reach by building an affiliate network, before you start onboarding a random set of partners you clearly need to establish who your target audience is. For example, if your audience consists primarily of Gen Z consumers, then chances are they are not on Facebook; very likely they are on Instagram or YouTube. In that case it will be essential that your affiliate marketing onboarding software can easily accommodate these social media platforms.
Market To: Once you know who you want to target as an audience and select your ecosystems – whether they are consumer ecosystems like Facebook and Instagram or business ecosystems like blogs, vlogs, LinkedIn and SlideShare –you will need to figure out who the key influencers are, and you will need to target those influencers for recruitment. In the consumer space you may have several dozen influencers, but in the business space it might be only a handful.
Onboarding: After you have figured out your audience and who to target as an affiliate, you will need to look at a platform that can stair-step your affiliate marketing partners through your overall programs, including your brand, your implicit promise to customers, the tools affiliates can use to promote your offerings and the commissions that they will earn. The partner onboarding steps need to be automated in a seamless way so that an affiliate partner who is interested in promoting your brand can quickly sign up, upload their individual or company information, and actively participate in programs that are relevant to them and to their followers.
Beyond Onboarding: Onboarding a partner into your program is only the first step in effective affiliate marketing. Once a partner is onboarded, your affiliate marketing software should be able to regularly provide them with new opportunities for learning, engagement, promotion management, and payment. Some platforms even provide affiliate partners tools for them to extend their own networks, giving them the ability to reach out to additional partners.
Analytics: Finally, in today's digital age, no marketing initiative is complete without understanding who your audience is, how your affiliate program is working, how successfully you are generating referrals and other metrics. Before selecting a platform, it's essential that you to test drive the software's reporting tools to make sure you will be able to thoroughly understand your target audience and the progress of your affiliates through their step-by-step onboarding journey with the insight of dynamic analytics.
Now that you know the five most important factors in selecting affiliate marketing onboarding software, I should point out that the first two out of these factors – audience and affiliate – comprise the cornerstone of your marketing strategy, which must be focused and sound regardless of the software you use. Audience and affiliate must be defined carefully and strategically. If they are not, even the very best software will not be able to help you achieve your objectives. A final consideration: In addition to the features I have already mentioned, your affiliate marketing onboarding software needs to be easily configurable. Every partner program necessarily changes over time. Whatever software you choose, be sure it is not hard-coded or has guardrails that are too narrow. You want software that makes it easy to change your onboarding workflows and programs, adapt your local programs to a global network, or make other changes as business conditions evolve. If you are ready to evaluate onboarding software for your affiliate marketing program, I would also suggest that you think beyond the initial onboarding process. For example, your affiliate marketing software should be able to track referrals, pay commissions and provide monthly, quarterly, and annual reports. In a future article, I will explore several other dimensions related to
payment management
in the context of affiliate marketing management.