Download your
COMPLIMENTARY COPY
of the
Affiliate Marketing Management Best Practices Guidebook
and learn how you can build a high-performing channel.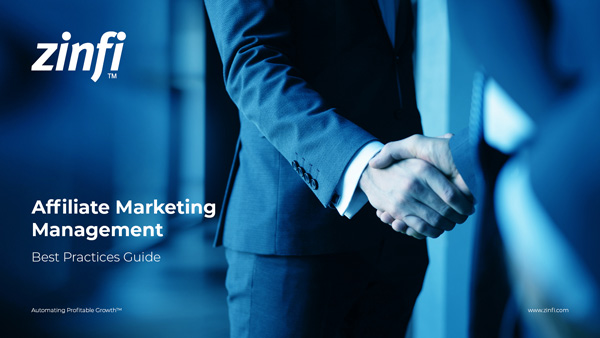 More about this Best Practices Guide on Affiliate Marketing
Affiliate Marketing is a significant business opportunity gaining a lot of attention across partner ecosystems with the potential for infinite scale and profitability, but it also can be overwhelming. The landscape of affiliate marketing is wide and diverse, and partners need customized support and management to thrive.
This Best Practices Guide on Affiliate Marketing is designed to help you navigate your way through this evolving world. It will help you understand what affiliate marketing is, how it works, how to recruit and how to manage your partnerships, and we'll share lots of hands-on best practices.
Download this Guide to learn:
How Affiliate Marketing Partners are changing the face of channel ecosystems
The revenue potential of an Affiliate Partner Program
Best practices in recruiting Affiliate Marketing Partners for your business
The role of Partner Relationship Management in Affiliate Marketing
Ways to leverage Affiliate Marketing Management Software to help with recruitment and enablement
Chapters covered in this Affiliate Marketing Best Practices Guide