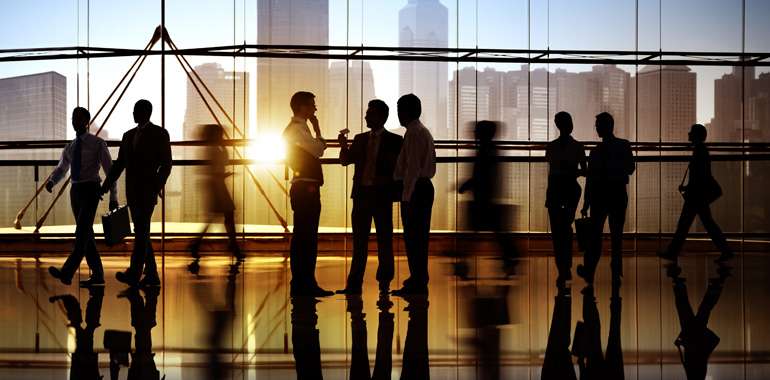 ZINFI Releases Latest "Feet on the Street" Video Podcast on Partner Ecosystems Featuring Asher Mathew, CEO and Co-Founder of Partnership Leaders
Mathew and ZINFI's Sugata Sanyal engage in a wide-ranging discussion of partner operations, the characteristics of successful partner leaders and great partner programs, and the need for rigor in managing partner ecosystems.
Feet on the Streets Video Podcast on Partner Ecosystems:
Elevating Partnership Leaders and Pioneering the Science of Partnering.
Pleasanton, CA — May 30, 2023 – ZINFI Technologies, Inc., the leader in Unified Channel Management (UCM) solutions that include affiliate marketing management (AMM), partner relationship management (PRM), partner marketing management (PMM) and partner incentives management (PIM), today announced the release of its latest "Feet on the Street" educational video podcast focused on partner ecosystems. "Elevating Partnership Leaders and Pioneering the Science of Partnering" features special guest Asher Mathew, CEO and co-founder of Partnership Leaders, and ZINFI CEO and founder Sugata Sanyal engaged in a lively discussion of partner leadership as well as industry trends and strategies for building high-functioning partner networks.
The four-chapter video podcast series – which is now available on demand from the ZINFI website – begins with an account by Mathews of the history of the origins of Partnership Leaders, an international team and ecosystem of more than 1,800 members whose mission is to elevate the role of partnership professionals and strengthen partnership teams. "We view ourselves as a platform for success rather than just a community," says Mathews. "We really take this seriously."
Chapter 1 of the series, "Pioneering the Science of Partnering: Rethinking Operations & Strategies for Success," builds on research Partnership Leaders conducted in collaboration with HubSpot and Canalys on the current state of partner operations. An important insight that emerged from that research is that most organizations, even some of the smallest companies, are managing multiple partner types. This means, according to Mathews, "a partner organization needs to be dialed in on what their ideal partner profile is and do that research work upfront, and then really go into defining why they're partnering and what value they can generate."
In Chapter 2 of the series, "Scaling SaaS Companies: When & How to Build a Partner Network for Optimal Growth," Mathews and Sanyal discuss how organizations can determine when they are ready to begin establishing a partner network and what to consider as they begin to identify potential recruiting targets and develop a framework for partner programs.
Chapter 3, "Community-Based Learning Model to Empower Next-Gen Partnership Leaders," features an in-depth exploration of Partnership Leaders' work to understand in detail the characteristics of great partner leaders, great partner programs and high-functioning strategic partnerships.
In the final chapter of the video podcast series, "Empowering Partner Ecosystems through Collaboration, Loyalty and Automation," Sanyal and Mathews wrap up the discussion with a vision for success in partner operations where partner leaders are held accountable, just like other members of the leadership team, and where vendor organizations have a detailed understanding of what motivates their partner base, how to build loyalty among partners, and how to use automation, AI and analytics to ensure long-term growth.
The full video podcast can be viewed here.
About Partnership Leaders
Partnership Leaders is a leading industry association for partnership, channel and business development leaders. As the industry's premier community, Partnership Leaders empowers partner teams at top technology and services companies worldwide through an online community of over 1,000 professionals worldwide actively engaging in virtual events and insight sharing to drive personal and professional success.
Media contact:
Melissa McNeil,
[email protected]
---
About ZINFI Technologies
ZINFI Technologies, Inc. the leader in Unified Channel Management (UCM) innovation, enables vendors and their channel partners to achieve profitable growth predictably and rapidly on a worldwide level. Headquartered in Silicon Valley, USA and founded by channel veterans with extensive global channel management experience, we at ZINFI see an immense opportunity to build high-performing sales channels by deploying an easy-to-use, comprehensive and innovative state-of-the-art SaaS Unified Channel Management automation platform that streamlines and manages the entire partner lifecycle through four core state-of-the-art SaaS applications — affiliate marketing management automation, partner relationship management automation, partner marketing management automation and partner incentives management automation. In 26 countries, these four core UCM SaaS applications are also locally supported by ZINFI's global marketing services team members.
To access more information about ZINFI's Unified Channel Management platform or to download a copy of ZINFI's best practices guide on partner relationship management, please visit our website at https://www.zinfi.com/. You can also follow ZINFI Technologies on LinkedIn and at the ZINFI Channel Marketing Best Practices blog.