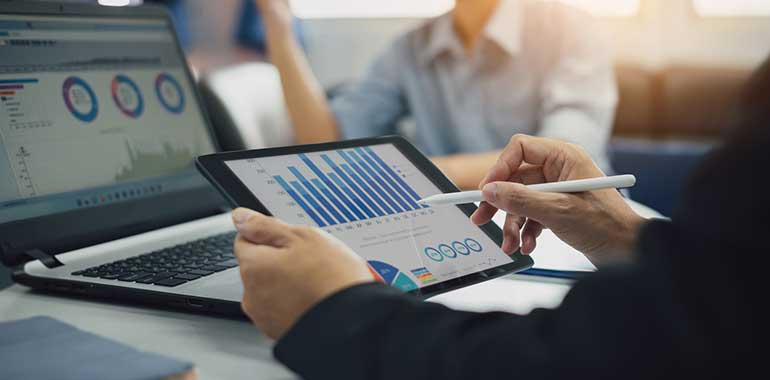 Channel Management Best Practices for Transacting Partners: Collaboration, Data Sharing, and Mobility
In this article, we will address Channel Management Best Practices for transacting partners. In the last blog, we discussed working with non-transacting partners where the parties involved often work together over an extended period of time to achieve shared goals. These partners may not have a direct financial incentive to promote or sell the company's products, but they play a critical role in supporting the company's overall business objectives.
A transactional partnership typically refers to a business arrangement that is focused on a specific event, transaction, or deal between two parties. In this type of partnership, the parties involved come together for a specific purpose, such as buying or selling goods or services, and once the transaction is completed, the partnership often ends.
In transactional partnerships, the relationship between the parties may be more limited, with less emphasis on building long-term trust and collaboration. With so much at stake, it is important to utilize Channel Management Best Practices.
The world of non-transacting partners is growing fast, but 75% of world trade goes through transacting channels and requires channel management. 73% of that involves 3rd parties.
The evolution of collaboration in the transacting part of channel management.
Partner collaboration in the transacting segments of the channel is evolving in several ways as companies look to optimize their channel partner relationships and drive revenue growth. Here are a few examples:
Digital transformation: Many companies are investing in digital tools and channel management platforms to improve their partner collaboration and streamline the sales process. This includes solutions like Partner Relationship Management (PRM) software, which provides a centralized platform for communication, collaboration, and resource management.
Data sharing and analytics: Companies are increasingly sharing data in their channel management tools with their partners to help them better understand the market and customer needs. This data can be used to drive more targeted sales and marketing efforts and improve overall customer satisfaction. Analytics tools are also being used to track and measure partner performance and identify areas for improvement.
Co-selling and co-marketing: Companies are partnering with their channel partners to jointly promote and sell their products and services. Most channel management applications include Partner Marketing Management modules that drive initiatives like joint marketing campaigns, co-branded content, and sales enablement programs.
Vendors need to think about how to transact, incentivize and collaborate with different people within these companies and ensure they use  Channel Management Best Practices. One way this is currently happening is to hyper-personalize collaboration.
Why must collaboration become hyper-personalized in channel management?
We are witnessing the rise of the partner ecosystem model, where companies collaborate with other companies, organizations, or individuals to create a network of mutually beneficial relationships.
Collaboration is becoming hyper-personalized to meet the needs and preferences of individual partners and customers. This is driven by several factors, including:
Increasing competition: With more companies competing for customers' attention and loyalty, it's important to provide a personalized experience that sets your business apart from the rest.
Evolving customer expectations: Customers now expect a more personalized experience, with tailored recommendations and support that meet their specific needs and preferences.
Diverse partner ecosystems: As businesses work with a growing number of partners, it becomes increasingly important to tailor the collaboration experience to each partner's unique strengths, resources, and goals.
Rapidly changing markets: In fast-moving industries like technology and consumer goods, collaboration must be agile and adaptable to keep pace with changing market conditions.
What to do about it
As interactions become less one-sided, meaning a customer can also be a supplier, for example, the permutations and combinations ride exponentially. Personalization is the method to cut through the clutter. To be successful, the messaging, content, and communications must be personalized along these dimensions:
The company you are trying to win
The different types of partners in the ecosystem
The buyer type
What sector
Different products
Delivery models, and much more.
A Channel Management Best Practice is to support collaboration by creating roles. A role is typically the combination of the type of customer, called a group, e.g. reseller, ISV combined with the profile which is the function and even sub-function in the organization. As you can imagine, the matrix can quickly grow into the thousands.
Mobility is a table stake
It should be assumed that providing anytime and anywhere access is a Channel Management best practice. Mobility allows partners to collaborate from anywhere, at any time, using any device enhancing collaboration and fostering better decision-making. They can access information, applications, and resources on the go, making it easier to complete tasks and achieve goals. By increasing productivity, partners can deliver better results and drive business growth.
Mobility enables partners to access secure networks and data through various authentication and encryption methods. The security of customer data is an increasingly important component of channel management software, particularly in light of emerging data privacy regulations. This enhanced security ensures that confidential information is protected, and compliance requirements are met.
In this article, we have discussed Channel Management Best Practices for transacting partnerships, where parties come together for a specific purpose, such as buying or selling goods or services. With so much at stake, it is important to utilize Channel Management Best Practices to ensure success. Companies are investing in digital tools and platforms, data sharing, and co-selling/co-marketing to optimize partner collaboration and drive revenue growth. Collaboration is becoming hyper-personalized to meet the needs of individual partners and customers, and mobility is a critical component of channel management. By providing anytime and anywhere access, partners can collaborate more effectively and enhance decision-making.
In our next blog, we will explore the contribution of AI in Channel Management best practices.