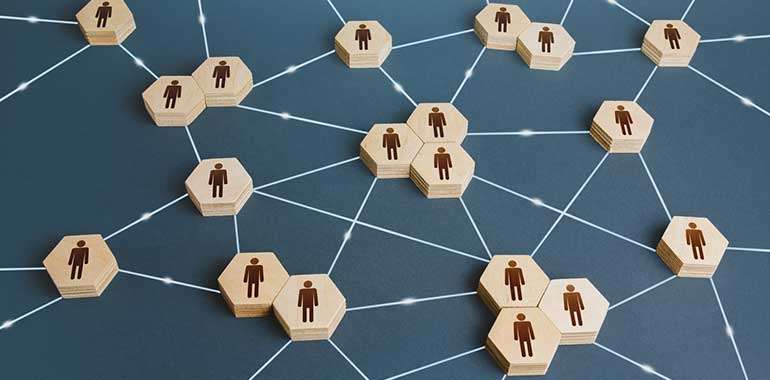 The Ultimate Guide to Channel Management
What Is Channel Management?
The word "channel" indicates a passageway through which something flows. Channel management is a discipline in management science in which a vendor organization or "brand" creates, captures, and fulfills market demand via another set of organizations who act as channel partners and ecosystem players for the subject vendor.  These channel partners act as a kind of mechanism that enables the orderly "flow" or distribution of products and services from the vendor to the end customer. In this article, we will expand on this basic view of channel management and attempt to explain in more detail how it functions in real-life scenarios.
Any for-profit organization—and even some non-profits—that depend on providing products and services to customers in order to survive, require two core functions: sales and support. In today's world, most organizations that sell products and services also require a marketing function. The entire goal of a commercial organization, in fact, is to find buyers, make them aware of the vendor's products and services, provide those products and services for a fee, and then, as a part of this transaction, make a reasonable profit. Now, we all know profit is a function of revenue minus cost. If the cost to acquire, deliver and serve to exceed the revenue the company generates, then it becomes unprofitable to serve a specific group of customers. This is where a "channel" organization and channel management come into play by enabling cost-effective sales and support for vendors on a larger scale than is possible through direct selling alone.
The primary purpose of a vendor's channel organization is to build relationships with a set of other organizations that can resell and support the vendor's products and services. The core feature of this relationship between the vendor and the partner organization is their mutual interest in increased profitability. For the relationship to succeed, the vendor organization should be able to reach, acquire and serve a large number of end customers at a relatively low cost compared to selling directly, and the partner organization should be able to increase profitable revenue by providing the vendor's products and services, along with the other products and services the partner sells.
With this as a backdrop, we can now see that channel management basically entails five core phases, as outlined below:
Partner recruitment – The focus of this phase is to reach out to and build relationships with potential organizations that are able to sell and support a vendor's solution.
Partner training – The focus of this phase is to ensure partners' functional teams are properly trained on how to market, sell, deploy, and support a specific solution.
Partner enablement – This phase focuses on making sure the partner marketing, sales, and technical personnel have the right tools to do their job.
Partner sales – The entire focus of this phase is to drive increased sales via partner organizations via new accounts and partners' existing customers.
Partner management – This phase focuses on introducing effective performance enhancement incentives and programs tied to training, certification, sales improvements, quota attainment, etc.
Channel management is a discipline all its own, but it also tends to build up all other cross-functional areas of an organization, such as marketing, sales, operations, finance, and legal. In the case of a channel organization, the traditional direct functional disciplines must undergo adaptations to fit a specific channel requirement, as follows:
Channel marketing – This functional group focuses on driving awareness in the partner base to recruit and enable partners with new programs and initiatives. This group also takes content from the direct marketing team and adapts that content for partner use in end-user lead generation.
Channel sales – The focus of this functional group is to train and help a partner close a new transition or grow an existing account. Unlike direct selling, where a sales rep of a vendor directly calls up an end customer or prospective buyer, channel sales activities are conducted through a partner organization.
Partner development – This group focuses on ensuring partners are properly trained and certified to go after certain solutions. In many cases, the partner development organization also manages alliances or other vendors who "white label" a vendor's solution.
Channel operations – The focus for channel operations is on managing channel inventory, and this function relies upon supply chain management capabilities, but traditionally the channel operations group focuses on the front end of the channel—i.e., distribution partners—to make sure products are available and returns are properly managed.
Channel finance – This function makes sure resellers who are buying on credit have the right capabilities and credit rating in place to support a sales transaction. In order to ensure proper payment and approve special pricing, channel finance works hand-in-hand with channel sales and operations.
Channel legal – The focus of this function is to make sure there are always updated contracts between a partner organization and the vendor organization. In case of channel conflict, this function also mediates disputes.
While these six functions are not indicative of every channel organization, I use them for illustrative purposes to make the point that channel management is very much like business management, but it is conducted indirectly through a set of partner organizations. So, while traditional direct functional teams may not be needed if an organization's focus is exclusively on a channel-only model, it is important to remember that channel management itself is a cross-functional discipline and requires all traditional business functions to be properly adapted for a specific channel configuration.
Six C's of Channel Management – How to Drive Growth?
When managing any team, you must have processes in place to support your initiatives and help you streamline tasks more efficiently. This is especially true in channel management.
Each type of channel's lifecycle is essentially the same – recruit, onboard, enable, transact, and manage. It's important that each of these components is considered when mapping out an overall channel strategy. After all, growth depends on the success of distribution partners.
Here, we highlight the 6 C's of channel management and how you should be applying them.
Create: The first step of your channel strategy is to know who your target partners are and how you're going to create programs to support them. Channel programs serve as a foundation – for both the product you're trying to sell and training. Consistently curating programs and relevant content can keep your partners engaged, and most importantly, informed. Knowing that you'll have the latest information to aid in their efforts will undoubtedly keep them coming back. Consider frequently including assets like web pages, documents, and videos. Utilizing a platform to easily update and house these documents makes the process of educating partners even easier. ZINFI, for example, boasts a content library module in its partner portal platform that enables vendors to upload and update any collateral as needed.
Communicate: Communication is two-fold in channel management. You need to have both a communication strategy for new partner recruitment and existing partners.
Recruitment Communication: To penetrate a market of new resellers, you'll likely have to rely on social advertising, online events, trade shows, etc. There should be a concerted effort to target verticals that will market your product directly to those most likely to become partners. You will need to know whom you want to bring on as your reseller, and what would entice them to partner up with you. Your messaging needs to focus on what business value you bring to them, and how you will help them win in the marketplace.
Communication with Existing Partners
When you launch a product when you acquire a company, when you roll out an incentive program, or when you launch a training program, you have to have a clear set of communication plans tied to those activities, initiatives, and programs.
It may seem overwhelming to have communications in place for each, individual initiative. But this is crucial to ensuring partners have the information they need to sell. Many channel management teams make it easy by utilizing a partner marketing automation platform that streamlines the process for you. Is it a social campaign? An advertising campaign? A trade show campaign? A partner marketing automation platform can enable you to create dedicated campaigns for each initiative and does the communication for you.
Connect: You should be constantly keeping your partners informed. They need to know what's new, what's changing, and what must get done, just like the way you communicate to employees on a regular basis for a management infrastructure–what the company goals are, what the quarterly objectives are, etc. Consider connecting on a regular forum–whether it's an online event or regular email communications. You can also invest in a channel management platform, like ZINFI, that enables you to connect through mobile alerts and pop-ups so you have multiple touchpoints with partners.
Cooperate: Cooperation means working with partners to create a plan so that they can enter a market segment they may not be competent. These are large partners that you'll want to cater to as smaller partners may not produce the results to make the time commitment worth it to build entry into new segments. Remember, the point is that it needs to tie back to your overall channel strategy. In the end, the entire goal of your channel management investment is to sell faster and at lower costs.
Collaborate: While cooperation in channel management is about organizations helping partners to create a contract and plan, collaboration is to do something together (vendor and the partner). For example, to cooperate a vendor might work with a partner to help develop their business plan or strategy to increase sales. Alternatively, when collaborating, a vendor will work with partners to go after the end buyer (prospect or installed base). This might mean you're cultivating a joint marketing campaign or running an event during a training program–you're collaborating with them to do something together rather than guiding them to do it alone.
Commerce: A channel, when it comes down to it, is about commerce – buying and selling on a large scale. It's important that you're focused on making communications applicable to whatever stage of the lifecycle partners are in – the recruitment phase is different from the onboarding phase as is the enablement phase and transaction phase–because it all comes down to the management of commerce. Your communication should clearly tell the partner what steps they need to complete for them to be able and successful in carrying out transactions. The relationship with a partner organization is purely financial. Whether you have a referral partner, sales partner, or service partner, in the end, the partner organization is out there to make money. Therefore, all your communication, training, incentives, deal registrations, service competency development, and related channel programs need to constantly link back to how the partners can make money from your products, services, and programs.
Automation is Key
In order for a channel organization to drive profitable growth, they need to consistently and efficiently manage its network of distribution partners. This means having processes in place beyond excel spreadsheets and quarterly in-person training. To scale fast and with purpose, you need to automate. That's where ZINFI comes in.
A leader in through-channel marketing automation and partner relationship management, ZINFI is a state-of-the-art platform enabling vendors to expand their partner relationships and quickly scale. With the ability to choose the features they need most, organizations create a custom partner portal that is rich with content and functionalities allowing them to recruit, onboard, enable, transact, and manage partners with ease.
What Is Channel Management Software?
Over the past decade, we have seen the rise of channel management software. The primary buyers of channel management software have been large enterprise organizations, and they have invested enormous amounts of time and resources to customize channel management tools in order to better manage various sets of channel activities.
Most recently, there has been a rise in the deployment of more purpose-built, easy-to-use channel management software systems from providers like ZINFI, as well as a few other players in the marketplace. This new generation of channel management software comes with a whole new set of capabilities. In this article, we will define what today's state-of-the-art purpose-built channel management software can do.
But before we go into more detail about what today's channel management software can do, let me first explain what channel management is all about. Here is how I have defined channel management elsewhere:
Channel management is a set of activities—including resource allocation—in which an organization defines and manages marketing and sales processes, people, policies, and platforms to deliver goods and services indirectly through partner organizations. The goal of these activities is to maximize revenue at the lowest possible cost.
Now, channel management tends to focus on a set of five core activities: partner recruitment, onboarding, training, demand generation, and performance management. State-of-the-art channel management software must be able to address all of these activities.
The core purpose of channel management software is to increase productivity by managing a set of channel partners, which involves enabling, training, and engaging partners in a better way to drive higher revenue at a lower cost.
With this in mind, it's clear that any state-of-the-art channel management software must have a toolset that a supplier selling through the channel can use to recruit partners, train them, and drive demand generation activities using various integrated marketing tools. The channel management software system should also come with performance management tools for activities like lead management and deal registration, as well as incentives management tools like market development funds (MDF), co-op, and rebates.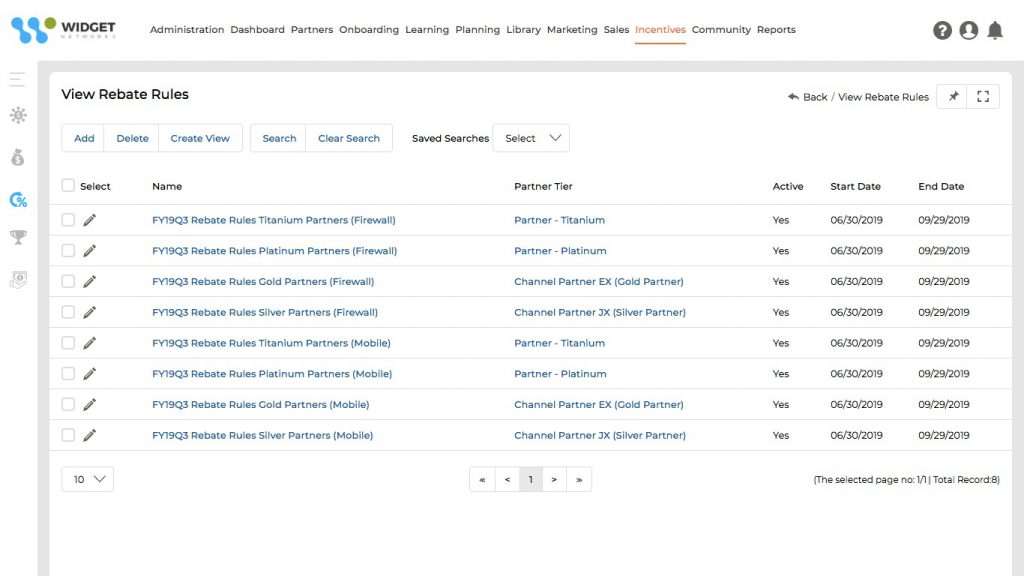 The future of channel management software is quite exciting. ZINFI is the leader in the Unified Channel Management (UCM) segment and currently provides three core, completely integrated solutions: partner relationship management, partner marketing management.
Each of these solutions focuses on one or two core sets of activities. For example, the partner relationship management solution is focused on providing partners with the latest news about a supplier's channel programs, its marketing and sales assets, and so on. This channel management tool also helps organizations manage the distribution of leads. On the other hand, a partner marketing management solution focuses primarily on generating demand by enabling partners with a set of integrated marketing tools. A partner sales management solution tends to focus on enabling partners to sell and close opportunities.
It's worth repeating: The future of channel management software is quite exciting, and it is rapidly evolving. ZINFI recently launched a fully mobile application that allows partners to run their business by accessing content and tools on the go. A native mobile app like ZINFI's gives partners faster access to data and content, as well as offline access, unlike a mobile-responsive partner portal or tool. A fully featured mobile app can have a considerable impact on partner productivity and satisfaction.
Channel management software continues to evolve. In addition to becoming mobile, it has also become extremely intelligent. ZINFI's latest channel management software comes with a business intelligence application that allows users to build predictive models and develop actionable insights that will drive profitable growth. All of these enhancements are making it easier—and more profitable—for companies to conduct business in the channel.
For more information read these articles:
Channel Management Metrics Best Practices
Unified Channel Management Best Practices
Channel Management Best Practices for Transacting Partners: Collaboration Data Sharing and Mobility
New Channel Management Strategies for Collaborating with Partner Ecosystems