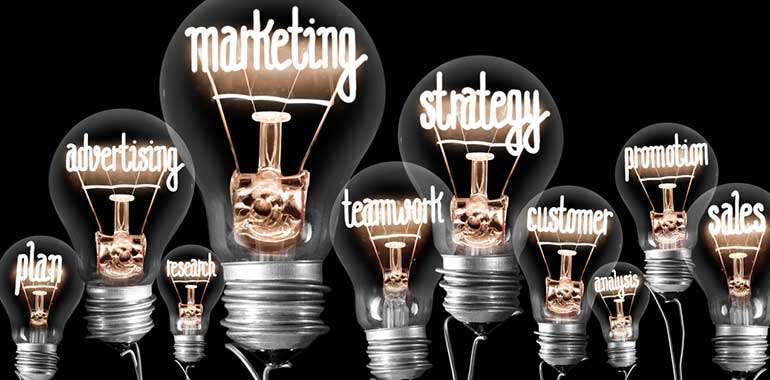 The Importance Of Channel Marketing for Partner Ecosystems
A partner ecosystem is a network of organizations that work together to deliver a complete solution to customers. The companies that collaborate are made up of software vendors, hardware manufacturers, service providers, system integrators, consultants, and resellers. The growth of ecosystems has major implications for Channel Marketing.
In a partner ecosystem, each organization brings unique skills and expertise, and each plays a specific role in delivering the final solution. For example, a software vendor may provide the core software platform, while a system integrator may help implement and customize the solution for specific customer needs.
Partner ecosystems are becoming increasingly important, driving changes in Partner Marketing Management including:
Scope: Reseller models typically involve a single company selling products or services from another company. Partner ecosystems include a network of companies collaborating to deliver a complete solution to customers. Channel Marketing tools need to support all kinds of new relationships, including influencers, affiliates, SaaS, and others.
Collaboration: In a reseller model, the relationship between the two companies is generally transactional. The reseller buys products or services from the vendor and then resells them to customers. In a partner ecosystem, the relationship is more collaborative. Partners need messaging, discussion forums, and shared calendars to facilitate communication. Automation is an important requirement from Channel Marketing applications because the increased collaboration drives up the level of activities to be managed.
Implications for Channel Marketing
Wider scope added to more collaboration leads to complexity. As we mentioned in our previous blog, these trends are driving the need for hyper-personalization. More than ever, business owners should be asking not only what their partners can do for them, but what they can do for their partners! How do their partners work? How do they communicate? How do they… Luckily, channel management solutions provide the ability to personalize many of the interactions.
Email Marketing Management is still alive! It is said every year will be the last for email marketing, but the vast majority of businesses still use it with success. Multi-touch templates for channel partners can easily be personalized to run co-branded email campaigns using diverse tactics tied to specific CTAs. Click to learn more.
Customization is critical. Based on these ecosystem needs, Channel Marketing software needs to be customizable. This includes custom branding, personalized content, and tailored workflows to meet the specific needs of each partner.
Results always matter In an ecosystem model, it's essential to track partner performance and measure the effectiveness of different marketing activities.  Channel Marketing software needs to provide robust analytics and reporting capabilities to identify trends, optimize partner programs, and make data-driven decisions. Given the fact that partners would rather be selling and earning money, this is a great area to be able to personalize what data is shown to which partner.
You never get a second chance to make a first impression Onboarding is extremely important, particularly in the context of a partner ecosystem. The onboarding process is the first step in establishing a successful partnership, and it sets the tone for the rest of the relationship. Make your partners feel special! During the onboarding process, partners learn about your company and your expectations for the partnership. This helps to ensure that everyone is on the same page and that the partner understands what they need to do to be successful. Onboarding is an opportunity to build relationships and establish a foundation of trust. By providing the support and resources partners need during onboarding, you can demonstrate your commitment to their success and establish a positive working relationship. Effective onboarding can help partners get up to speed quickly, which can accelerate time to value for both parties. By providing partners with the information, tools, and resources they need to be successful, you can help them generate revenue more quickly and increase their overall success. A poor onboarding experience can lead to partner churn, which can be costly in terms of lost revenue and resources. By providing a positive onboarding experience, you can reduce the likelihood of churn and increase the chances of long-term success.
Channel marketing software providers continue to innovate Companies use digital tools to streamline the onboarding process, including online portals to access training materials, video tutorials, and other Partner Learning resources. Self-service onboarding allows partners to onboard themselves without needing manual intervention or expensive services teams. Innovations include online forms, automated workflows, and other tools that guide partners through the onboarding process. Gamification uses game-like elements to make the onboarding process more engaging and interactive. This can include quizzes, challenges, and other activities that help partners learn about your products or services in a fun and engaging way.
Personalization again Personalization can include customizing training materials, providing personalized support, and tailoring workflows to meet the needs of different partners. By tailoring the onboarding experience to the specific partner needs and preferences, they will feel more engaged. When partners feel like the experience is personalized to their needs, they are more likely to commit to the relationship, invest in the partnership and continue generating revenue.
Partner ecosystems require collaboration, customization, and effective onboarding for successful Channel Marketing. The trend towards hyper-personalization, analytics, and tracking partner performance is driving the need for customizable software. Innovations in self-service onboarding, gamification, and custom workflows are making the process more engaging, while personalization improves engagement and commitment.