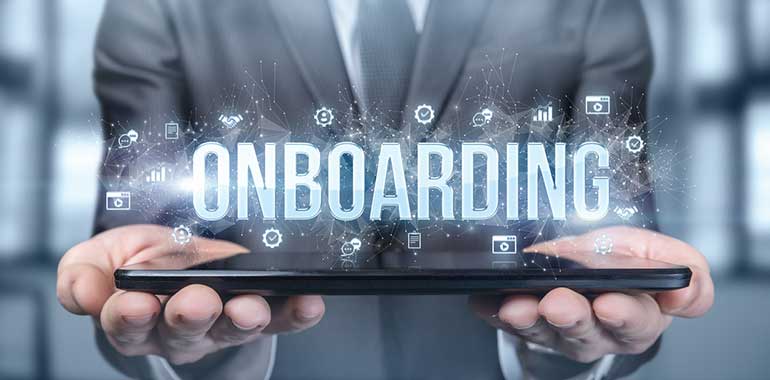 How to Onboard Partners Using Your Channel Marketing Management Platform
Ecosystem partners come in all shapes and sizes. Onboarding them in your channel marketing management platform can be difficult. However, you can simplify this task significantly by following a basic five-step process and aligning individual partners with the types of partners you are trying to engage and onboard. In this article we will explore what these steps are for onboarding partners using your channel marketing management tool.
Over the past decade or so, we have seen the rise of channel marketing management software platforms. These tools address various aspect of channel marketing – including marketing
to
partners,
with
partners and
through
partners. For the purposes of this discussion, we will focus predominantly on through-channel marketing automation (TCMA) tools, which are a subset of channel marketing management platforms. The purpose of a through-channel marketing automation tool is to enable ecosystem partners with a pre-configured set of assets and tools so they can launch an integrated digital marketing campaign very quickly and effectively. Typically, a channel marketing platform focused on through-channel marketing has several features related to tactics like social, search,
email
,
events
, microsites or
landing pages
, as wells as some sort of a
lead management
and deal registration application. In some cases, the TCMA part of a channel marketing platform will also focus heavily on analytics – both at the individual partner level and the aggregated campaign level. We have written other articles on analytics for TCMA, so we will not explore those in detail here. Now that we have provided some background on the role of TCMA in channel marketing management, let's briefly explore the five key steps that you need to follow to onboard your ecosystem partners. If you follow this methodical approach, your overall
onboarding
costs will go down and partner engagement will rise substantially.
Target the right partners – The most important part of partner onboarding in your channel marketing management platform is to identify who you want to target. If are looking at affiliate partners, for example, your onboarding program will probably be quite simple. However, if you are looking for service partners, you may have to walk each partner through multiple steps, including training and certifications. Therefore, partner targeting is critical to make onboarding effective.
Align your programs – Once you have figured out who you are targeting, the next step is to make sure programs are properly designed. As I mentioned above, programs for an affiliate partner are generally light and simple. However, for service partners you will need to make sure you have the right technical content, training and certification programs, and ongoing support from your team. Whenever you are onboarding a partner to prepare them to engage in marketing activities on your channel marketing management platform, you must be sure you provide content and programs that are appropriate for each partner.
Get the right tools to the right partners – Once you have targeted the right partners and aligned your programs with the appropriate partner types, the next step is to make sure you have the appropriate SaaS applications to automate your processes. For onboarding affiliate partners, you will need an affiliate marketing management platform. For onboarding a marketing and sales partner, you will need a partner relationship management platform and tools for through-channel marketing automation.
Align your incentives – In the end, partners sign up for your programs to make money. If your channel marketing management platform doesn't have incentive programs like commissions, rewards, rebates, market development funds and co-op funds, you will face serious challenges keeping your partners engaged and active after you onboard them.
Leverage business intelligence and analytics – Last but not least, you need to make sure you have proper BI and analytical tools to help you understand cause-and-effect relationships between what you are offering, where partners are engaging and how partners are performing. In the end, both you and your partners are in this to make money. To succeed, you need to know what activities drive your financial objectives and how.
While channel marketing management is a vast field, it's helpful to focus on its primary areas of focus: marketing
to
, marketing
with
and marketing
through
the partners. While we have focused primarily on TCMA here, the steps we have described should help you identify the key factors you need to consider when onboarding just about any type of partner in an effective way. One final consideration: The channel marketing management platform itself should be your last consideration. First determine your target partner and align your programs and tools, then determine what incentives will drive partner engagement and identify metrics you can use to measure success. By taking this systematic approach to partner onboarding in your channel marketing management platform, you can attain high levels of partner engagement that lead to a high-performing channel ecosystem.