Download your
COMPLIMENTARY COPY
of the
PRM Software Core Capabilities Guidebook
and how to evaluate a solution and the potential pitfalls to watch out for.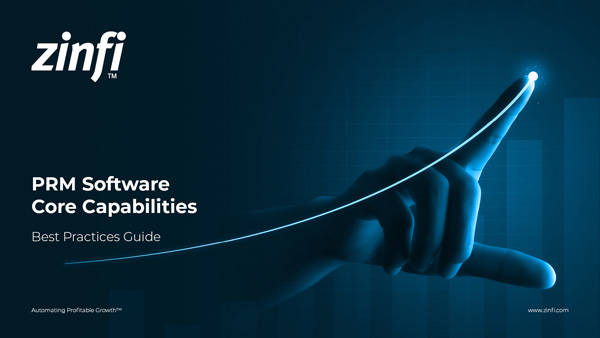 More about this PRM Software Core Capabilities Guide
Partner Relationship Management (PRM) Software provides an enormous opportunity – to make doing business between diverse organizations and individuals easy. It may sound simple, but it's actually very complex.
This Guide sheds light on the enormity of the problem and the opportunity of this solution powering today's channel programs and partner ecosystems. Read on to learn what core capabilities are in a best-in-class solution and key considerations throughout the deployment.
Download this Guide to learn:
Where to begin when evaluating Partner Relationship Management (PRM) Software
How PRM solutions can power today's dynamic partner ecosystems
Ways to rethink and automate your channel management program
What to look for as you go through the evaluation process
Potential pitfalls in PRM deployment to watch out for