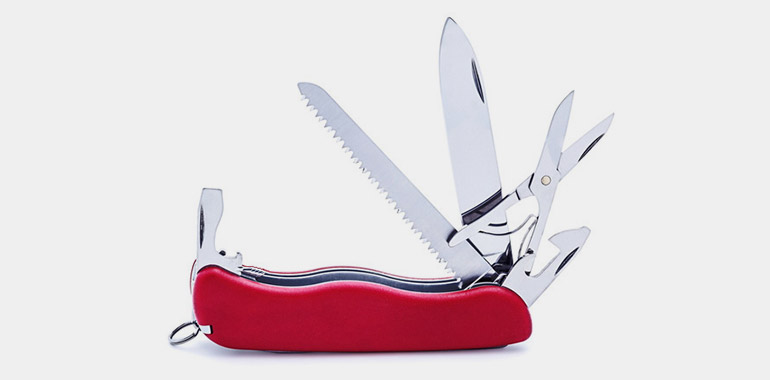 5 Tools That Your Channel Marketing Software Needs
This article is focused on the core tools your channel marketing software needs for you to succeed. But first, bear with me for just a few minutes and consider where the world was a century ago when it comes to channel marketing. Certainly, there was no channel marketing software, but there definitely was channel marketing. Someone told me the other day that Isaac Singer, the father of Singer sewing machine, built a channel to sell his products through a network of dealers. He created pamphlets for his resellers to distribute, and trained them on how to demo the product and sell it to make money. He apparently created multiple channels for distributing his product—not just in the US, but also in other parts of the world. And that was almost 150 years ago.
Well, times have changed. Gone are the days when you can simply print pamphlets for your resellers to use in order to effectively pitch your product and train them all face-to-face. In our distributed digital age, where relationships are born and bred on the cloud, it is essential to have state-of-the-art channel marketing software with the right tools to ensure your resellers (aka channel partners) can market and sell properly.
Let's explore here the most important tools you need for your channel marketing software to be effective.
With these five core tools, your channel marketing software should be able to drive integrated campaigns and traffic to your partner's websites and sales reps by leveraging content from your campaign team. I do want to mention one last tool that is very important and can be used by both marketing and sales reps from your partner team: If your channel marketing software has co-branded asset management capabilities, then your partners can easily co-brand print-quality assets and download them either for digital distribution via email or other means, or print them for physical distribution.
I began this article by citing the channel marketing innovations of Isaac Singer, who used pamphlets to market his product via the channel. It's interesting to point out that printed materials are not totally dead, even today. They can be effective augmentation tools that are useful at various points of purchase, events and other customer meeting environments. However, as we move to more and more digital content, your channel marketing software should be able to give you and your partners the ability to leverage assets both in digital and physical form. If Mr. Singer were alive today, I am sure he would rapidly embrace all the digital tools, no matter how nostalgic he might be for his pamphlets.