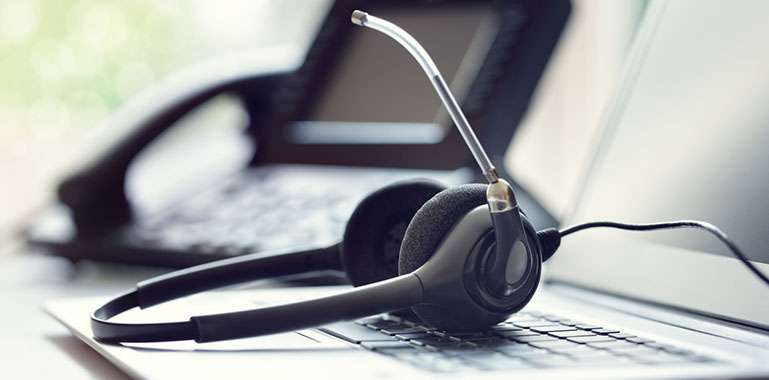 ZINFI Teleprospecting Engagement Beats Expectations in Driving Event Registrations
Large enterprise developer pleased with results, says it would "absolutely" recommend ZINFI for its teleprospecting services
Pleasanton, CA – September 07, 2016 – ZINFI Technologies, Inc., a leading provider of Unified Channel Management (UCM) solutions, today announced the successful completion of a teleprospecting engagement with a large developer of enterprise applications. The customer was seeking to generate interest and drive registrations for an upcoming event, and adopted a three-part approach: First, the company's internal account executives and business development reps called prospects with a script. Then social channels were tapped to generate awareness. The final element was the teleprospecting campaign which was executed entirely by the ZINFI team, who worked directly with the customer's marketing team to plan the engagement and make calls from a list of prospects provided by the customer.
"The registrations exceeded my expectations," says the director of the customer's marketing team. Based on a similar campaign, the director had anticipated garnering 50 to 60 registrations from the campaign, but they ended up with 69 confirmed signups initially. There were also additional prospects captured who indicated they would register for the event themselves online, so the director anticipates the final result will be closer to 90 completed registrations—well above the original goal of the campaign. "It all went very, very smoothly," said the marketing director. "The ZINFI teleprospecting team did a great job of identifying what I needed to provide, when I needed to provide it and in what format. It was all very easy and clear. The upload of the lists was super easy, and the reporting was great. I would absolutely recommend ZINFI" for its teleprospecting services, she said.
For future engagements, the customer would like to work with ZINFI on "programatizing" the teleprospecting effort across multiple events in an effort to make event marketing activities even more efficient and continue to drive down per-call and per-attendee costs.
For more information about ZINFI teleprospecting services, visit www.zinfi.com.
---
About ZINFI Technologies
ZINFI Technologies, Inc., a company leading the definition and creation of Unified Channel Management (UCM) solutions, enables vendors and their channel partners to seamlessly collaborate in a virtual environment to achieve profitable growth on a global SaaS platform.
Headquartered in Silicon Valley, USA, we at ZINFI see an immense opportunity to build high-performing sales channels by deploying a powerful virtual collaboration platform that has been rated #1 by leading analyst firms for simple to complex enterprise channels.
ZINFI's state-of-the-art SaaS Unified Channel Management (UCM) automation platform allows brands and their global partner networks to work together remotely throughout the entire partner lifecycle via three core state-of-the-art SaaS applications—partner relationship management, partner marketing management and partner sales management. ZINFI's UCM is super easy to use and affordably priced, and it comes with a complete set of do-it-yourself tools in multiple languages.
For more information about ZINFI's Unified Channel Management platform, please visit our website at www.zinfi.com. You can also follow ZINFI Technologies on LinkedIn and at the ZINFI Channel Marketing Best Practices blog.