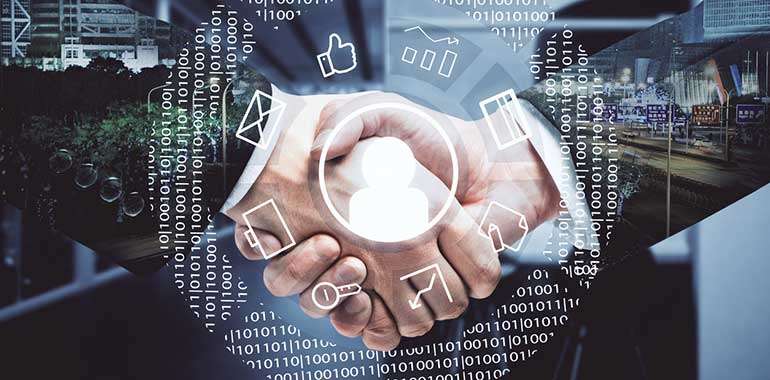 Successful Partner Relationship Management: Points, Trust-building, and Mutual Commitment
Key Components of Successful Partner Relationship Management
Partner ecosystems
are complex networks of organizations, each with its unique strengths and capabilities. As businesses expand their offerings, partnering with other organizations becomes a crucial part of their growth strategy. However,
building and maintaining a partner ecosystem
is not a one-time event but a long-term dance that requires proper management. To be successful, this requires developing comprehensive
channel management
and
channel marketing strategies
that focus on communicating, collaborating, and implementing ROI-driven demand generation processes.
One important aspect of building an ecosystem with partner relationship management platforms is establishing trust. Partners need to trust that you have their best interests in mind and that you will provide them with the support they need to succeed. This involves being transparent and communicating openly with partners.
A long-term relationship in a partner ecosystem is different from a
transactional
one such as a reseller in several ways. In a long-term relationship, the focus is on building a deep and mutually beneficial partnership that can last for years. This requires ongoing communication,
collaboration,
and trust-building, which may not be present in a transactional relationship like a reseller.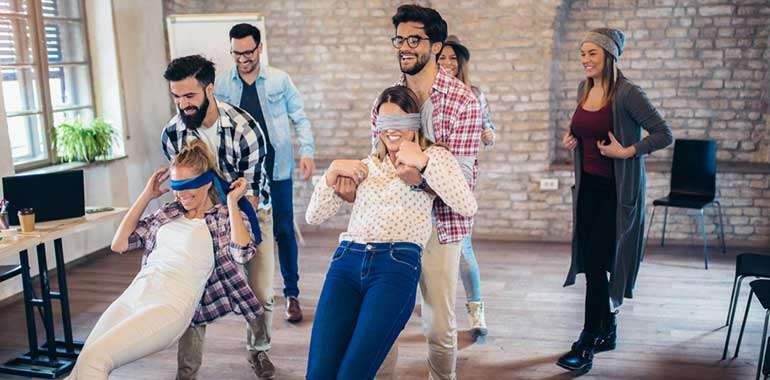 In a long-term relationship, both parties share common goals and work together to achieve them. They collaborate on joint marketing initiatives, product development, and other strategic partner relationship management initiatives to create value for both companies. In contrast, a reseller is focused solely on selling the products or services of another company and may not be interested in building a broader partnership.
A long-term partner relationship requires a commitment to success from both parties. Each company invests time and resources into the partnership and works to ensure that it is successful. This includes providing training and support, sharing expertise and resources, and continually innovating to improve the partnership. In a transactional relationship, the focus is on short-term gains, and there may be little investment in the long-term success of the partnership. In a long-term relationship, both parties are typically more flexible and agile in their approach to the partnership. They are open to new ideas, are willing to adapt to changing market conditions, and can pivot quickly to address new challenges or opportunities. In a reseller relationship, there may be less flexibility, and the focus may be more on executing a pre-defined sales strategy. That is not necessarily a bad thing but keep your long-term goals in mind. Essentially, a long-term partner relationship is built on - and works best with - a foundation of trust and collaboration. Both parties work together to create value for customers and are committed to delivering high-quality products and services.
Defining Goals and Objectives for Partner Relationship Management
After taking these factors into account, businesses should follow a systematic approach that involves the following steps:
Define your goals and objectives: The first step in building a partner relationship management strategy is to define your goals and objectives. What do you want to achieve from your partner ecosystem? Do you want to increase revenue, expand your reach, or improve your product offerings? Whatever your objectives are, make sure they are measurable, realistic, and aligned with your overall business strategy.
Identify the right partners: Once you have defined your objectives, the next step is to identify the right partners. Look for organizations that have complementary offerings and a similar target audience. You should also consider the reputation, credibility, and financial stability of potential partners.
Establish clear communication channels: Communication is a critical element of any successful relationship, including partner ecosystems. Establish clear communication channels to ensure that all parties are on the same page. Use technology tools like Partner Relationship Management (PRM) platforms to collaborate, and instant messaging apps to facilitate communication and collaboration.
Develop a joint marketing plan: A joint marketing plan is a great way to generate demand and promote your offerings. It involves working with your partners to create marketing campaigns that target your shared audience. To develop an effective joint marketing plan, you need to identify the right channels, messaging, and content that resonate with your target audience and implement them through a Partner Marketing management solution.
Provide training and support: Partner training and support are essential to ensuring that your partners have the knowledge and resources they need to promote and sell your products effectively. Provide training on your products, sales processes, and marketing techniques. Offer support through dedicated account managers, technical support teams, and online resources through a highly personalized learning management tool.
Measure and track performance: To ensure that your partner relationship management strategy is delivering a solid return on investment, you need to measure and track performance regularly. Identify key performance indicators (KPIs) that align with your objectives and track them over time. Use data analytics tools to analyze the results and identify areas for improvement.
Partner ecosystems require proper management for success. This involves developing channel management and marketing strategies, establishing trust, and committing to mutual success. Long-term relationships require ongoing communication, collaboration, and a joint focus on common goals. To build a successful partner ecosystem, businesses should define their goals and objectives, identify the right partners, establish clear communication channels, develop a joint marketing plan, provide training and support, and measure performance regularly.