ZINFI Executes Two Outbound Calling Campaigns for Major Global Enterprise in Quick Succession
Total Responses and Cost-per-Response Exceeds Expectations in Both Initiatives of Outbound Calling
Pleasanton, CA — July 26, 2016 — ZINFI Technologies, Inc., a leading provider of Unified Channel Management (UCM) solutions, today announced the successful completion of two recent outbound calling campaigns for a major global enterprise.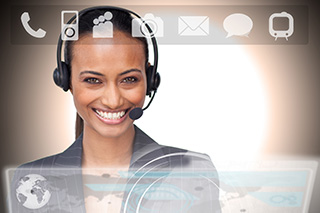 The client called upon ZINFI services to help with two important initiatives. The first was an event registration drive that involved outbound calling from a client-provided list, with a goal of generating several hundred confirmed attendees at a targeted cost-per-response rate. The second initiative was also an outbound calling campaign; in this case, the objective was to verify and correct existing data from a prospect list as well as provide an opt-in opportunity for customers who were interested in receiving more information.
Both outbound calling initiatives generated very positive results. "We exceeded our goals on all of our metrics on the data validation/opt-in campaign, and we were very happy with the cost per response in the event registration campaign," said a senior campaign manager for the company, noting that response rates and costs were quite favorable compared to internal efforts on similar initiatives.
The client was especially happy with the level of service provided by ZINFI during the time-sensitive outbound calling campaigns. "I felt the ZINFI team was responsive and eager to collaborate, and they had a good understanding of our processes, which was great," he said. "The ZINFI team was able to pivot quickly between executing the event and validating the data. I've already recommended ZINFI to some other people in our organization."
"At ZINFI, we're always thrilled to contribute to measurable success for our clients," said Sugata Sanyal, founder and CEO of ZINFI. "ZINFI outbound calling teams work very hard to ensure our customers thrive, providing them with best practices and maintaining maximum flexibility as we integrate our services with their internal processes and technology. We look forward to a fruitful relationship with this client for a long time to come."
For more information about ZINFI's outbound calling services and its Unified Channel Management Platform, please visit our website at www.zinfi.com. You can also follow ZINFI Technologies on LinkedIn and at the ZINFI Channel Marketing Best Practices blog.