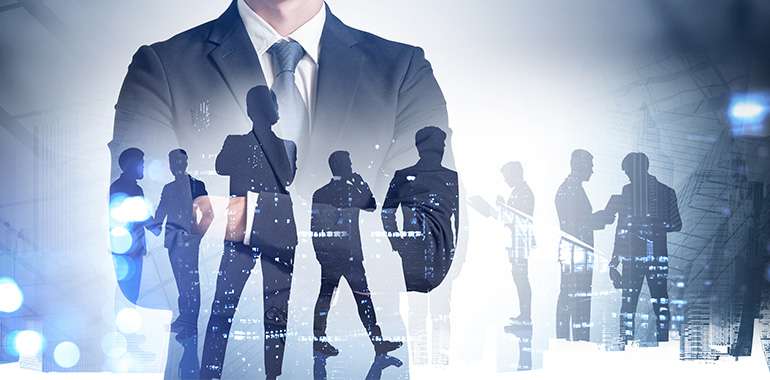 ZINFI Releases Complimentary Best Practices Guide for Agency Partners
New guidebook is designed to help innovative digital agencies capitalize on the huge new opportunity presented by partner ecosystems and channel management automation
Pleasanton, CA — May 18, 2023 – ZINFI Technologies, Inc., a company leading the definition and creation of Unified Channel Management (UCM) solutions, today announced that its latest guidebook—Agency Partner Best Practices Guide—is now available as a complimentary downloadable eBook. The latest guidebook is aimed at digital agencies that are looking for new ways to expand their offerings and generate new sources of revenue by providing channel management automation services to their clients.
The Agency Partner Best Practices Guide provides agencies with all the information they need to get started as they pursue the $4 billion opportunity provided by the channel automation—the "third wave" of business process automation. Chapters include "Supercharge Your Agency Business with Channel Management Automation," "Join the Next Big Thing in Business: Expand Your Agency's Services with Channel Management," "Build Your Agency Business by Simplifying and Automating Channel Management," "Boost Your Revenue as an Agency Partner with Expertise in Channel Management Automation," "DNA of a Successful Channel Management Agency Partner," "ZINFI's Agency Partner Program: Frequently Asked Questions" and "How Can ZINFI Help You Start Your Channel Management Agency Business?" The guidebook also provides a detailed definition of Unified Channel Management (UCM) and includes a comprehensive overview of channel management modules, including affiliate marketing management (AMM), partner relationship management (PRM), partner marketing management (PMM) and partner incentives management (PIM).
"The importance of diverse partner ecosystems to global brands and businesses cannot be overstated, and agency partners are now in a unique position to help their clients manage the complexity of these ecosystems with channel management automation," said Sugata Sanyal, CEO and founder of ZINFI Technologies. "ZINFI recognizes the magnitude of this opportunity and has created a complete guide for digital agencies that are interested in learning more about key topics, including the core functions of channel automation, the outlines of an engagement model for setting up a partner portal and the characteristics of successful agency partners. Collaboration is at the core of everything we do at ZINFI, and we are excited to work directly with forward-looking digital agencies to help them expand their service offerings and generate revenue over the long term. This guidebook will give them everything they need to start their journey."
The Agency Partner Best Practices Guide can be downloaded here: https://www.zinfi.com/guidebooks/agency-partners-hs/
ZINIFI has consistently been named a PRM "leader" by G2, the world's leading business solutions review website. ZINFI has earned this distinction over multiple consecutive quarters dating back to 2019, most recently in G2's Spring 2023 G2 Grid® Report for Partner Management Software. G2 scores are based on the responses of real, verified users and data aggregated from online sources and social networks.
To access more information about ZINFI's Partner Relationship Management platform or to download a copy of ZINFI's best practices guide on Partner Relationship Management, please visit our website at www.zinfi.com. You can also follow ZINFI Technologies on LinkedIn and at the ZINFI Channel Marketing Best Practices blog.
ZINFI offers its potential customers a 30-day free trial (no credit card required) providing access to its entire Unified Channel Marketing (UCM) automation platform. This will allow any prospective buyers to test-drive its industry-leading channel management applications before making a purchase decision.
Media contact:
Melissa McNeil,
pr@zinfitech.com
---
About ZINFI Technologies
ZINFI Technologies, Inc. the leader in Unified Channel Management (UCM) solutions, enables vendors and their channel partners to seamlessly collaborate in a virtual environment to achieve profitable growth on a global SaaS platform. Headquartered in Silicon Valley, USA, we at ZINFI see an immense opportunity to build high-performing sales channels by deploying a powerful virtual collaboration platform that has been rated #1 by leading analyst firms for simple to complex enterprise channels. ZINFI's state-of-the-art SaaS Unified Channel Management (UCM) automation platform allows brands and their global partner networks to work together remotely throughout the entire partner lifecycle via three core state-of-the-art SaaS applications—partner relationship management, partner marketing management and partner sales management. ZINFI's UCM is super easy to use and affordably priced, and it comes with a complete set of do-it-yourself tools in multiple languages.